Worth the wait: Lindsay Pohlad's new café/market/deli/bakery/restaurant feels perfectly at home on Wayzata's main drag. It's the refined yet laid-back spot this Lake Minnetonka community has been desperate for.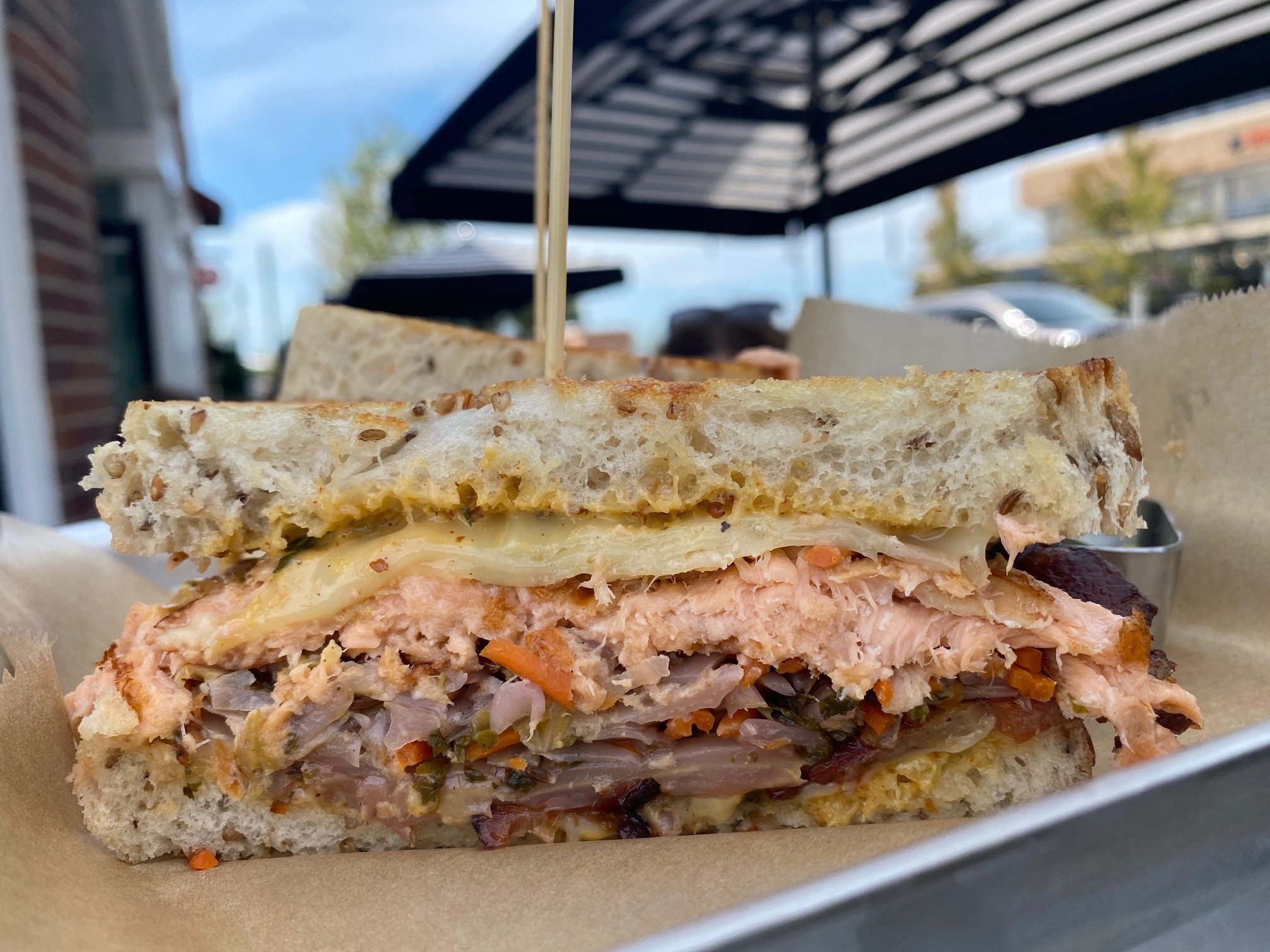 Everything is elevated beyond the expected: the Market sandwich is piled a mile high with salamis, and ham gets a sharp slice of cheddar and a dollop of pickled vegetable giardiniera cutting right through the fat. I loved the Hot Smoked Salmon Reuben—so many little touches like the smoked bacon, the crunch from a quick sauerkraut, the creamy remoulade on tasty caraway onion rye bread. Fifteen dollars for a sandwich so big, I had leftovers.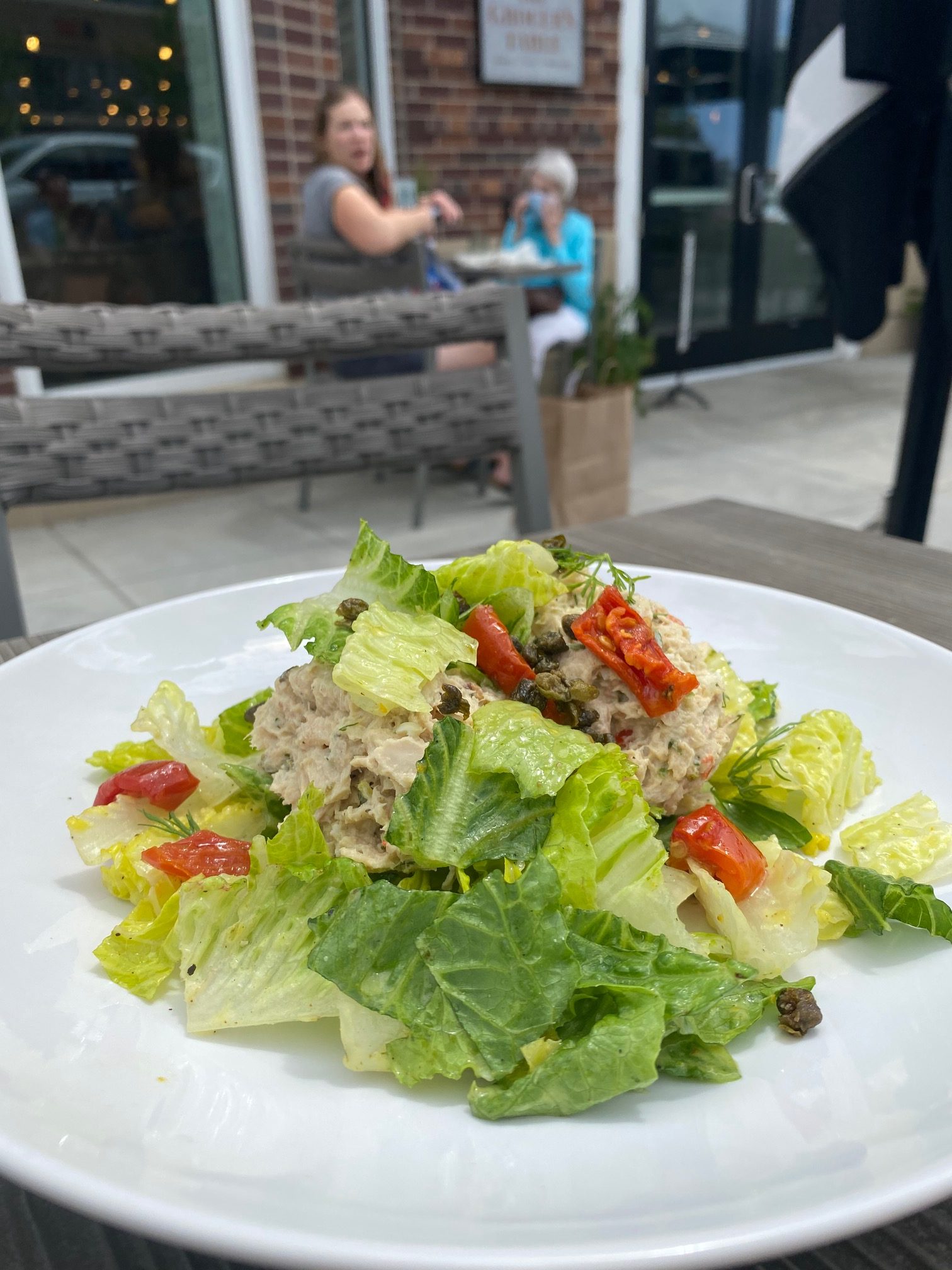 Another winner: the Spanish Tuna salad. White albacore with serrano peppers, overflowing with flavor from a healthy dose of dill and a zippy aioli. Grocer's Table smartly uses flavors in multiple dishes—almost every sandwich is also available as a salad and vice versa. So that Spanish tuna salad I loved on a Tuesday night, I can get a similar experience on Wednesday night as a sandwich.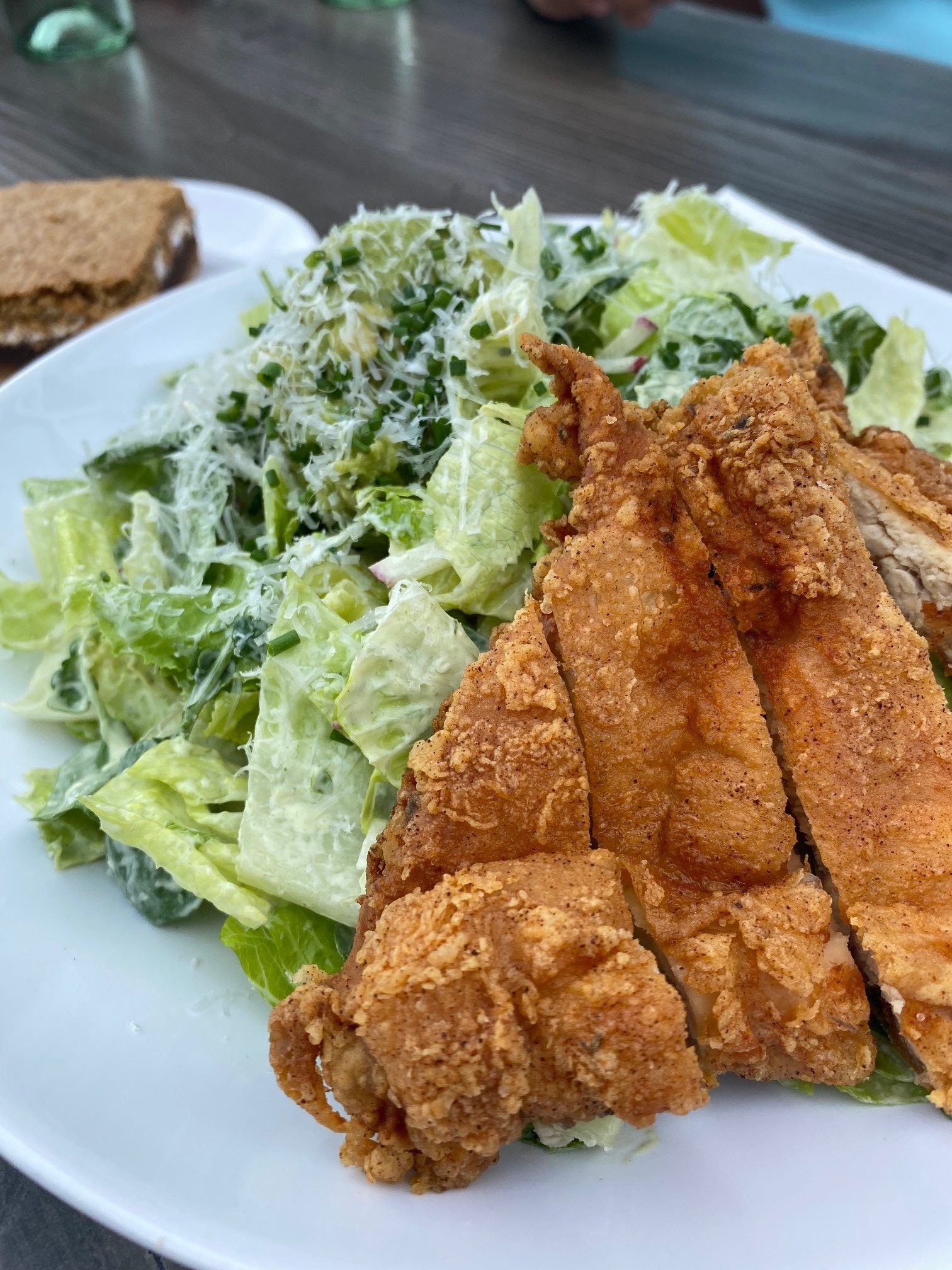 One of my only disappointments was the Crispy Chicken Green Goddess salad. The chicken was under-seasoned, the green goddess dressing tasted flat, and the salad was basically an unattractive pile of green. So don't get that.
Literally everything else I've had has been top notch and packed with flavor. Excellent wood-fired pizzas—including an all-day breakfast pizza with roasted garlic cream sauce.
Even the simple margherita is executed perfectly—tasty dough, bright sauce, beautiful cheese.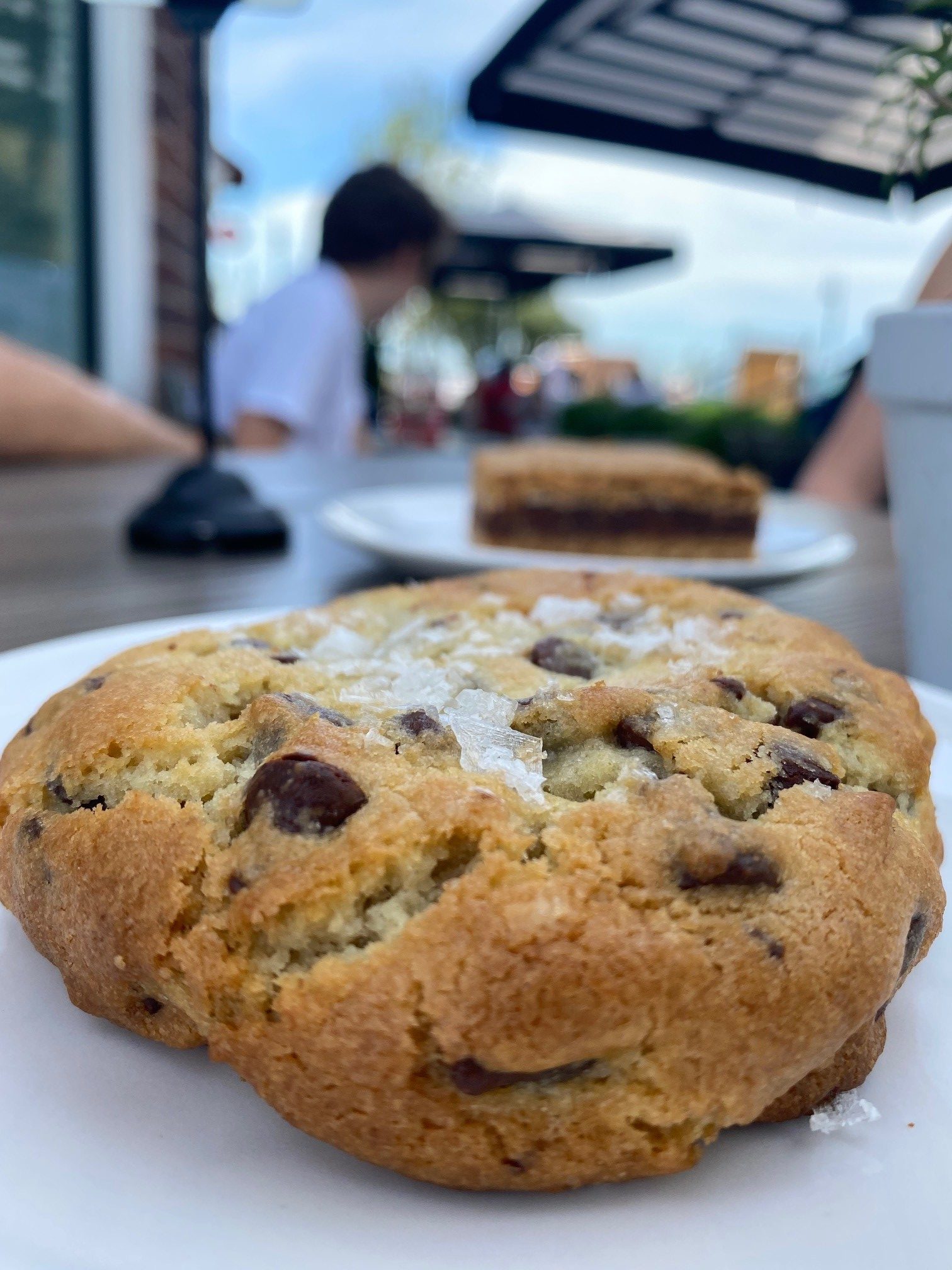 Pastries are rustic and really good, including a giant $5 chocolate cookie that's already reached legend status in the West Metro, and there's a legit coffee bar with the Twin Cities' only full Intelligentsia Coffee program.
The Grocer's Table
326 Broadway Ave. S., Wayzata
952-466-6100
thegrocerstablemn.com
Facebook Comments