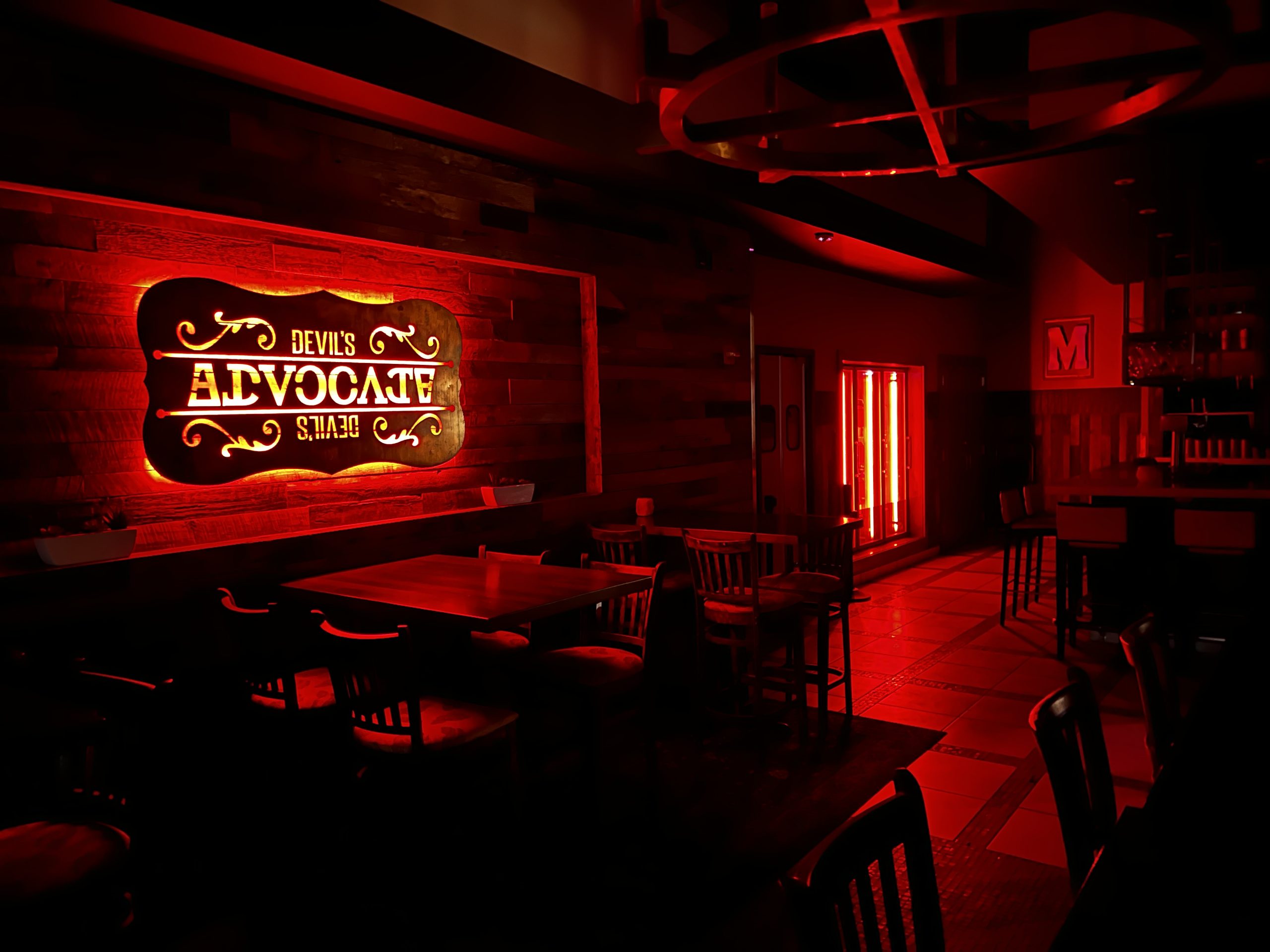 What would you do if you ran a restaurant in downtown Minneapolis? It's where several conventions and meetings are back, where people have returned to attend theater and sporting events, but where workers are sporadically coming to the office.
"No one is walking around deciding where to go to eat right now," Erik Forsberg tells me, as we sat on the ground level of Target headquarters in his downtown Minneapolis restaurant, Devil's Advocate. "I'm in an empty office building."
Minneapolis is one of the slowest cities to return to work in the urban core. COVID-19 +  George Floyd + riots + crime = an impossible climate for a place that relied on Target employees coming to lunch and happy hour.
"We are at the end of a block, hotels are not at a high capacity, but people are still around. So what's working and not working? Destination is working," Forsberg says. Manny's, Capital Grille, Ruth's Chris, The Butcher's Tale are all doing great. So he did an experiment in his new Devil's Advocate location in Stillwater, upscaling some of the dinner entrees.
"They instantly became our No. 1 sellers," he says. "The diners are willing to spend more to get that experience."
So the post-pandemic pivot was born. Devil's Advocate is now open seven days a week with premium steaks alongside pizzas and pastas. It's sort of an Italian steakhouse concept with fresh pastas, quality pizzas, and then steaks and chops. This is common in the East Coast, it reminds me of a place my family ate at in suburban Chicago, a place that's well-rounded but still special.
"The protein, the steaks, are front and center," he says.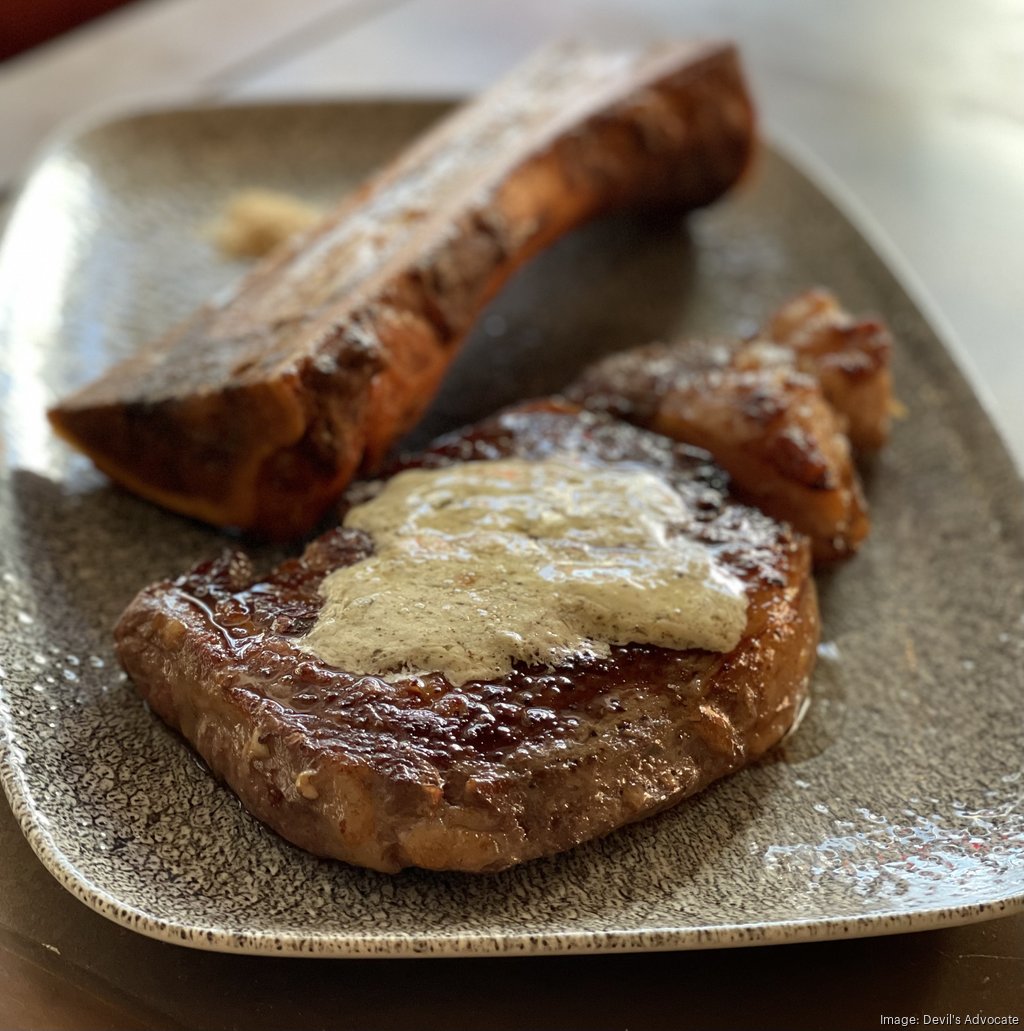 Forsberg is a part-owner of Naked Beef, a Grantsburg, Wisconsin rancher that raises hormone-free, grass fed and grain finished, all-natural beef. "We have contracts with independent farmers, so we pick our cows as calves," he says. The goal is to have their own head of cattle, so Naked Beef will control the process from birth to what shows up on your plate in Minneapolis and Stillwater. Right now they're doing ribeyes and New York strips, they'll add in rotating specials based on what Naked Beef has, including roasts, briskets, filets, and prime rib.
The goal is to use the entire animal, which means a bit of ground beef and maybe an opportunity to start a burger concept somewhere in the Forsberg empire. He has a space in Victoria, and he's a partner in EaTo, Chloe by Vincent, and Broadway Pizza.
Devil's Advocate is close to his heart, as is downtown Minneapolis, where Forsberg has been in business for a couple decades. "This brand needs to go one way or another. We either become a Cuzzy's dive bar destination with $2 Coors Lights," he says, quickly adding, "that's not going to work here." Or they become a different kind of destination. Early results are good: They had a great and busy Valentine's Day.
"The pessimist tells you the world's going to hell in a handbasket, the optimist tells you everything's going to be fine, just wait it out," he says. "It's not lost on me that we're lucky to do this, we can elevate things and no one's going to bat an eye in this space. People are still discovering us for the first time. I can't wait to dig in and try it.
Facebook Comments