When you're walking through the Minneapolis skyway and you hear your stomach rumble, pick out one of these places to try. Some of these options are healthy based on nutrition level, and some tout their local sources and organic ingredients. Regardless of your preference, these are the best ones to check out.
Green + the Grain
Based out of Minneapolis, Green + the Grain is a restaurant that provides salads and wraps with local and organic ingredients. They currently have three skyway locations and a food truck. Salads and wraps all feature a particular name, like the Cowboy or the Farmer, or you can build-your-own. At the U.S. Bank Plaza location, they also have organic frozen yogurt with a variety of healthy toppings to add some zest. 
Locations: LaSalle Plaza 800 LaSalle Ave., Suite 213, Minneapolis; Baker Center, 109 S. Seventh St., Suite 257, Minneapolis; U.S. Bank Plaza, 200 S. Sixth St., Minneapolis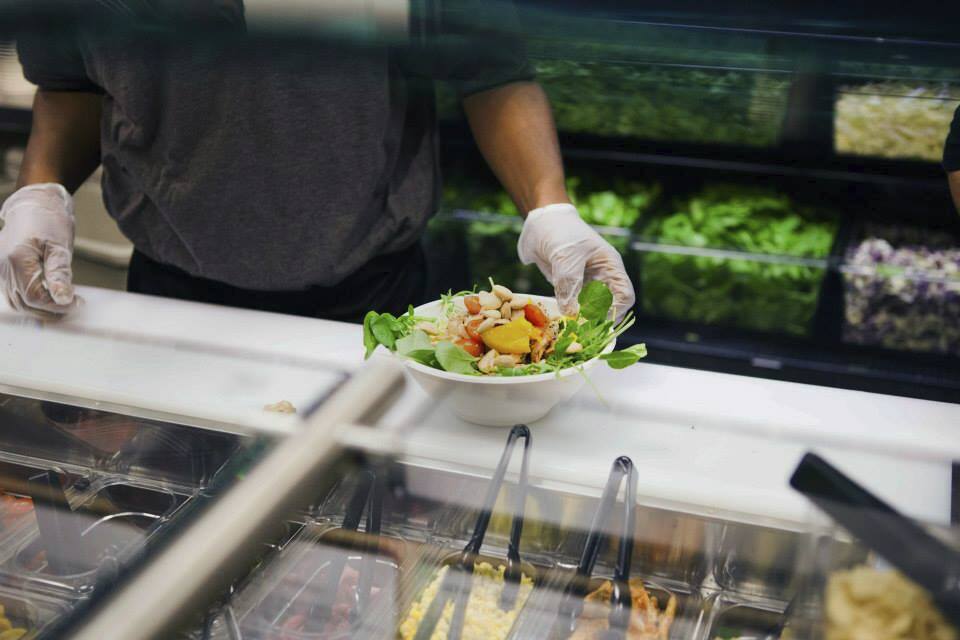 Sprout Salad Co.
Sprout Salad Co. first opened in 2014 with the goal of using local and organic ingredients wherever possible. With one skyway location, this company has salads, wraps, and "warm bowls" to give you any flavoring (or temperature!) option you desire. With unique dressings like espresso barbecue ranch or jalapeno honey lime, this salad place is sure to enlighten your senses. They also have in-house flavored lemonades. 
Location: 555 Nicollet Mall, Suite 295, Minneapolis
Simpls
Simpls is simple: quality food and drinks that are locally sourced and organic where possible. It features organic coffee and espresso, made-fresh-daily sandwiches, soups, and salads. It even has kombucha—on tap! What's an even more fun drink? Switchel, an apple cider vinegar and ginger mix, perfect for those that are trying to cleanse or just try something new. One percent of all sales go to nonprofits focused on creating a healthy planet.
Locations: 601 Marquette Ave., Suite 210, Minneapolis; 950 Nicollet Mall, Suite 205, Minneapolis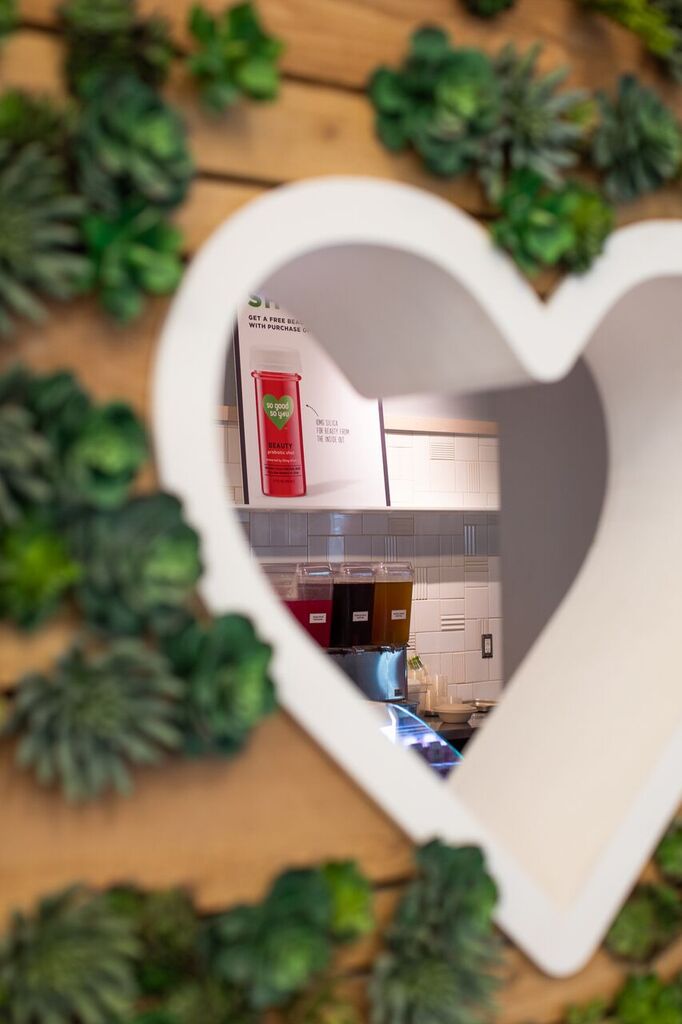 So Good So You
We couldn't forget a juice place in this lineup! So Good So You was created with the goal of providing people with wholesome, pure food, and this place does just that. It has everything you could imagine out of a juice place: probiotic juice shots, cold-pressed juices, superfood smoothie bowls, and more. Not only do they have the classic fruit-flavored offerings, but you can also get cashew coffee, salads, toasts, and protein plates. You can even order juice cleanses on their website to be delivered to your home!
Locations: Downtown Flagship Cafe, 950 Nicollet Mall, Suite 265, Minneapolis; Baker Building, 733 Marquette Ave., Suite 227, Minneapolis
The Salad Bar
The Salad Bar is a salad place that's like any typical one: It has salads, wraps, soups, and smoothies. But this one is also really good. Offering salads like the Downtowner and the Twincities Mega Mix, this salad bar is all the rage. Plus, the Fruit Bar, on the lower level, will take your Salad Bar receipt and give you a $1 off your next order there. 
Location: City Center, 40 S. Seventh St., Suite 209, Minneapolis