We had so much fun with last month's Wine of the Month that we decided to do it again. In case you missed it, these are recommendations from some of the smartest wine people in the Twin Cities at approachable price points. We're all buying more wine to drink at home, so let's spend our money wisely.
My March pick is from Spain, one of my favorite countries for wine and one of my favorites to visit. Spain is known for bold fruit and incredible precision in winemaking. You may know Rioja, but you probably haven't heard of Yecla.
I sure hadn't, until Mitch Zavada from 1010 Washington Wine & Sprits told me I had to try this $15 red blend from a winery called Carro. "Yecla's higher elevation makes for a more sophisticated wine than its more popular neighbor, Juimilla," Zavada says. Carro's Tinto is heavy on the Monastrell, which gives you a fresh and almost spicy flavor profile.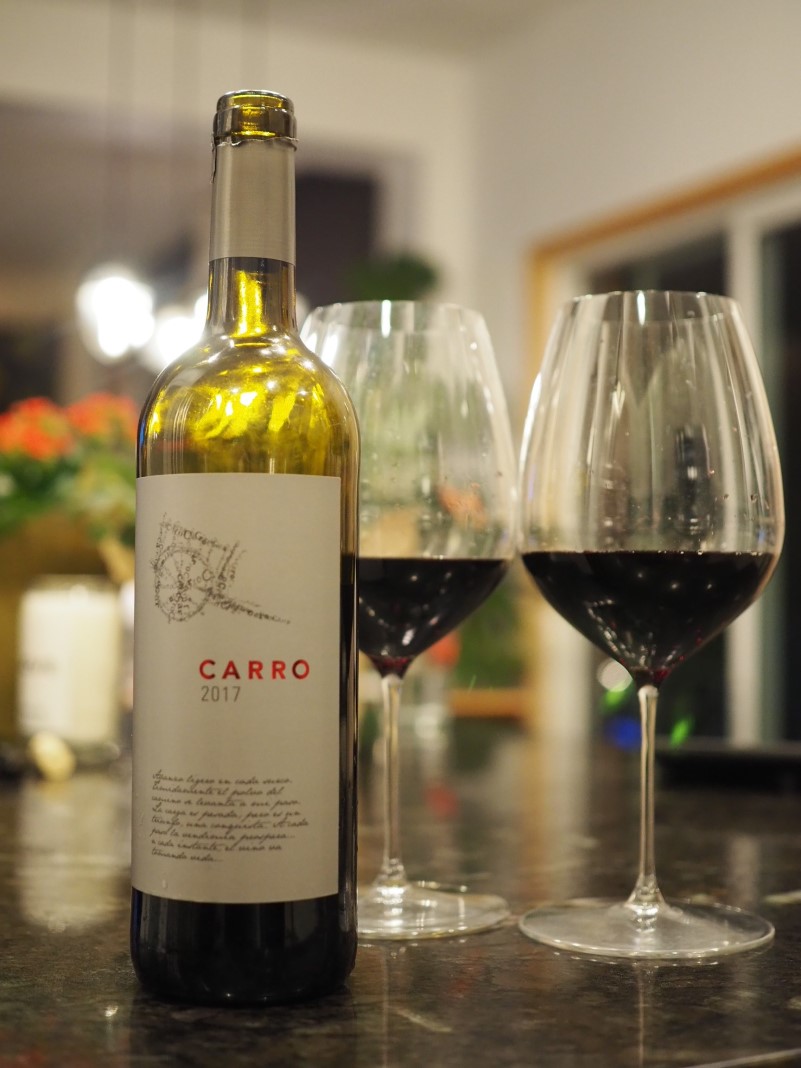 "Think of Carro as a stop between the super-serious Provencal Mourvedre (same grape) and the sweet, ripe and simple version in Jumilla," Zavada explains.
The wine: Carro Tinto
The Grapes: 50% Monastrell, 20% Syrah, 20% Merlot, 10% Tempranillo in old vines, limestone-rich soils, and not in any oak
Tasting notes: Reminiscent of a Rhone wine, this red blend has incredible depth and earthiness for the price point, but also lively red juicy fruit that makes this a great before-dinner wine or ideal with a burger, ribs or pork chop on the grill.
The price: $15-$16
The distributor: Wine Company of Minnesota
Where to find it: 1010 Washington Wine & Spirits, Minneapolis. ALSO Dolce Vita (Chaska), Dennis Brothers (Cottage Grove), Mt. Royal Bottle Shoppe (Duluth), Liquor Hutch (Hutchinson), Lincoln Square Liquor Barrel (Mahtomedi), North Loop Wine & Spirits, Stinson Wine & Spirits, Ken & Norm's Liquors, Chicago Lake Liquor (Minneapolis), Sundial Wine & Spirits (Minnetonka), Harbor Wine (Mound), Richfield Liquors #1 and #3, Liquor Boy (St. Louis Park), Perrier, Little Wine Shoppe, International Wines, Thomas Liquor (St. Paul), Liberty Village Wines (Stillwater), MGM (Vadnais Heights), Hy-Vee (Winona)
"There is still a bouncy brightness to this blend of Monastrell + Syrah, Merlot, and Tempranillo – making for a yummy kitchen sink wine," Nicholas Livingston from The Wine Company told me. "Better yet, they farm without any chemical intervention!"
1010 Washington, by the way, is one of my favorite local bottle shops. Owner Jack Goldenberg is a true character who's worked in wine in this town for decades. Ask him about his favorite French wines if you have a spare hour or two. His son-in-law Don Hanson runs the store, and Don is proud of his shop's incredible and affordably priced bourbon selection. Wine buyer Mitch Zavada has worked at a number of shops in town as well as The Wine Company, he knows how to find the perfect wine for your particular needs. I like to ask him to put his wine notes on the back label in sharpie for me – GRILL WINE. DRINK WITH MEAT.
Carro Tinto is one of those – a winner of a wine for those March afternoons that have us drinking reds but thinking spring!
Facebook Comments