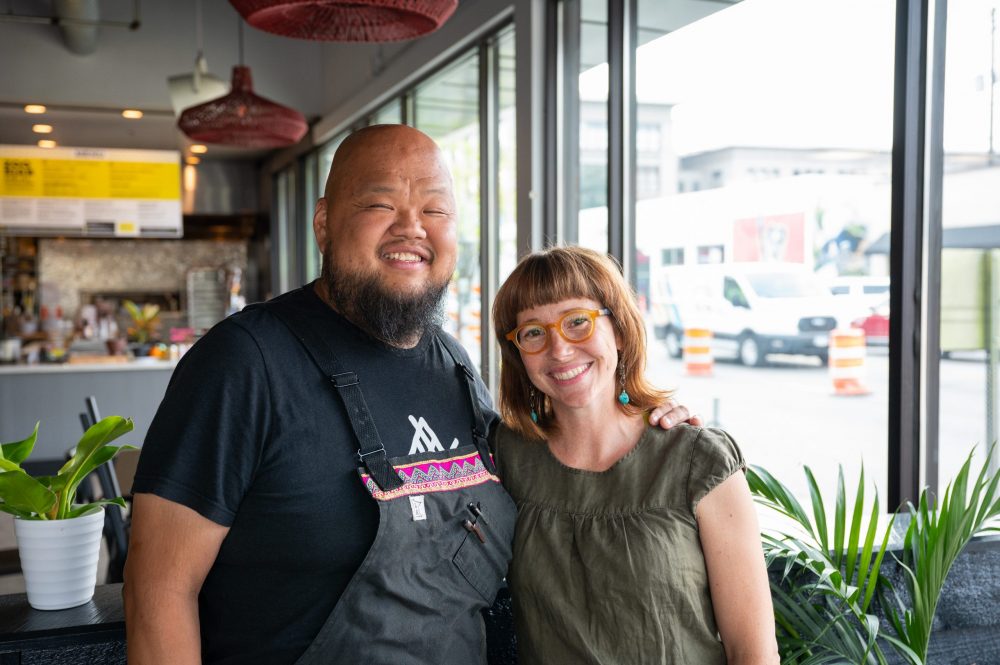 He's become the most outspoken storyteller of Hmong food in Minnesota and perhaps in America: Yia Vang will finally open the sit down restaurant he first envisioned back in 2019. Vinai is coming to Northeast Minneapolis in 2024, he has a signed lease in a building owned by his backers, the building which currently holds Dangerous Man Brewing.
In a statement, Yia said: "The road to opening Vinai has been a much longer one than we expected, but we are finally at a point where we have a home. It was a roller coaster of a process but we've learned so much in that time and we've been so thankful for the patience and support that we've been shown over the years."
COVID-19 got in the way, as did a long process in trying to line up financing for the project. In the meantime, Vang has been in the James Beard Award mix for best chef: Midwest, Union Hmong Kitchen was a finalist for best new restaurant, he's had two incredibly successful years at the Minnesota State Fair, he's experimented with a pop-up restaurant at Lyndale/Lake, and he's grown as a chef and as a businessman.
There's been sadness and questions about the current tenant of this space, Dangerous Man Brewing Company. What's the real story of them moving out? Dangerous Man had a 10-year lease, it is up, in the meantime backers of Vang bought the building at 1300 Second St. NE. The brewery's owners moved out to a farm 50 minutes away and are doing production brewing there, plus their business had suffered as many suburban customers who had been loyal visitors spent less time in Minneapolis post-COVID-19. So a lot happened. And it was time.
Vinai will be a tenant of the space, and founder and owner Vang will also be partial owner of the building itself.
"This restaurant is about carrying on my parent's legacy," Vang said. "But it's also about carrying on a piece of Dangerous Man's legacy, and the legacy of the community here."
This will be one of the hottest restaurant corners in the sate: Gustavo Romero's Oro by Nixta is across the street, Ann Kim's Young Joni is right down the block. A Hmong-Minnesotan joining a Mexi-Minnesotan and Korean-Minnesotan all in Northeast Minneapolis. That means there will be three top-level chefs who really represent the best of what our food scene and our community is all about.
"We love the neighborhood, and we feel so lucky to join the strong community that these restaurants and Dangerous Man have cultivated over the years," Vang said.
Dangerous Man closes Oct. 21, construction will start after they clear out the brewing equipment, and Vinai will hopefully open late spring / early summer 2024.