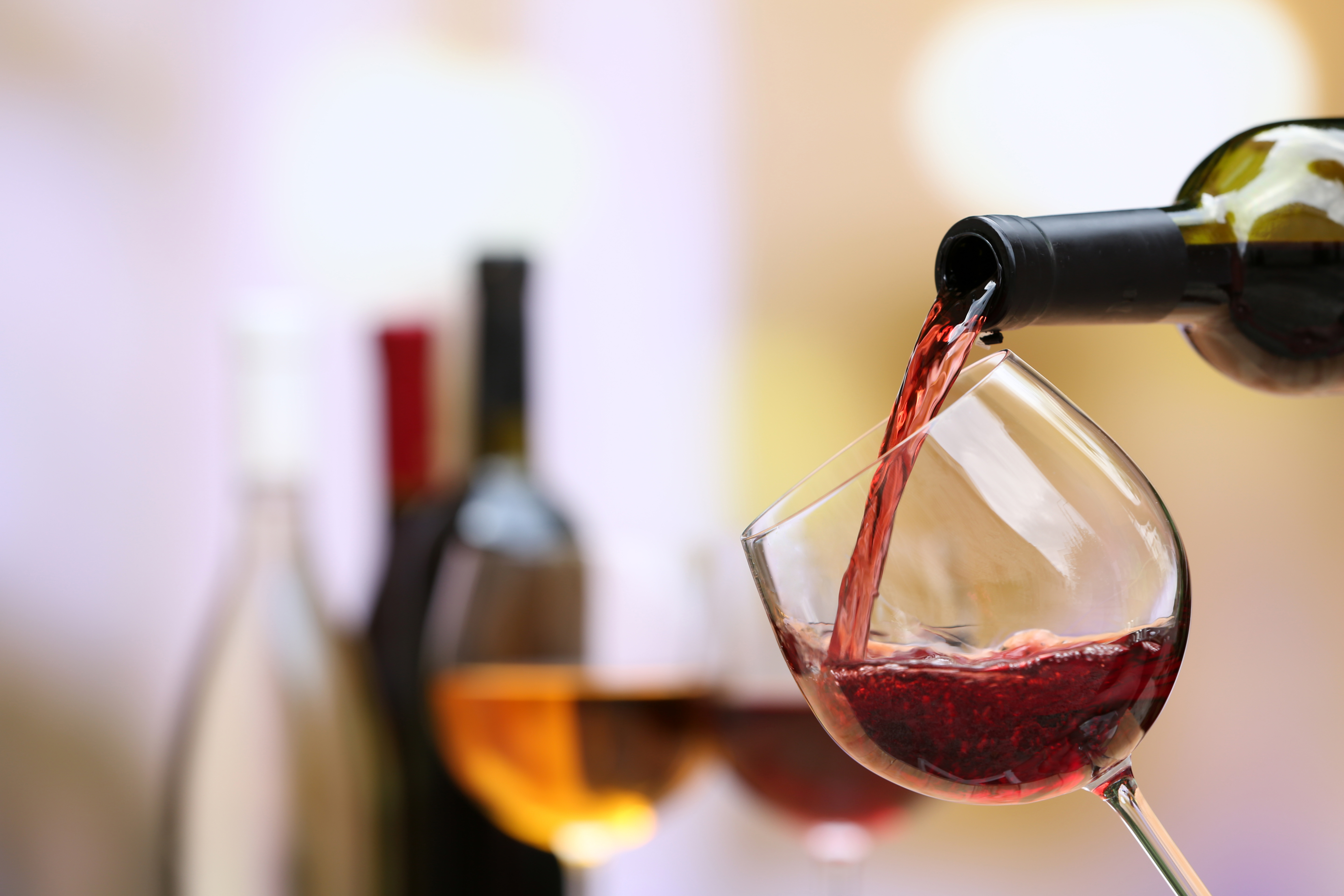 There's something about May that brings out the wine events. Distributors are tasting their spring and summer portfolios, rosé wines are starting to arrive in stores, and the educational opportunities are around every corner. With so much happening, I wanted to round up some of the most interesting ones.
Thursday, May 2

Twin Cities Wine Geek Week/Sonoma: The Wines of Ridge: Ridge Vineyards is maybe my favorite American winery. Old vine zin—it's incredible. Chris Griese has worked with Ridge for more than 30 years, and he's a great instructor. There's limited seating to go deep into these wineries in White Bear Lake, at Cotroneo's tonight from 6:30 to 8:30 p.m. $60.
Saturday, May 4
Haskell's Grand Rosé Tasting: From 2 to 5 p.m., a free tasting at every Haskell's location. Dozens of bottles of rosé and sparkling rosé will be open at all 11 Haskell's stores. Great way to find out if you want sweet rosé, or dry, or dark red, or barely pink. Try the Tavel Cuvée Rosé ($15) and the Villamont Cremant sparkling rosé ($15). One of my favorites is the Commandarie de la Baragamone Rosé ($18).
Wine Riot: For an amazing combination of educational opportunities—plus some of the greatest Minneapolis and St. Paul wine experts—check out Wine Riot, at the Loews Minneapolis Hotel from 2:30 to 5:30 p.m. Look at this group: Desta Klein from Meritage; Charlie Broder from Broder's; Sarina Garibovic from Restaurant Alma; Erin Rolek, Paul Hennessy, and Amy Waller from the Bachelor Farmer; local wine importer Jill Mott; Nick Rancone from Corner Table and In Bloom; and Nico Giraud from the Lynhall. $65.
Sunday, May 5
Pazzaluna Vini d'Italia Italian Wine Tasting: One of the best Italian-wine minds in Minnesota is Nikki Erpelding. She's bringing in about 20 Italian producers with 80 different wines, and you'll get to talk with them as well as the winemakers, and taste their spectacular wines. General admission is $45 from noon to 3 p.m., or you can go to a five-course wine dinner at Pazzaluna in St. Paul for $75.
Cedar Lake Wine Rosé Tasting: Rodney Brown is one of my favorite wine-store owners in town, and he runs a great store in Golden Valley. He's putting together 60-80 different rosés from 1 to 4 p.m. at the Brookview Community Center. $35.
Wednesday, May 8

Solo Vino Paetra Winery Pop-Up Happy Hour: Solo Vino has been doing some things at the Lynhall in Minneapolis (651 invading the 612—what!?) including moving their Rosé Tent tasting party indoors to a now-sold-out, smaller-format event. I am a huge fan of former Minneapolis resident Bill Hooper, the winemaker and owner of Paetra Winery in Oregon. He makes some of the best American Riesling I've ever had, and also a crazy Pinot Noir Rosé. Meet Bill and taste his lineup at the Lynhall with Solo Vino's incredible Chuck Kanski, from 5:30 to 7 p.m. $35.
Saturday, May 11
1010 Washington Free Rosé Tasting: 1010 has one of my favorite wine buyers in town, Rob Bonelli (I'll drink anything Rob recommends) and a great team with owner Jack Goldenberg and general manager Don Hanson. These guys have more than 100 years of wine experience (mostly it's Jack), so they know their stuff. Four tables of more than 30 wines, all free to taste—and they're in the middle of their spring sale, too. Ten percent off all rosé wines that day, 15 percent off six or more.
University of Minnesota WineFest: WineFest's Friday-night Grand Tasting is already sold out, but there are still seats for the fine-wine dinner Saturday night. I'm emceeing it, along with CBS news correspondent (and my former co-anchor) Jamie Yuccas, so that makes the $400 ticket easier to handle! Seriously, the wine here is incredible. So is the food, and the proceeds go toward helping kids at Masonic Children's Hospital. Bonterra, Joseph Phelps, Fantesca, Fortness Wines (Kendall Jackson), Bodega Garzon from Uruguay, Alexana, and Stags' Leap. Wow!
Am I missing anything? Send me an e-mail and let me know!
Facebook Comments