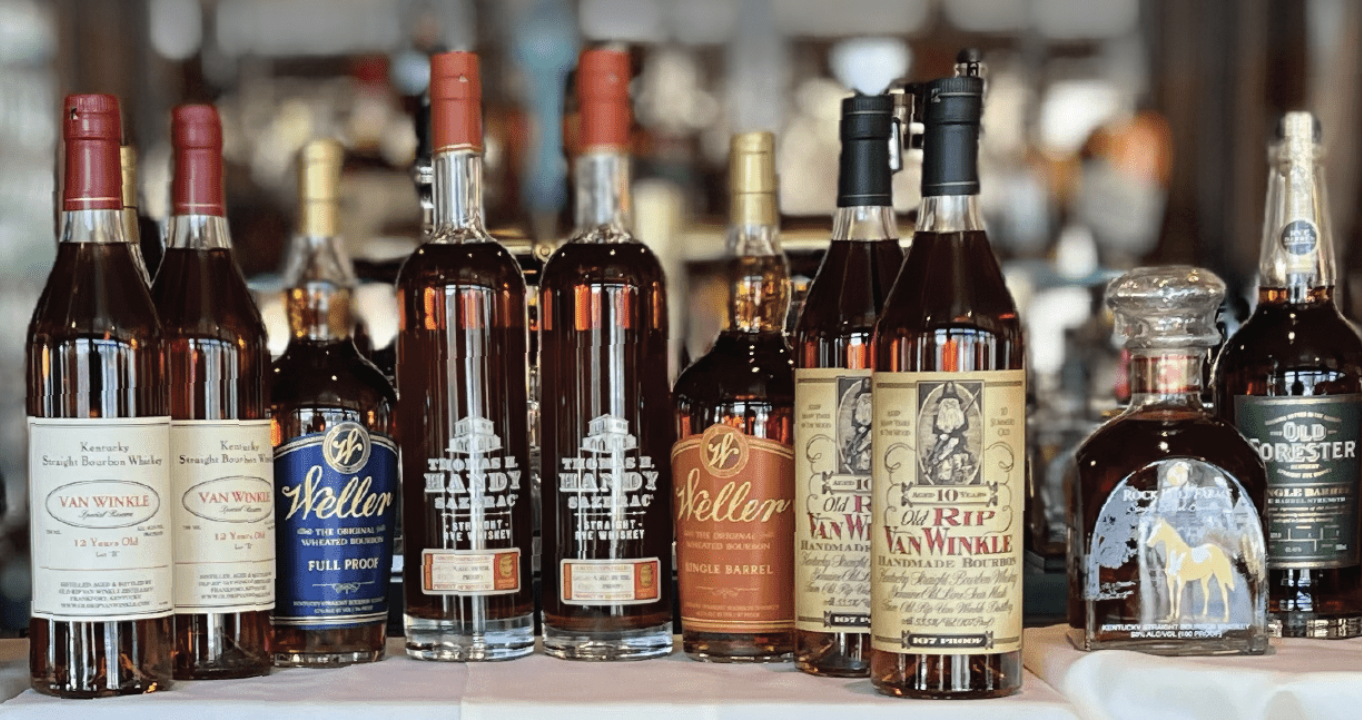 This past weekend's Minnesota Monthly Food & Wine Experience was packed with great wines, beers, bites, and bourbons to sample, but now that it's over, I have discovered another exclusive event. Sometimes when I write about places, fans of them get nervous. "Don't give away my secret hangout, Jason!" they'll tell me. I'm a big bourbon fan, and one of my favorite hideouts to taste unusual and interesting bourbon is the bar at the Nicollet Island Inn.
Corey Abdo runs the place, and he's a legit bourbon fan, not a poser just buying stuff or showing stuff off as a trophy. That said, the Nic Island Inn has collected a lot of rare and allocated bourbon, and he's closing the place down on Wednesday, March 22 to give you a chance to sample some of these beauties.
"Not to sound too corny about it, but we believe everyone should have a chance to try these at a fair cost, since they have probably only read about them," Abdo told me.
We're talking Weller Full Proof (you'll see that on bourbon sites for $300-$350), Weller Single Barrel, Van Winkle 12 year (I've seen this for $900-$1,000), Old Rip Van Winkle 10 year ($1,000 resale), Thomas Handy Sazerac Rye (BTAC), Jack Daniels Twice Barreled Special Release, Old Forester Single Barrel, and Rock Hill Farms single barrel.
"Honestly, these are being placed behind glass like they are in museums," he laughed. "They are meant to shared with friends and family. That's what the inn is; a place for everyone to come together and enjoy, this just happens to be focused around bourbon."
Tickets are $180 each and include:
• 12 1/2-ounce liquor pours, including 4 rare/allocated pours and 8 run-of-the-bar pours
• Chef's buffet with items like smoked sriracha-ranch wings, California lobster rolls, and smoked lamb chili
• Select beer and wine through the evening
• All food, drinks, tax, and service charges
For an additional $125, you can book a room to stay the night. You may need this if you're doing 12 liquor pours. Buy your ticket via Tock here.
Nicollet Island Inn, 95 Merriam St., Minneapolis, 612-331-1800, nicolletislandinn.com
Facebook Comments