The fad of permanent jewelry has finally hit Minnesota—and may be here to stay. The one-of-a-kind experience became popular on TikTok a few years ago and gained traction in large cities such as Los Angeles, Paris, and New York. Minnesota finally has metalsmiths of its own providing their own take on the trend.
Permanent jewelry is simply a high-quality chain that is welded onto the wearer so they can wear the beautiful piece for as long as they like. Mainly bracelets, the chains can also be anklets, necklaces, or other jewelry. Customers pick the type of chain they like, and the artist then welds the custom piece on the wrist or selected body part in a safe and comfortable way.
Hailey Houge, a Twin Cities metalsmith with Wild Witchery Co., describes the process, "The machine uses electrical energy to release a plasma discharge, which melts the metal in a small spot, bonding the jump ring together making it a permanent bracelet. With a little argon gas blast at the same time as the plasma blast, it removes any tarnish or firestain from the heat leaving the jump ring beautifully gold or silver."
While an interesting sight to see, that small burst of electrical energy is bad for the eyes, so the metalsmiths don't recommend looking directly at it. Have a friend record the process to watch afterward (and post on social media). The jewelry can mark important milestones or be used as a new type of friendship bracelet. Some fans also create a "stack" with multiple different chains to add visual interest. Options depend on the provider, but usually include silver, gold, and sometimes rose gold. On top of different types of metal, some creators also offer birth stones and charms that can be added to art.
If the idea of adding something permanent on the body makes someone uneasy, the chains often can be easily removed with a pair of nail clippers or with a trip back to the person who put them on. Some businesses offer personal parties for groups such as birthday and bachelorette parties. Pop-up type events are all over the state as well, at spots like breweries, wineries, and boutiques. All the various businesses handle appointments differently, so be sure to check the social media profiles of the providers. Prices range depending on the type of metal chosen, length of the chain, and additional embellishments. Many bracelets start at about $40.
Want to get in on the trend? These three permanent jewelry provider are the most prominent in the Twin Cities:
Owner of Everthine Jewelry, Aisha Formanski, has been in the jewelry and beading industry since 1994. Her love of precious metals and fabrications shows in the pieces that come out of her Northeast Minneapolis studio. At her permanent jewelry events, Formanksi offers 14K yellow gold, rose gold, and white gold chains along with gemstone links.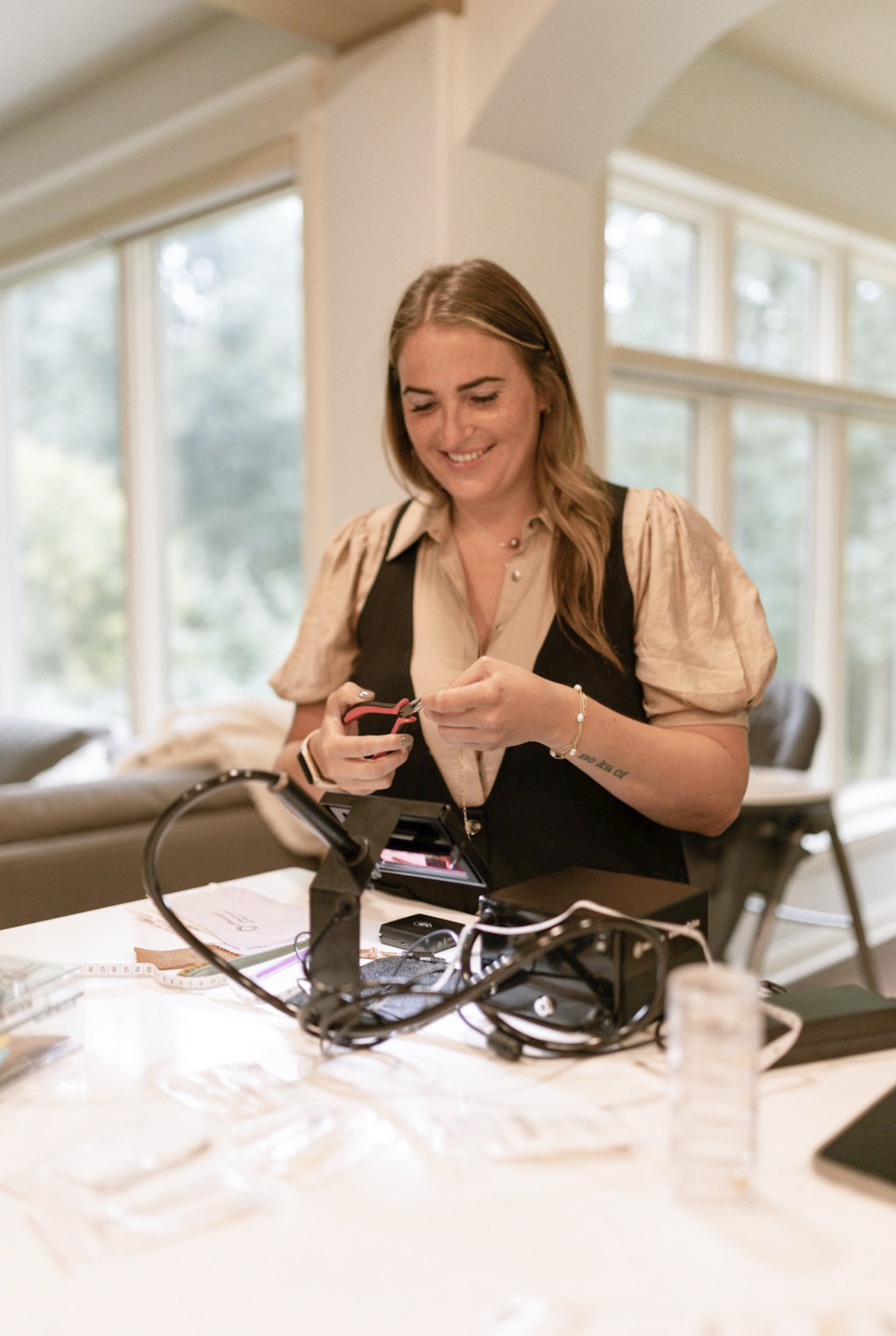 After learning of the permanent jewelry scene in Chicago, Britt Mara of Blaine was excited to become a metalsmith in Minnesota. She was drawn to the elegance and simplicity of the bracelets and liked the idea of everyday jewelry that doesn't need to be taken off. Her catalog is full of gold and white gold options, along with birthstone links to add some personality and color.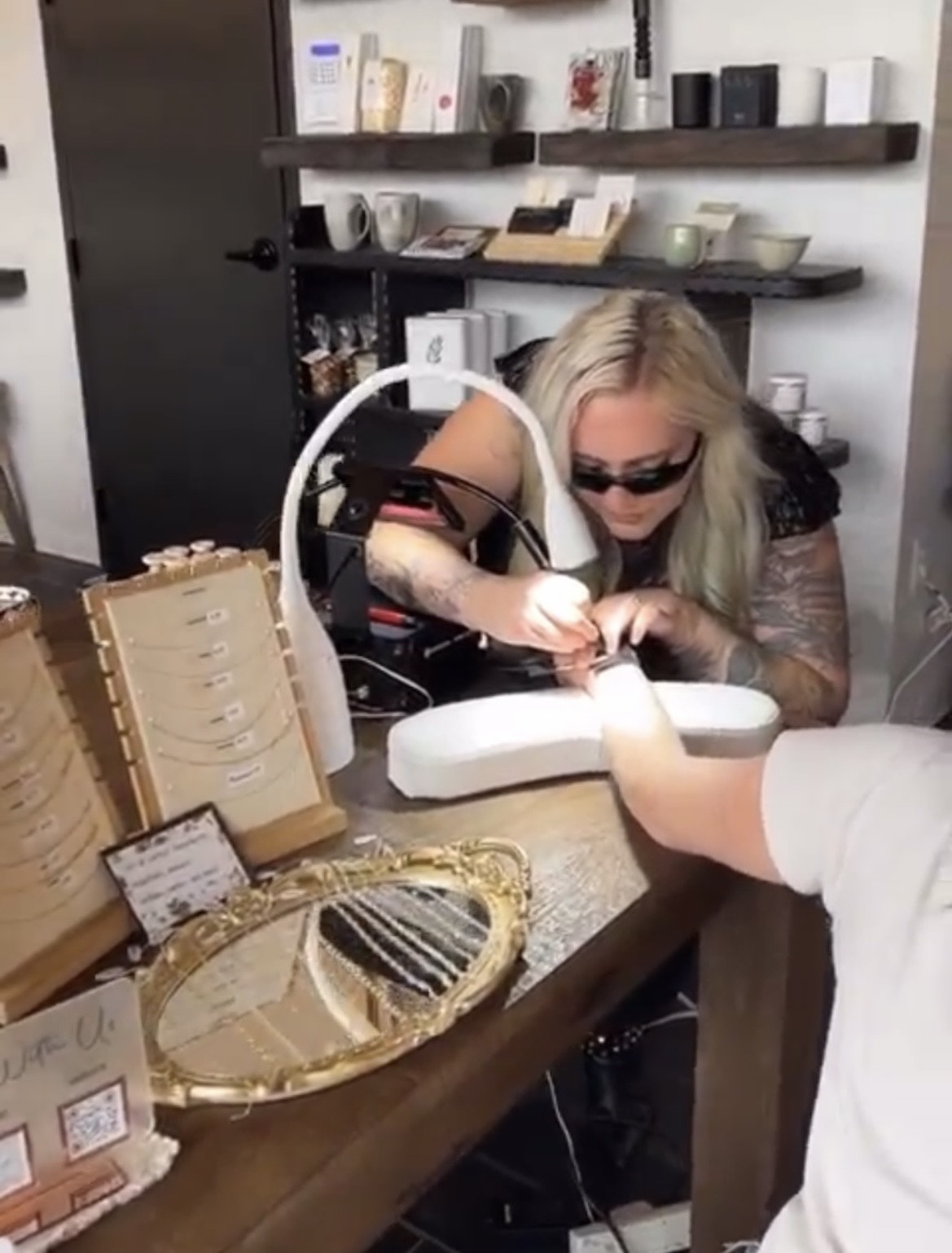 Wild Witchery Co.
Hailey Houge is the creator of Wild Witchery Co. in Minneapolis. The pandemic started Houge on her journey to becoming a silversmith and a practitioner of electroforming. She now creates beautiful pieces of jewelry, such as necklaces, earrings, and stacker rings with colorful stones along with permanent jewelry complete with sterling silver, 14k gold-filled, or rose gold-filled chains and optional gemstones and charms.
Facebook Comments