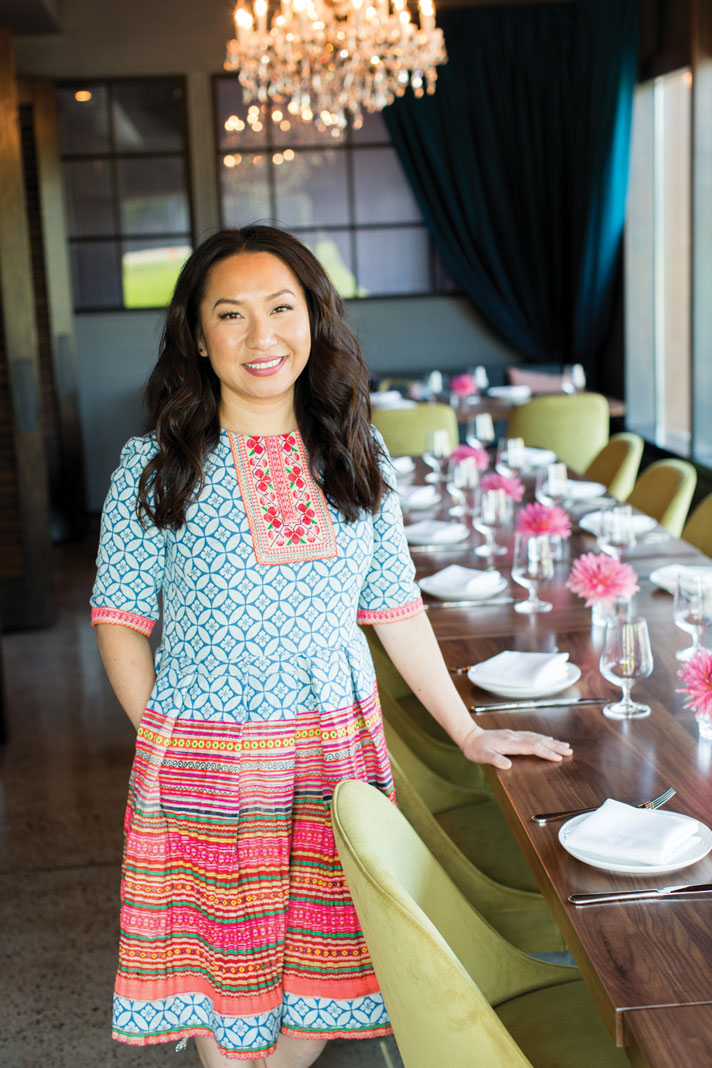 Cooking, ordering in, picking up, calling delivery—there are lots of options and decisions these days (even if they are limited), and it's a bit hard to choose and find your favorites.
Ultimately, we want to support our restaurants because they are the ones that need it most, as the supermarkets—and even the farmers' markets—are doing fine. I've been impressed with so many of these local eateries. They have had to take on detailed safe-packaging measures and elevated customer service. The dining establishments able to do indoor service rearrange seating areas to distance guests—some with plexiglass dividers—and staff and diners are asked to wear masks, except while eating.
I'd be remiss not to give a few shout-outs, including to a charitable project that's making the most of all these limitations. Wherever you end up taking your taste buds, enjoy these moments and hope that they give you a pick-up, too.
Patio Experiences
Some lucky restaurants have patios (or have constructed them in their parking lot). Each of these eateries is doing patio, pick-up, and delivery with creativity and expertise, even given the extra expenses:
Nancy Webb's Good Day Cafe: 5410 Wayzata Blvd., Golden Valley, 763-544-0205
Anne Spaeth's The Lynhall: 2640 Lyndale Ave. S., Minneapolis, 612-870-2640
Ann Ahmed's Lat14: 8815 Seventh Ave. N., Golden Valley, 763-400-7910
Meal Packages
Jamie Malone's restaurants—Grand Cafe (3804 Grand Ave. S., Minneapolis, 612-822-8260) and Eastside (305 Washington Ave., Minneapolis, 612-208-1638)—both have pick-up and delivery: for picnics, for at home, or for on the Eastside outdoor patio. The meal packages include whimsical notes, presented like gifts from Tiffany's or Neiman Marcus, with food equally as elegant and divine. Eastside is even doing a "quick-draw, walk-up seafood and ham bar," dubbed La Pistola.
The Quinn Family's Cafe Latte (850 Grand Ave., St. Paul, 651-224-5687) and Bread & Chocolate (867 Grand Ave., St. Paul, 651-228-1017) also have salads, sandwiches, and cakes galore for dine-in, pick-up, and delivery, ideal for any special occasion.
Salads for a Cause
Susan Moores and her great team—who work under the name Roots for the Home Team—have been enthusiastically creating and dishing out healthy salads and dressings at Twins baseball games at Target Field for the past few years. The team is made up of Twin Cities youth, who learn to appreciate food and develop skills through community gardening. Those gardens become the salads sold at home games.
With no game attendees this year, the Roots team is nonetheless doing good deeds this summer. The group has partnered with Open Arms of Minnesota, a Twin Cities nonprofit that cooks and delivers free, nutritious meals to folks living with life-threatening illnesses. The youth are helping to prepare and package 1,200 of this season's salads to Open Arms.
Their salads are also in the menu rotation at Minnesota Central Kitchen, in North Minneapolis, where they help prep and pack meals. Roots for the Home Team is also creating 200 salads each week for essential workers in St. Paul. Go to rootsforthehometeam.org for more information.
Facebook Comments