'Wrap local' this year with artist-designed papers to pair with handcrafted ornaments
Things to do this week around the Twin Cities: Barenaked Ladies in concert, Olio Vintage Holiday Party, "I Am Betty," and more
Jason DeRusha's list of local restaurants' 'buy this/get an extra card' offers
So-called 'saunapreneurs' are aiming to make Duluth the nation's 'Capital of Sauna'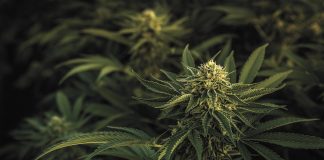 While Gov. Tim Walz joined signed the historic bill on May 30, the law takes effect today, Aug. 1—making recreational cannabis legal in Minnesota.
If you want to check out a new boxing class or looking for specialized training, these gyms offer all types of exercise
Among our faves and raves this year: an illustrator, an open mic, a fiction writer, a new music venue, and more
Hudson talks about her life and career, becoming the state's first Black Supreme Court chief justice, and the mix of community and isolation within that status of 'first'
At the start of her 30th year with KARE 11, the meteorologist reflects on her career in a state with "the Super Bowl of weather"
Sept. 13 was Sue Zelickson's birthday. For decades, she has been an inexorable dynamo of the Twin Cities culinary scene—but where does her drive come from?
A Minnesota nonprofit group fulfills what the U.S. Forest Service is no longer able to do: keep BWCAW trails open to hikers and backpackers
Support these local, Black-owned businesses this month—and every month
A Minnesotan journalist living in Ukraine reflects on Putin's plans and a nation's resolve
This organization, co-founded by a Minnesota professor, is working to depolarize America one workshop at a time
National experts lowered the age at which to begin breast cancer screenings. Dr. Natasha Rueth, of Allina Health, says it was a long time coming.
These Minnesota doctors weigh in on screening guidelines, advances in treatment, and how to reduce your risk
Local candle company owner co-founded event for brain and spinal cord tumor patients, this year including a 5K walk, book sale, and more
What's the difference between CBD and THC? How about hemp and marijuana? A Weed 101 Primer
'Wrap local' this year with artist-designed papers to pair with handcrafted ornaments
Jason DeRusha's list of local restaurants' 'buy this/get an extra card' offers
This year's gift guide is a love letter to real and imagined Minnesotans who still make us swoon
Things to do this week around the Twin Cities: the European Christmas Market, Minnesota Pint Day, a tree lighting, and more