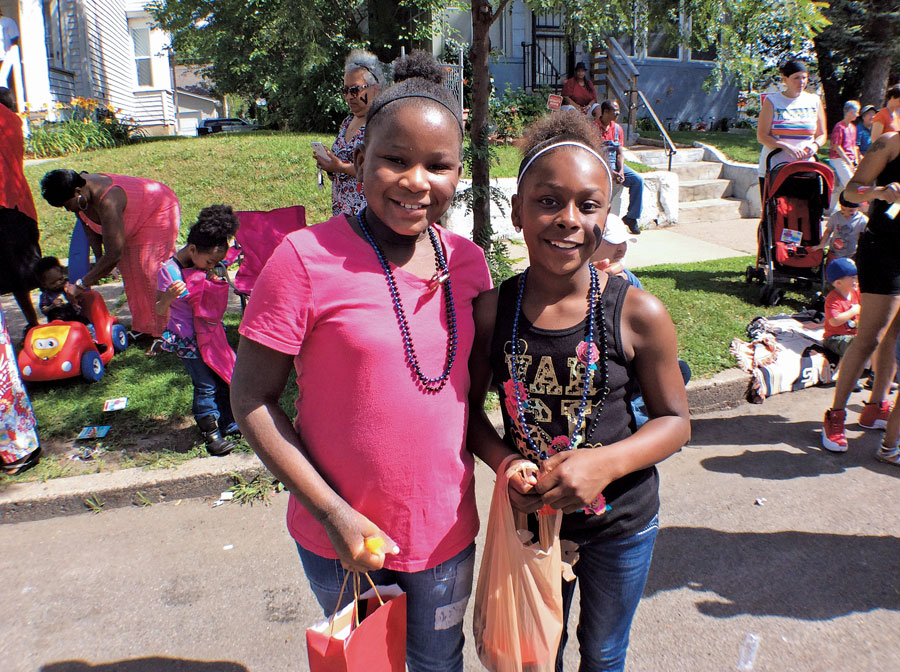 Rondo Days
photo by Darius Sean Gray
---
1. Rondo Days turns 34 this month, two years after Mayor Chris Coleman issued an apology on behalf of St. Paul for the 1960s construction of highway I-94 through what had been the predominantly African American Rondo neighborhood. Taking advantage of the community's lack of political clout, the government used eminent domain to buy hundreds of homes and businesses at a fraction of their value. The festival celebrates the spirit of what had been St. Paul's largest black neighborhood.
2. A year ago this month, African American St. Paul school district worker Philando Castile was fatally shot by a police officer in Falcon Heights. Castile's family plans to participate in the parade, and the festival will recognize his birthday—Castile would have turned 34 on July 16—with a balloon release and a moment of silence.
3. Rondo Days partner 3M will set up a new STEM tent. The Rondo board's idea responds to low representation of students of color in science, technology, engineering, and math. "One of our goals is to expose students to other people of color in these fields," says Pamela Stewart, chair of the 3M African American Network. Inside the tent, students can talk with professionals about a variety of careers.
4. This year, Rondo Days expands into its former location, MLK Park. The board hopes to better engage senior citizens by taking over the park, as it offers more shade than the St. Paul public school grounds. On stage, live bands will play blues, jazz, Top 40s, and old-school R&B—with hip-hop artists performing only on the main stage at the Rondo Education Center.
5. Last year, the Rondo Days parade featured more than 10 drill and drum teams marching from St. Peter Claver Church to Mackubin Street. The festival expects as many, if not more, thanks to the Northern Lights Drill & Drum invitational, a competition that draws teams nationwide to Roy Wilkins Auditorium on festival weekend. rondoavenueinc.org