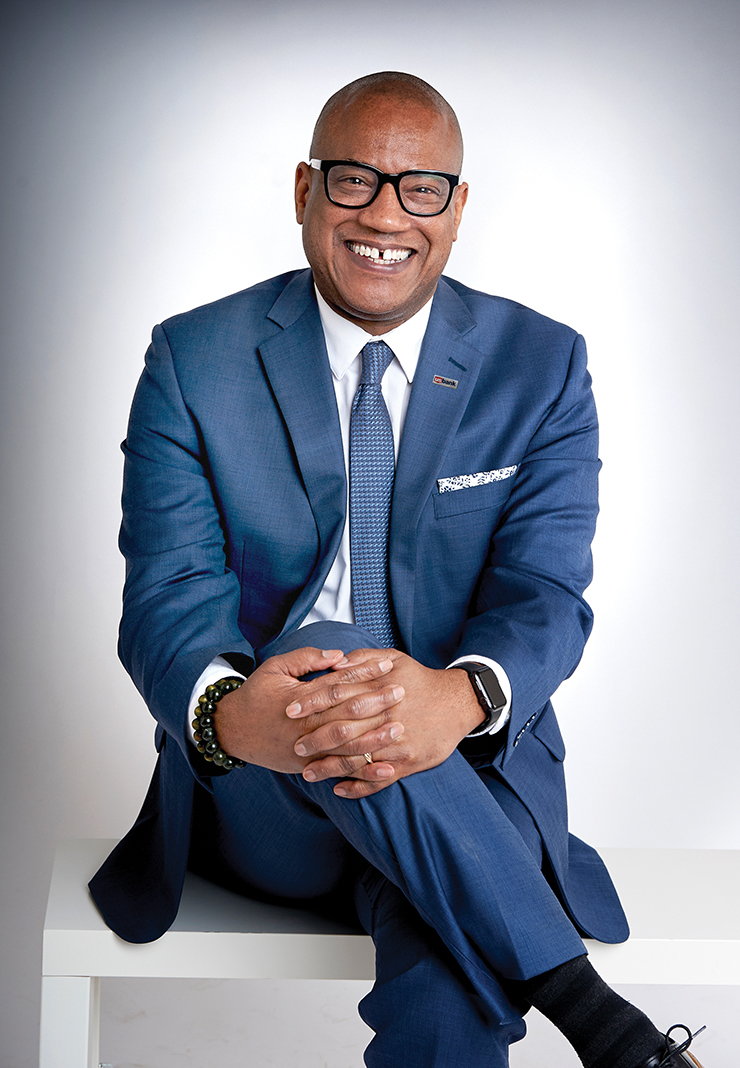 Among 1,000 large businesses, the top quartile in diversity had 36% higher profitability performance than the bottom quartile in 2019, according to management consulting firm McKinsey & Company. In other words: Workplace diversity appears to be good for the bottom line.
"There's a lot of attention being focused on diversity, equity, and inclusion efforts now," says Greg Cunningham, chief diversity officer at U.S. Bank. "It's no longer a function that can be buried several levels in the organization."
And yet, recent events have laid bare the complexities of attracting and retaining a diverse workforce. Both the COVID-19 pandemic and the racial justice uprising following the killing of George Floyd have surfaced disparities of health, wealth, and opportunity in communities of color. Those struggles extend to the workplace, where bias and privilege play a huge role in who gets hired and who gets to lead.
"If you're at the beginning stages of your journey, the first thing you want to do is probably not come out with anti-racism training," Cunningham says, adding, with a chuckle, "You can't train your way out of this. That's a fundamental mistake that companies make all the time. I don't even want to go to diversity training, and I'm a chief diversity officer."
There are other steps companies big and small can take to prioritize diversity, equity, and inclusion (a.k.a., DEI). Here are a few:
Rethink hiring.
Inclusivity should factor into every step of hiring. "For our manager positions, we make sure we have at least one or two diverse candidates on all candidate slates," Cunningham says. Make your interview panel diverse, too, "so candidates see people who look like themselves." Diverse interviewers will bring new questions to the table.
Expand your network.
Where does your company find talent? Networking events hosted by a local development group, such as Greater MSP, can put professionals of color in your circle. Employers have plenty of options: the Twin Cities Black Employee Network; Prospanica; the Association of Hispanic Professionals; professional womens' groups, such as Women in Networking and TeamWomen; and other minority-centered organizations.
Build communities within the work community.
An affinity group is made up of likeminded employees, who form a safe space and amplify members' voice. They can range from informal collectives to business resource groups (BRGs), and they include allies, Cunningham says: "As an African American employee, maybe I want to be a part of the women's group, or the Asian heritage group, or the LGBTQ group—so that I can be in solidarity to other groups who are also fighting for equality and representation."
Value the individual.
Inclusivity applies to everyone. "You think about meetings where the winning ideas come from the same two or three people because they talk the most or they're the extroverts," Cunningham says. "What inclusive leaders do is create an environment where everyone's ideas have a chance to see the light." They engage with introverts after the meeting, or set a no-interruptions policy. They notice when men talk over women. "Leaders are hardwired to have the answers. Inclusive leaders know when they should be the student and listen."
Have a "courageous conversation."
"Fundamentally, people learn through experiences—not by taking an online webinar," Cunningham says.
In the wake of George Floyd's death, he and U.S. Bank executives decided to have a "courageous conversation" in front of employees. As part of this open forum, they partnered with the company's African American business resource group.
It wasn't easy. "You get into some really, really sensitive topics, and it's hard to displace yourself from it personally, and engage in a way that allows for discussion and not debate," Cunningham says. "That's the key. You have to ensure people feel heard and that, no matter what their point of view is, it's not there to be debated." His steps for leaders are: listen, learn, act—in that order.
Pledge support at the very top and take action
In response to COVID-related racism toward people of Asian heritage, U.S. Bank partnered with Ascend, a group that advances Asian American professionals. The company signed a public denouncement of racism, hoping it would empower employees to call out prejudice at any level.
U.S. Bank also made a $100 million annual commitment to Black-owned small businesses while pledging to double the company's Black-owned suppliers. "It was only after we had done a great deal of listening to our partners," Cunningham explains.
Don't lean on employees of color when it comes to racial matters.
Cunningham says leaders often talk when they should listen. Even then, though, they should also be considerate. "What employers have to understand is, your Black employees in particular are tired. They're scared. They have an unusual burden that they carry now, because everyone wants to know what they think."
Instead of putting them on the spot, build supportive spaces for them. "That's where BRGs are so, so important—because that is the place and the space … where we can share cultural nuances and insights and talk in shorthand."
Allies who join affinity groups can "help carry the conversation forward," Cunningham says, "so it's not always a Black employee who's talking about George Floyd, as an example."
See disparities, be flexible.
COVID-19 has been harder on Black and Latinx communities, and when it comes to the workplace—"we are a microcosm of larger society, right?" Cunningham says U.S. Bank linked human resources and management so they could reconsider benefits. Some employees had new childcare needs. Others had sick family members. Flexibility can look like "a compressed work week, or flex time, or job shares, or part-time work—whatever works for your organization." The point is for people "not just to perform their jobs, but to be whole human beings, so they can bring their full selves to work."
Use scorecards.
Start keeping records. "We measure everything—from overall representation in our organization to hiring rates, promotion rates, and turnover." (DiversityInc can help set benchmarks.)
Then, every quarter, U.S. Bank makes its scorecard public. "All you're doing is having transparency." Inviting employees to discuss pay can get to the bottom of gender or racial gaps, too.
Start programming.
U.S. Bank mandates unconscious bias training, encouraging everyone, from top to bottom, to confront learned stereotypes. Consultant groups like Korn Ferry, Kaleidoscope, and the Winters Group offer such services.
"When I first started this job, I remember a gentleman raised his hand and said, 'I'm a heterosexual white male, and I don't see myself in this work,'" Cunningham says. "I went over and said, 'I want to thank you for that question. This work is about you and everybody else.' I was so glad he asked, because he felt safe enough to ask it."