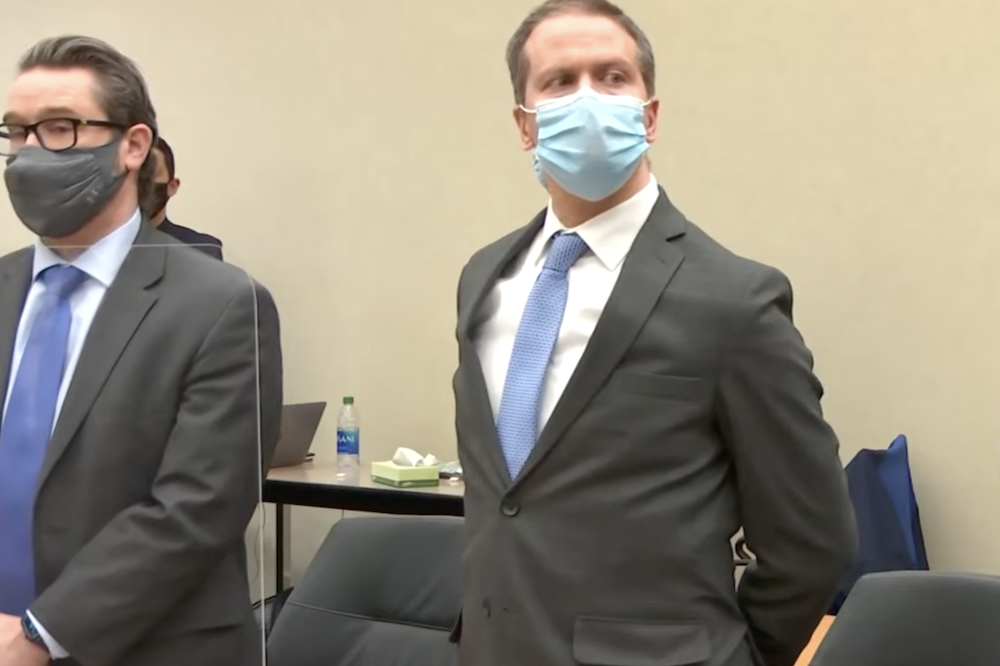 The former Minneapolis police officer Derek Chauvin has been found guilty of three charges in the murder of George Floyd. In a bystander's video recording from Memorial Day last year, Chauvin was shown kneeling on Floyd's neck for more than nine minutes.
An occupation and protests followed at the spot of the incident, 38th Street and Chicago Avenue in south Minneapolis, as a widespread uprising saw crowds in the streets in the Twin Cities and other metropolitan areas around the U.S. and the world. Floyd's name joined a growing list of Black people who have died by the hands of law enforcement amid calls for systemic reform.
Chauvin was found guilty of second-degree unintentional murder, third-degree murder, and second-degree manslaughter in the death of George Floyd. Judge Peter Cahill announced that Chauvin will be sentenced in eight weeks. Chauvin faces a likely sentence of up to 12 years, although the judge could go with a higher sentence depending on aggravating factors.
Judge Cahill read the verdicts on Tuesday afternoon at the Hennepin County Courthouse in downtown Minneapolis, after the jury deliberated for more than 10 hours over the course of two days, according to CNN. The jury of 12 spanned age, race, and gender—including six people of color—according to Star Tribune.
The trial began on March 8 and lasted for seven weeks, with 44 witnesses giving testimony over 14 days. Closing arguments for former Minneapolis police officer Chauvin ended Monday. 
Earlier this year, the City of Minneapolis reached a record $27 million settlement with George Floyd's family. Former officers J. Alexander Kueng, Thomas Lane, and Tou Thao are scheduled to be tried on August 23 for second-degree murder and manslaughter in connection with Floyd's death.
MinnPost spoke to legal expert Rachel Moran, associate professor of law at the University of St. Thomas School of Law, about the possible outcomes of the verdict. 
In early February, Gov. Tim Walz issued an order authorizing the National Guard to respond if civil unrest occurred following the verdict. Leading up to the verdict, and in the wake of the April 11 Brooklyn Center police shooting of Daunte Wright and the civil unrest that followed, Walz declared a "peacetime emergency" on Monday. On Tuesday, Walz pledged that additional National Guard and police forces deployed on local streets would be removed "as quickly as possible."
Shortly before the verdict, Marcia Howard, a protester who helps lead the occupation of 38th and Chicago, posted a video on TikTok saying that the protest will not leave the intersection "until the conviction of all four officers who killed George Floyd." This is according to a list of 24 demands that protesters have issued to the city, county, and state. "So, no justice, no streets."