On a russet afternoon this past fall, Sandy Gibson—founder of Better Place Forests—embarked on a hilly hike through a 112-acre wood in Scandia. This slice of the St. Croix River Valley is a network of oak, red maple, and birch, full of the brittle scent and late-day shimmer of impending winter. There's a funereal gravitas about the place, as befitting the domain of the dead.
Gibson was born in Canada, raised in Toronto, and made his money in tech startups. In 2020, he bought land at the edge of Fish Lake for Minnesota's first memorial forest—a living cemetery where trees stand in place of headstones. When people die and are cremated, their families bring their ashes to the forest to be mixed with local soil and spread around the base of their chosen tree. The cremains break down over time into their component nutrients of calcium and phosphorus, which feed the forest.
It's a somewhat circuitous approach to environmental conservation.
There are more than 140,000 graveyards in the United States. There's no easy way to move them, so as cities grow and more residents pass on, the accruing plots crowd urban cores and compete with the living for space. Elsewhere, environmental land trusts' wide-open spaces have a perennial cash-flow problem. They typically rely on the altruism of private property owners to sell them land at below market value, and then they have to raise funds to maintain it in perpetuity. Neglected forests can fall victim to disease and uncontrollable wildfires. Better Place Forests uses the legal permanence of cemeteries to protect woodlands.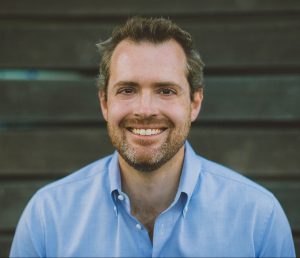 "We still stick with preserving something forever, but we turn that thing we're protecting forever into something good, that we want to protect forever," Gibson explains.
But the idea came to him from a less-cerebral, more-reflexive place.
When he was a child, his parents were both busy lawyers. Their only respite came in the summers, when they'd stay at a cabin in the woods. There was something about the seclusion of nature—its lack of material distractions—that drew them closer to each other. Gibson's father died of a sudden stroke when he was 10. His mother died of cancer the following year. A half-brother took him in, and he spent the rest of his childhood resigned to visiting his parents in a chaotic environment. Busy, blaring roads next to the cemetery drowned out memories of them fly-fishing in their waders, and he wished they were in a better place.
Gibson's mother left behind an important lesson. She was determined to find meaning in an early death, so she spent her final years setting up a nonprofit called Wellspring, a peer support network for people living with cancer. There are 11 such centers in Canada now—her legacy. Gibson believes that when people near the end of their lives, they inevitably start thinking about how their lives have made a difference in the world.
In California and Arizona, where the first three Better Place Forests are located, Gibson has interviewed a number of customers about their life takeaways. One soft-spoken man, who lost roommates to AIDS in the 1980s, and who contracted the disease himself but survived, told him two things. First, that you can choose to be happy. And that, in the end, the love you leave in the world is more important than the love you get, which ends with you.
"I guarantee we're the only end-of-life company in the world where people say they're excited," Gibson says. "It's because it's cool, it's meaningful, it's new, it's different, and there's something special about helping to create a place."
Better Place Forests has inventoried hundreds of trees for online viewing. It will open for in-person tours in summer 2021. In the meantime, it's hiring local arborists and forest guides, clearing the woods, and constructing a visitors center.
Facebook Comments