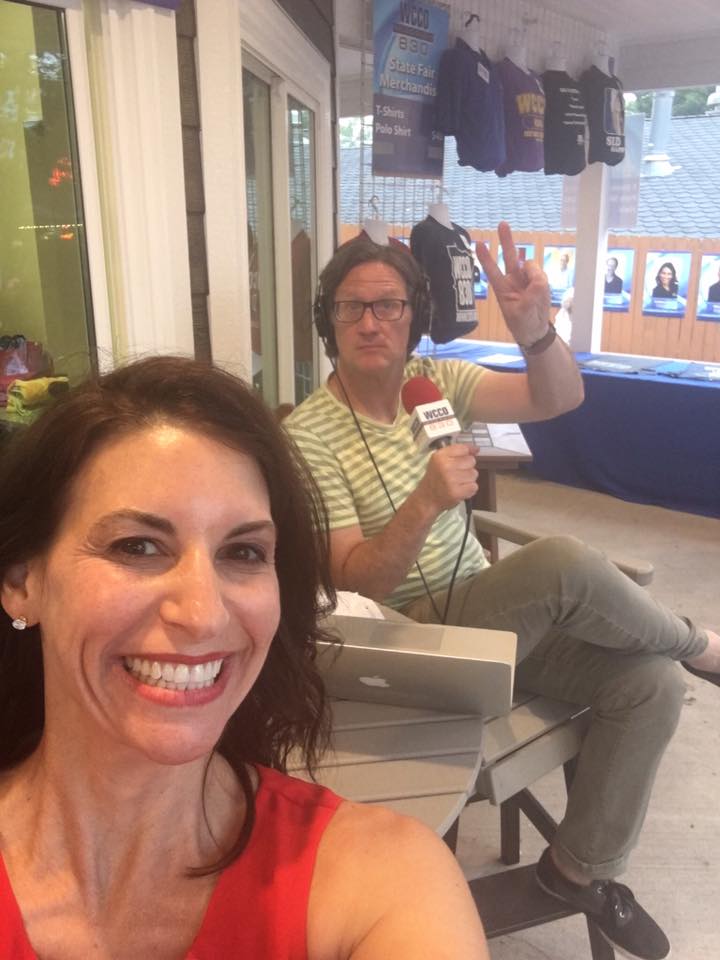 Photos courtesy of Jordana Green
I'm rarely speechless. I talk for a living, I usually can muster something to say. Not this time. I was shocked, confused, and sad = speechless. 
My mentor, friend, champion and teacher John Williams had just told me he was leaving WCCO Radio. I cried. I had 10 million questions, but no voice to ask them with, so I listened.
He received another offer from his hometown of Chicago, where his sons and parents live. The offer came from WGN Radio, where he worked in the past, and still has a show on Saturdays. It was a great offer in the perfect location and he had to go. Of course.
For John, this move to a bigger market, with more money and closer to family is amazing. I am truly happy for him as you always are when something good happens to someone you admire. His son is getting married and I wanted Brenda, John's wife, to be there for the planning, excitement, and eventual grandchildren.  
For me, his move is devastating. John Williams (doesn't know what I'm about to tell you but it's all true), is the best mentor I ever had. He embraced and forgave my cluelessness about radio from my first day at WCCO almost five years ago. He stood up for me when I was treated unfairly, he promoted my late night show, included me in his drive-time show, and valued my opinions. We laughed until we cried on and off the air, we've made ridiculous videos together, he's given me countless nuggets of honest advice, we toasted at my wedding with one of our many shots together of my husband's vodka. John gave me a voice on the radio and now I couldn't even use it to congratulate and thank him. 
I'm sure he will blush and try to discount all the ways he's helped me personally and professionally when he reads this, but I can't even fit what his presence in my life means in this blog.  
John made his announcement on the radio yesterday. He won't leave for many months but I know the end of our radio partnership is coming too soon. I am truly happy for John, Brenda and their whole family. I am so grateful I was able to soak up JW's talent, knowledge, advice and humor for the last five years. I know he's always just a text or a podcast away. I also know that I could not have gotten through saying all these things on the radio, so I needed to write this letter to my mentor and friend. Thank you John, for generously sharing your genius, your experience, your warmth, your air-time, and your friendship. I am a better human for knowing you. 
This week I wish you a generous mentor and the words to thank them.
Facebook Comments