How many young gymnasts dream of going to the Olympics? For Grace McCallum, that dream is set to become reality this summer. The Isanti, Minnesota, gymnast says she was actually shocked when it was announced she was going to Tokyo as a member of the U.S. Women's Gymnastics Team. She joins fellow Minnesotan Sunisa Lee on the women's squad. Also, Shane Wiskus represents Minnesota on the men's team.
"I couldn't believe it," she says, during a recent conference call with reporters. "I turned to my friend in shock. I didn't have time to process." McCallum had suffered a hand injury prior to the team trials earlier this year, and it put her future in doubt. "It made me appreciate making the team more," she says.
McCallum had surgery on her fractured pinky finger at the end of January. The surgery required two weeks of recovery, which meant competing only on beam at the American Classic competition in April.
What pushed McCallum through in the recovery process was support of her family, friends, and, of course, sports psychologists and physical therapists, she says. "Gymnastics is a mental sport," she adds. "I've been seeing a sports psych for four years now."
Grace says she and fellow (now-retired) Minnesota gymnast Maggie Nichols keep in touch. They can relate on injuries and the Olympics; Nichols suffered a knee injury three months before the Olympic trials in 2016. "She inspired me," McCallum says. "I thought, 'If she can do it, I can do it.'"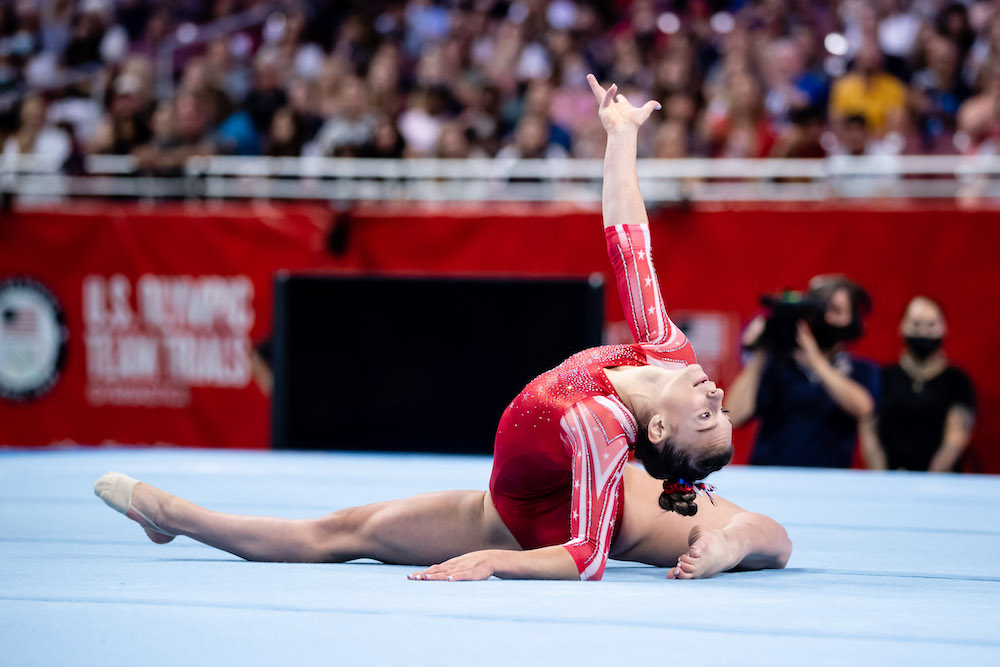 As the qualification rounds for women's artistic gymnastics approach in late July, McCallum says she hopes to make an event final in the floor competition especially. She explains that it's hard hitting perfect 10s in college in the sport, because "people know how good you are."
But in spite of the pressure, McCallum says she competes the best when she's calm, collected, and having fun, which is what she's hoping for this Olympic year. Being that she is used to competing in elite gymnastics, which is much more individualized, she is looking forward to being a part of the U.S team.
Live coverage of the rescheduled 2020 Tokyo Summer Olympics air on NBC. The full gymnastics schedule is here.
 

View this post on Instagram

 
Facebook Comments