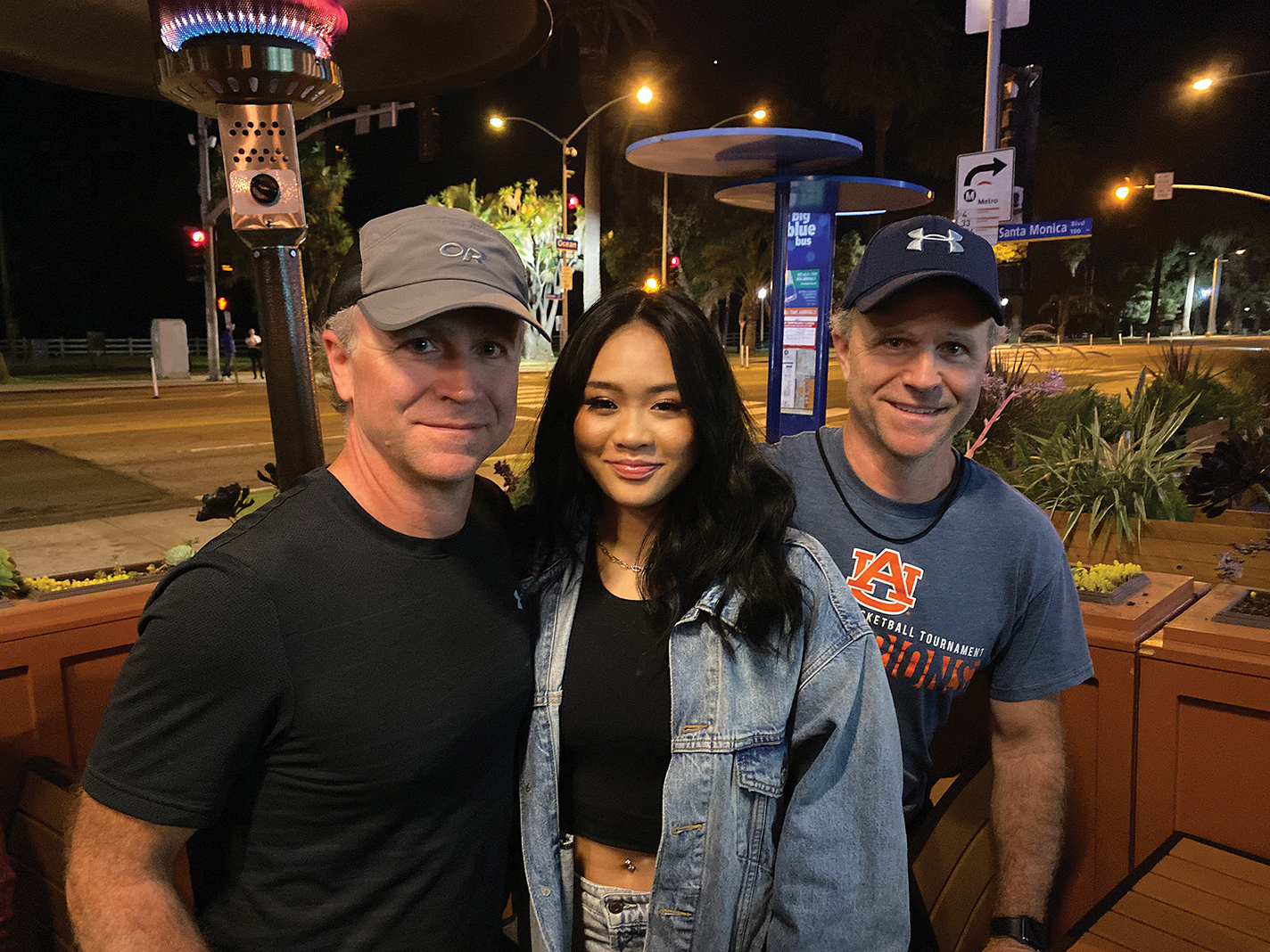 Here's the trippy story of how Jess and Jeff Graba, 52-year-old identical twins who both parlayed economics degrees from the University of Minnesota, property investments made in college, and a 10-year, Minneapolis-bar-scene hunt for hair metal glory into separate, spectacularly successful careers in gymnastics. Plus dinner with an Olympic gold champion.
Technically, it starts in Nimrod (pop. 102), in Wadena County, one of the tiniest incorporated towns in Minnesota, and their wrestling days at Forest Lake High School.
For the 5-foot-5-inch Graba twins, most team sports were out. But wrestling wasn't. The Grabas became grapplers—good ones. To stay that way, they also did gymnastics, finding that the strength and conditioning involved helped them to stay in peak wrestling form. And to make money.
The brothers began offering their gymnastics coaching services to schools, hosting camps at community centers, and kept it up in college. From the first time they stepped onto the Twin Cities' University of Minnesota campus as aerospace engineering majors in 1987 to the day they left with the economics degrees more aligned with their ambitions, the Grabas were obsessed with Making. It. At. Everything. And anything. House flipping. Property management. Gymnastics coaching.
Even rock 'n' roll.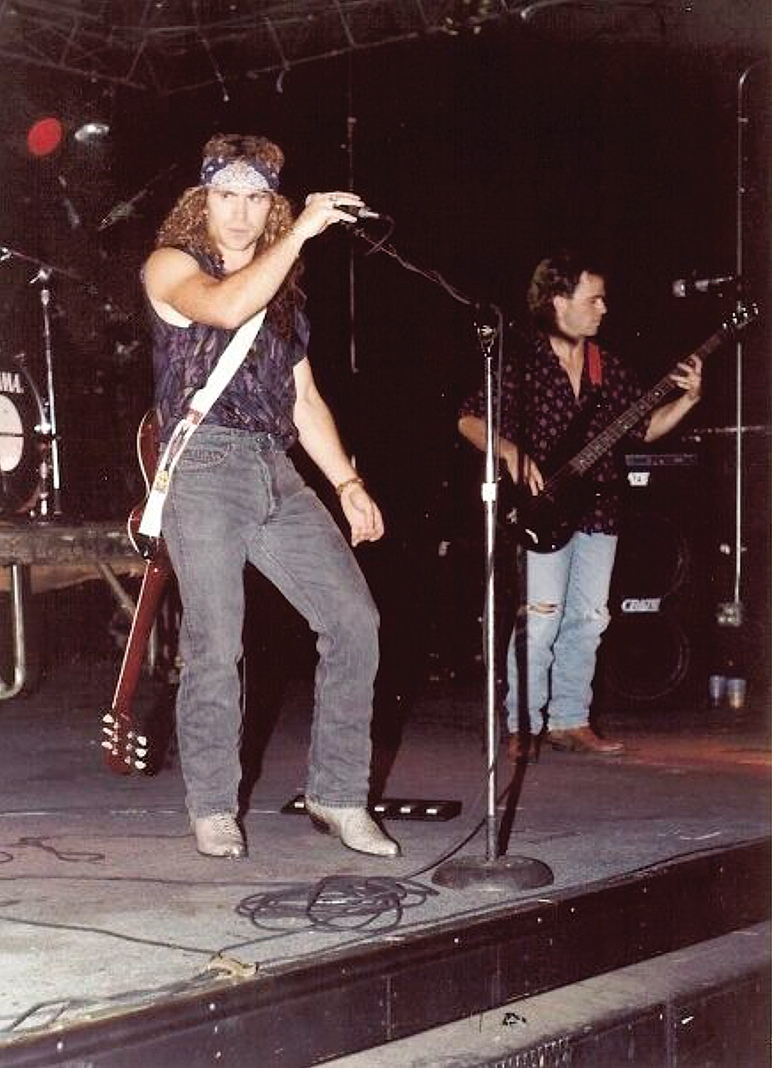 On a typical Friday night in 1990, you could find four heartbreakers, under the band name Malone, charming the crowd at The Mirage in downtown Minneapolis. Jeff handled bass and backup vocals. Jess was lead singer and rhythm guitarist. Think Great White, Ratt, Bon Jovi. They weren't bad.
A typical day for both was class until noon, band practice until 3 p.m., gymnastics coaching at North High School in North St. Paul until 6 p.m., club coaching until 9 p.m., then more practice, maybe a show, and in bed by 3 a.m.
"We went at the band 100%," Jess says on a video conference call with Jeff and me in late September, 30 seconds after Jeff said the same about their property management and gymnastics dreams.
But after graduating in 1992, the focus finally narrowed. Flipping houses was hard. Trying to make it as musicians was hard. Coaching was fun. In 1995, they opened Midwest Gymnastics in a small warehouse in Shoreview.
"It wasn't even big enough for a whole floor exercise mat," Jeff says.
But it was big enough. Business eventually boomed.
In 2000, Jeff decided to pursue college coaching, mostly as a means of cutting the cost of college tuition for his three stepchildren, while Jess continued to grow Midwest, moving to a larger facility five miles down the road in Little Canada.
In 2010, after successful stints as an assistant at both Utah and Utah State, Jeff accepted a head coaching offer from Auburn University in Alabama. It was one of the best hires in the school's history. In 2017, the thrice-named Southeastern Conference Coach of the Year managed to do what no Auburn coach had done since the Carter administration: beat archrival national powerhouse Alabama. In 2020, he did it again.
Thanks to his brother, he'll probably be doing it for the next four years.
In 2017, current Olympic all-around gymnastics champion Suni Lee of St. Paul committed to Auburn after 11 years training under Jess. (Her first season as an Auburn gymnast begins in January 2022.) The coach just seemed to have a familiar face. That makes the gold medalist the fourth Midwest Gymnastics product to sign with Auburn during Jeff's tenure.
Propitious though it is, the fraternal pipeline is not without its comical kinks.
"People have said how unfair it is that Jeff gets to be on the floor at championships," Jess says, feet propped on his couch in his Shoreview home, legs crossed.
"…and have complained, thinking that it's an NCAA violation—thinking that Jess is me," Jeff says, feet propped on the desk in his large office inside Auburn's 44,000-square-foot gymnastics center, legs crossed.
The Olympics made things even weirder.
"My neighbor I see probably four times a week even stopped me and congratulated me the day after Suni won [gold]," Jeff says. "He thought I had flown back and was commuting or something."
Immediately after Lee became a household name, sports reporters questioned whether the 18-year-old would actually enroll in college. Alabama fans prayed that she wouldn't.
In August, she did, thanks in no small part to the new NCAA rule allowing student athletes to profit off of their "Name, Image, and Likeness." The robust, COVID-19-inspired online class options at Auburn even allowed Lee to compete on season 30 of "Dancing with the Stars," which premiered live mid-September and will end in late November, six weeks before Auburn's season opening meet against the University of North Carolina.
Twenty-four hours later, she was dining at Water Grill with Jeff and Jess. Jeff had just flown in from Auburn to help Lee keep her mojo on the uneven bars at a private gym in between rehearsals at the "Dancing with the Stars" studio. Jess had just flown in from Little Canada to help Jeff.
The tag-team twins were back at it. They even shared a room. It was just like the Nimrod days, only warmer.
"There's a lot going on for us and Suni, so we just all took the night to catch up," Jeff says.
Afterward, they asked a server to take a picture. Lee posted it on Twitter. It was the first photo to hit the internet of gymnastics' It Girl posing with her once and future coaches. The social media thread filled with double-takes.
"OMG," one follower tweeted, "there are two Grabas???"
"Trippy," another replied.
Facebook Comments