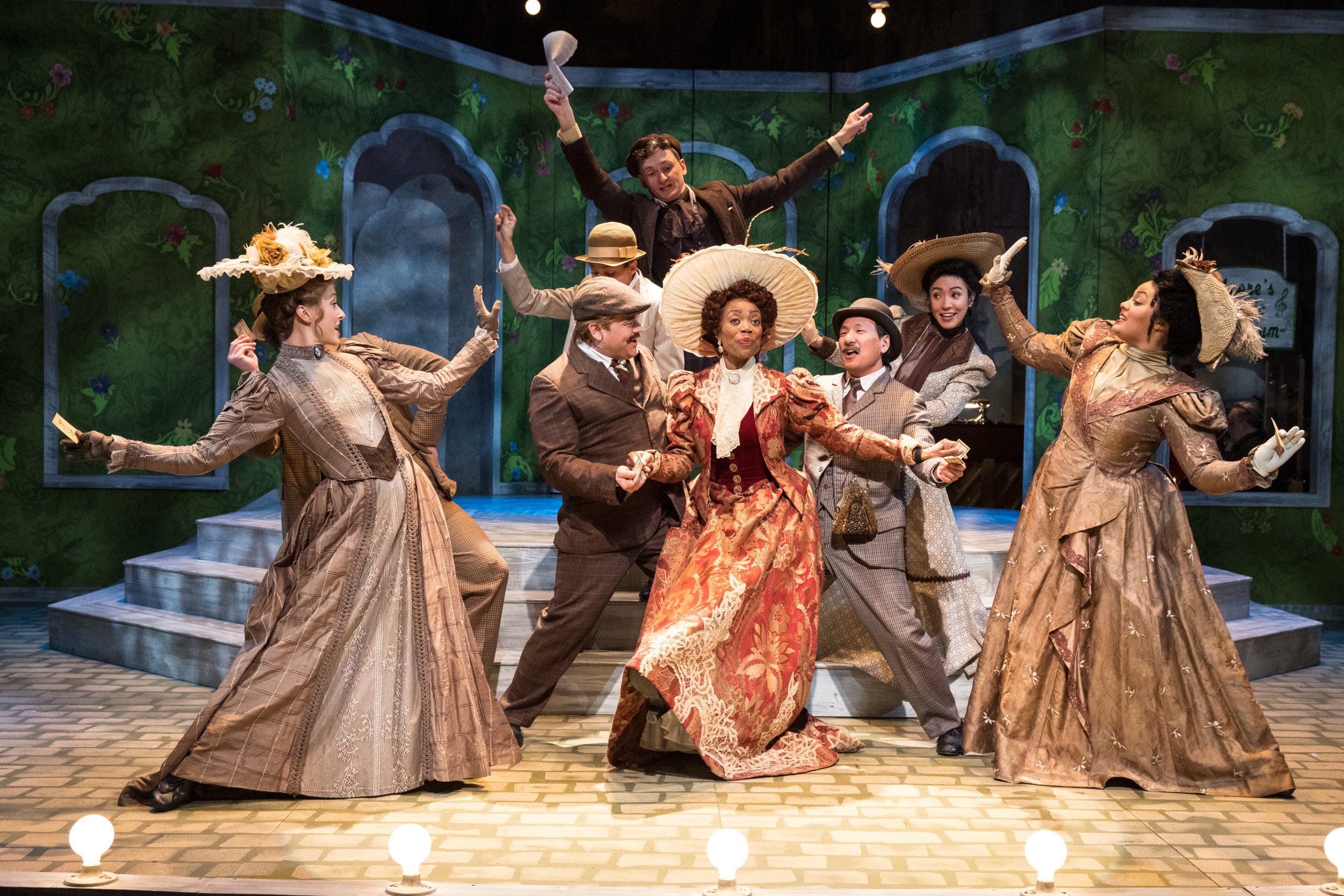 Peter Rothstein's first meaningful memory of theater is the time he didn't get cast in a community production of "The Sound of Music," when he was 9 years old. While the rejection stung, young Rothstein's love for the theater persevered. In the decades since, the director, now 56, has worked on 180 productions—150 of which have been at Theater Latté Da, the nonprofit professional theater he founded with Denise Prosek in 1998. 
Rothstein recently announced he will be stepping down as the artistic director of the northeast Minneapolis theater company to become the producing artistic director of Asolo Repertory Theatre, one of the largest professional not-for-profit theaters in the South. In June, he'll be leaving behind a celebrated independent theater and many fans and friends to begin his work in Sarasota, Florida.
"I'm excited about a new challenge," he says. "Being an artistic director is about listening to your community and creating work in conversation with your community."
Centering community is a recurring theme in Rothstein's career. After getting his master's in directing from the University of Wisconsin-Madison, the Grand Rapids, Minnesota, native came to the Twin Cities to intern for the artistic director of the Guthrie Theater, Garland Wright, in the early '90s. Rothstein began forming relationships in the local theater community, and between 1992 and 1998, he cut his teeth acting and directing at local theaters, including Park Square Theater and the Jungle Theater. During this time, he noted there was an underrepresented area of theater arts in the Twin Cities.
"At the time, there was not much musical theater happening in the Twin Cities. Musicals were being performed at the Chanhassen Dinner Theatres and some at the Guthrie, but we felt like this was a niche that we could lean into, so we started doing cabarets and full-scale musicals," Rothstein says. 
Rothstein and Prosek, who attended Grand Rapids Senior High School together, ended up in the arts scene in the Twin Cities, where the two creatives joined forces to create Theater Latté Da, which remains the only nonprofit professional theater in the metro to exclusively produce musicals. 
Over the last 25 years, the Latté Da community has performed 80 mainstage productions and premieres, winning several Ivey and MN Theater awards, plus recognition from local publications and patrons. Throughout this success, Rothstein has prioritized creating opportunities for local artists through Latté Da's productions and through Next Up, an initiative designed to support new, original works through commissions, residencies, workshops, and an annual festival. Theater Latté Da has hosted 12 world premieres, including Rothstein's own creation "All is Calm: The Christmas Truce of 1914," which won a Drama Desk Award for Unique Theatrical Experience in 2019.
When asked what makes the Twin Cities theater community unique, Rothstein cited the artists and technicians, saying, "directors are only as good as the actors, designers, and technicians, and other theater workers." Rothstein says he feels that the area's bountiful crop of talent allows for a strong theater community.
"These artists are part of our local politics. They're going to our churches, they're working in our schools as teachers and professors," he says. "It's truly unique. We've been able to work with a large number of artists who don't flock to the coasts but instead call the state of Minnesota home." 
In addition to praising Theater Latté Da's cast and crew members through the years, Rothstein cites the importance of mentors and collaborators, including Dale Johnson and Ryan Taylor of the Minnesota Opera, former conductor of the Minnesota Orchestra Sarah Hicks, former artistic director of the Guthrie Theater Joe Dowling and, of course, Latté Da's co-founder and music director Denise Prosek. 
Rothstein has been named one of Minnesota's Artists of the Year by the Star Tribune three times, has received nine Ivey Awards for "Overall Excellence," and has been awarded grants and fellowships from the National Endowment for the Arts, the Minnesota State Arts Board, and the McKnight Foundation. 
Looking back on his career, Rothstein says, "When I first entered the profession, I think musical theater was seen as a less legitimate art form than, say, plays or the opera, but now I think that's changed. I think it's seen as America's great contribution to the dramatic arts." 
Rothstein's final season with Latté Da includes poignant choices: The theater's 25th season recently opened with the classic musical "Hello, Dolly," which runs through the end of March, and it will go on to feature the world premiere of "We Shall Someday," an intergenerational story that addresses racism and contemplates how meaningful change can be made. Rothstein's final show with Latté Da will be "Next To Normal," a show that he says "demonstrates the power of musical theater to tell challenging stories, to tell deeply human stories." 
Rothstein's legacy as a champion for Minnesota artists and new works means that he leaves behind big shoes to fill. He has some advice for whoever becomes Latté Da's next artistic director: "If it's someone who isn't from here, it's important to learn this community. I'd go to the theater, every free night, and take part and come to know the artists and prioritize those artists in your work."
Facebook Comments