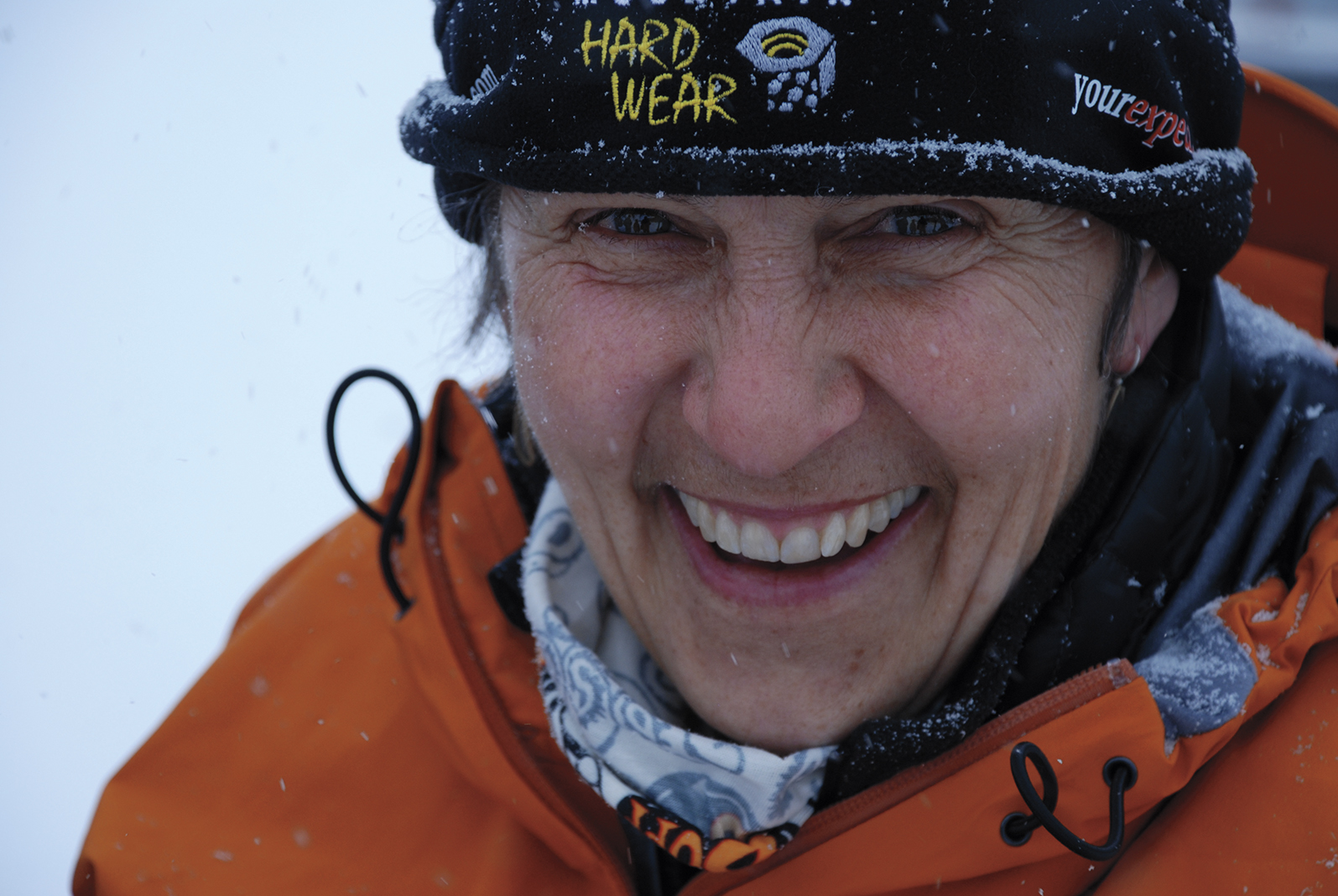 For decades, author, explorer, and teacher Ann Bancroft has impacted and inspired through her work. Whether it was being the first woman to reach the North Pole on foot and by sled in 1986 or creating the Ann Bancroft Foundation (ABF) in 1991, Bancroft has embodied time and again what it means to believe in yourself.
Though she was born in St. Paul, Bancroft spent some of her adolescence in Nairobi, Kenya, where her dad had the opportunity to volunteer. This is where Bancroft pinpoints her love of the outdoors and the natural world. 
"[My brother and I] just bounded into the forest," Bancroft recalls. "I realized suddenly there was a world out there, and I wanted it."
That is exactly what Bancroft got, whisked into many experiences that gave her a unique sense of the world around her. She taught physical education and special education in St. Paul and Minneapolis, was a staff member at YMCA Camp Widjiwagan near Ely, and was a wilderness instructor and gym teacher at Minneapolis' Clara Barton Open School.
In 1986, she gave up teaching to participate in fellow Minnesota explorer Will Steger's international pole expedition, where she became the first woman to reach the North Pole. Six years later, starting in 1992, Bancroft led a four-woman expedition to the South Pole. This was the first all-female expedition to cross the South Pole. Then, in 2001, Bancroft and Liv Arnesen became the first women to ski across Antarctica. The two attempted another expedition across the Arctic Ocean in 2007; however, their trip was cut short when Arnesen suffered frostbite and extremely cold temperatures damaged their equipment. Then, in 2017, she led a 60-day expedition across the Ganges River to raise awareness about clean water access. 
"That's where I feel most at home with myself, heading out the door," Bancroft remarks. "That's sort of where things make sense. … It's always been part of my fabric."
With many accomplishments and "firsts" under her belt, Bancroft realized she could use her platform for a greater cause. She craved a "sense of focus and purpose" after years of "bewilderment" from the spotlight, with underlying insecurities about her impressive feats. After settling from a whirlwind of notoriety and popularity, Bancroft began a nonprofit that would build off a curriculum she designed for youth years earlier. This curriculum was centered around the story of her expeditions, and Bancroft decided on a mission: to give girls the tools they need to be amazing. The Ann Bancroft Foundation was born: "It manifested in these grants … giving girls the opportunity to explore interests that they have as a way to build confidence, make friends, try things out," Bancroft explains. 
The ABF has been a steady focus for Bancroft for many years now, but these days she still relishes being outside and spending time with her dog. 
"Last night I was out plowing my mile-long driveway at 10:30 at night," Bancroft laughs. "I was just having a blast, grinning from ear to ear!"
The foundation's 2023 Imagine Something Bigger annual celebration was April 13. "What we have realized is that when we share those stories, and we empower a girl, they oftentimes empower a family, and then they impact a community. We start to see, quite literally, the impact a small grant can do beyond a young girl's life."
Minnesota Monthly catches up with memorable personalities and events. Want an update on someone or something specific? Email your idea to editor Amy Nelson, anelson@greenspring.com.