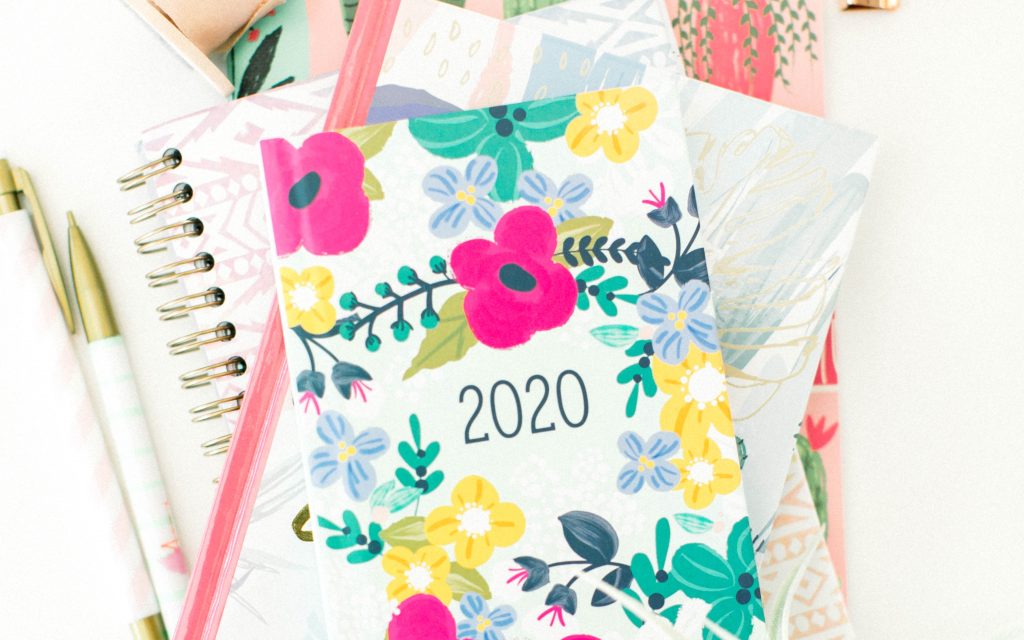 Skincare products, home decor, travel kits—what do they have in common? OK, granted, it's not much. But they do share one important trait: Each of these products helps you take care of, well, you. After all, sometimes the little things in life have the biggest impact. As 2019 winds down and we're looking ahead to 2020, here are five products that make life a little better for you or someone you care about.
Catherine Jinn Skincare
Catherine Jinn Skincare has everything you need to keep your skin healthy and hydrated this winter. Made with traditional Korean methods, these cruelty and paraben-free products were created from local owner Clara Song's lifelong knowledge and passion of Korean skincare. Each product comes in a bokjumoni, a small bag and symbol of good luck made from traditional Korean dress.
I tried the hydro potion face cream and the stem cell Swiss apple serum. The face cream is a lightweight moisturizer that mimics the long-time hydration of heavier products while still retaining its light consistency. It absorbs quickly and leaves the skin feeling replenished and smooth. As for the serum, a little goes a long way. The initial application feels a bit sticky, but the flexible formula is smoother once it absorbs. The apple stem cells and hyaluronic acid also provide a noticeable glow while energizing the skin. 
F*ck Fifty Face Serum
F*ck Fifty sells only one product—that's how much local founders Zelda Curti and Susan Griak believe in their formula. While the beauty industry has led women to believe aging should be "fixed" with anti-aging products, many of which contain harmful chemicals, F*ck Fifty believes women should embrace their beauty in all stages of life. The botanical face serum does help the skin to appear more youthful, but only with chemical-free all natural ingredients that work with your skin rather than against it. It contains more than 20 good-for-you ingredients so that your entire skincare routine can be found in one bottle. 
KP Inspires
KP Inspires believes that a home should be a place to feel good about yourself. For local founder Kprecia Ambers, that means surrounding yourself with art that celebrates who you are. Ambers' sketches celebrate African American culture, and she imprints them on everything from pillows to prints, mugs, and accessories. Each design combats negative stereotypes, fosters safe spaces, and promotes self love. Two of my favorites? The Trendsetter print and Shinin' pillow.
Wayfarer Jewelry Roll Travel Case by Fair Anita
This travel jewelry case—a.k.a. the "jewelry burrito"—is perfect for your favorite earrings, bracelets, rings, and necklaces. (My favorite feature is the necklace loop and elastic combo so the chains don't get tangled. Earring lovers will dig the fact that the earrings get covered by fabric so they don't get scratched during the roll up/fold up process.) Unfolding at 9×16", this case can jewelry for all of the "what if" occasions on your next trip. As always at Fair Anita, a purchase helps support women from around the world; this particular product was hand-dyed, screen-printed, and created by partners in Cambodia.
Welly
No one wants to get hurt, but when we do, it's nice to do it in style. Minnesota-based Welly makes first aid essentials in different sizes, colors, and patterns that ensure you are well-prepared for your next adventure. But it's not just the fun patterns that make these bandages unique; it's the flexible fabric that moves as you do and that is twice as absorbent than other brands. For road trips, pack a bandage tin and don't forget the Oops Equipment box, which holds a pair of scissors, tweezers, and fingernail clippers.
The colorful and reusable tin packaging prevents your bandages from getting crushed in your bag or backpack, and it keeps other ointments and tools in order. For a different carrying case, in December, Welly teamed up with local artist Ashley Mary to introduce new, one-of-a-kind bags for the products.
Facebook Comments