It's the middle of the dog days of summer when temps are high, days are long, and energy levels may be waning. But these products can help keep you cool and enjoy the laid-back vibe.
Sweet Reads Subscription Box
One must-do during summer is to devour a beach read. A lazy day lounging by the pool or on a sandy shore is the perfect time to speed read though a page-turner. A new monthly subscription box that originated in Canada and is now available stateside called the Sweet Reads Box offers the perfect combination of a fresh novel, tasty treat, and related items each month.
I sampled the "Black Cake" box, featuring the debut book of the same name written by Charmaine Wilkerson, along with a clever recipe for cake, gourmet coffee beans, a coffee-scented candle, flavored lip balm, and some tasty gummy sharks. All of the items fit loosely with the theme of this well-written and engaging book but the box also includes a postcard explaining the connections. Sweet Reads boxes feature several well-known authors and books you may have already added to your reading list, including Hillary Rodham Clinton and Sally Rooney. There are also themed boxes less focused on the author and more on the event, such as dog lovers and wine lovers. There's even a beach reads selection.
I'm a supporter of subscription boxes—Stitch Fix, Hello Fresh, Bark Box, Quill & Cue—for their variety and surprise delights. I'm also a proponent of new and established writers (obviously), so Sweet Reads is the perfect combination. Along with subscriptions, Sweet Reads also offers one-time packages that would make great housewarming gifts, bridal and baby shower gifts, or just-for-fun gift idea for a book lovers. Boxes start at $89.99 with discounts for monthly subscriptions; us.sweetreadsbox.com.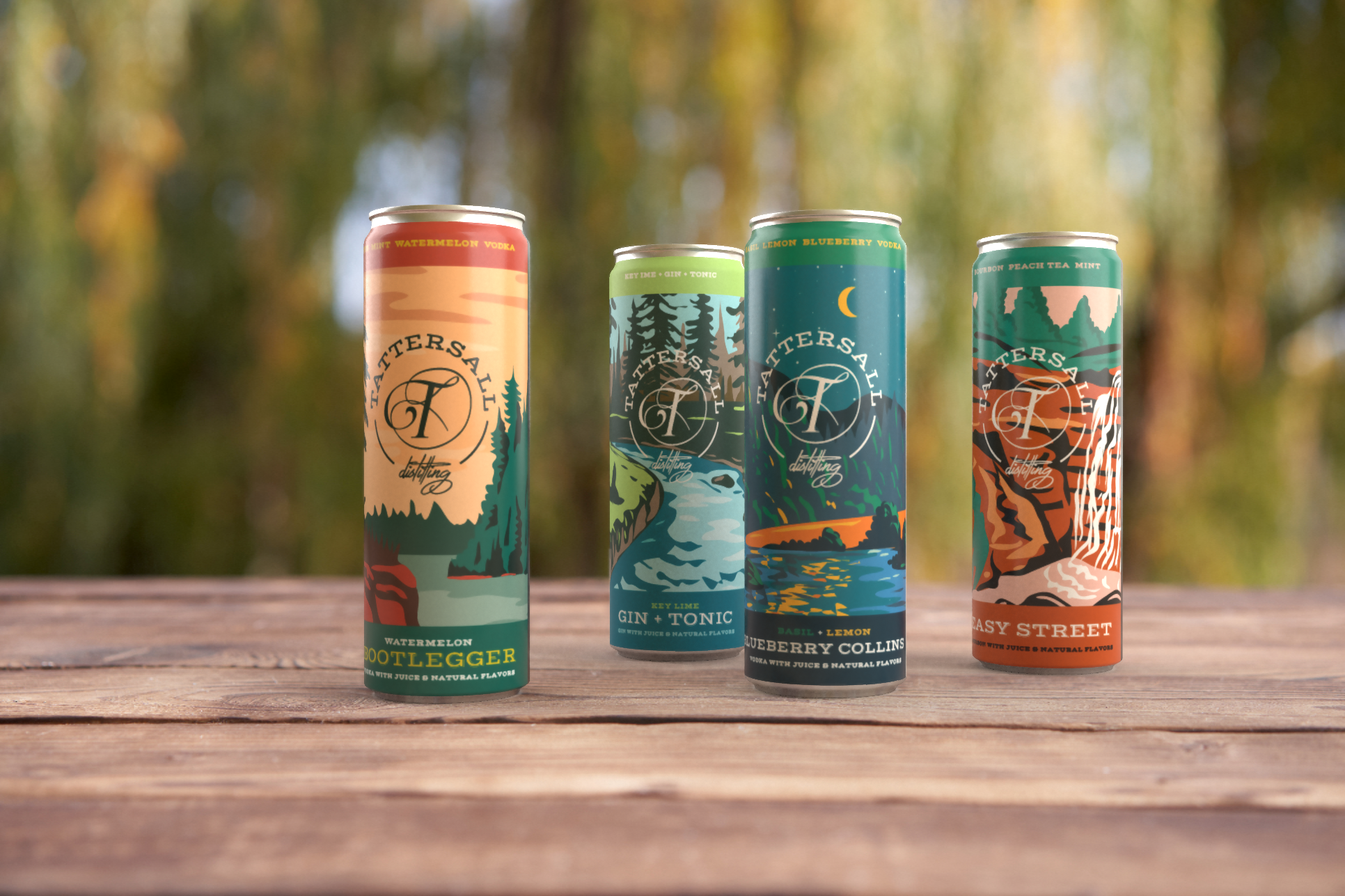 Tattersall Distilling Co. Canned Cocktails
Another sure sign of summer, to me, is sipping on a gin and tonic, also near some body of water somewhere. I recently wrote about the rise of ready-to-drink cocktails and the convenience they offer. Minnesota company Tattersall Distilling is riding that wave with a new variety pack of four 12-ounce canned cocktails available for sale in the new River Falls, Wisconsin facility and limited liquor stores. The canned cocktails also debuted at Rock the Garden at Walker Art Center in June to rave reviews.
My friends and I recently sampled the four Tattersall flavors to find our favorite. All four have an ABV of 7%, making them drinkable and not tasting like jet fuel. Three of the four offer a bit of a twist on the traditional drink with added fruit flavors, which traditionalists may not appreciate. My favorite was the Easy Street, with whiskey and peach tea, but it also seemed like the strongest of the set. I like my gin and tonic with a splash of Rose's lime juice, so Tattersall's Key Lime Gin and Tonic cocktail is up my alley. I also like a lemonade-vodka-mint mix I know as a Bootlegger, but Tattersall's Watermelon Bootlegger was a bit too odd for me with the melon melange.
Finally, my friend adored the blueberry basil Collins with Tattersall's vodka and lemon. You either love basil or think it tastes like soap, if you want to know where I fall. The appeal of RTDs is no need for mixing the drink, no extra full bottles of various liquors to purchase and transport, and easy-to-recycle cans. Tattersall hits all three with these canned cocktails, and features their high-quality spirits to boot. $14.99 per four-pack; tattersalldistilling.com
Village Naturals Therapy Body Soaks
Another Minnesota company, Eden Prairie's Village Naturals Therapy, offers body-care products I'll use all year long as soaks in the bathtub. The company, which is associated with the iconic pink Mr. Bubble soaps, makes a variety of bath salts aimed at easing joint and muscle pain with foaming body salts. I've sampled the Join Health salt with magnesium and Epsom salt, as well as the Chronic Pain and Fatigue version with arnica and Epsom salt. Both seemed to soothe me if not immediately cure my aches and pains, offering a pleasant odor and salt that quickly dissolves. Sprinkle some salt in your bathwater for a foamy reaction. With essential oils, natural ingredients like blueberry and ginger, and flax seed oil, if you're looking for an alternative to medication for joint pain and arthritis, these soaks are worth a try to find some relief. $6.99 per 36-ounce bag; thevillagecompany.com
Facebook Comments