Roses are red, violets are blue; here are some V-Day gifts for you. With the help of our sister publication Midwest Home, we present some colorful gift ideas for this Valentine's Day and beyond.
Give someone you love one of these little luxuries this Valentine's Day. Consider pairing the McKenna leather jewelry cases with a piece from an upcoming trunk show, or filling up the unicorn jar with your partner's favorite treats.
Start your loved one's Valentine's Day with doughnuts made by you. For the second phase of your plan, rosé and Corkcicle stemless Champagne flutes are perfect for a surprise romantic picnic, indoors or outdoors.
Sometimes "I love you" can take the form of a homemade meal, and these creative cookware options will have you mixing in style. Another option? Bundle some of these items with a cooking class through organizations like Cooks of Crocus Hill or your local community education.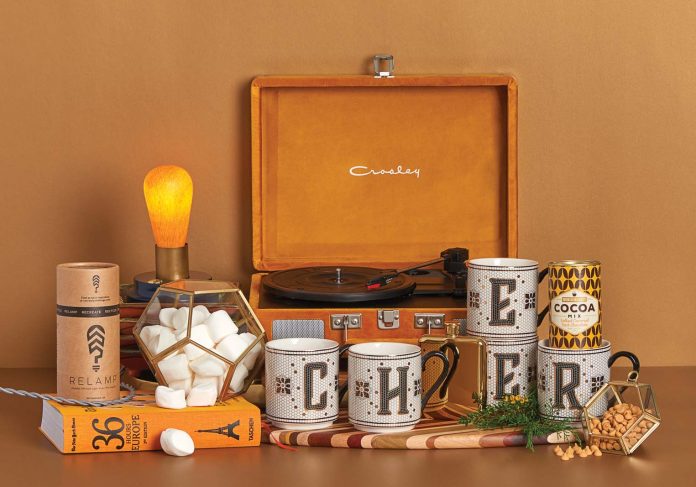 These cozy comforts match the warmth of a special relationship. Have a Netflix date at home complete with indoor s'mores and hot chocolate, or go a little more romantic by slow dancing to your special song played on the bluetooth record player. If you want to be really extra, well, there is a book all about traveling Europe here…
Finds was originally written by Midwest Home editors Katelyn Bloomquist (see her Minnesota Monthly pieces here and here) and Anna Bjorlin (see her Minnesota Monthy pieces here).
Facebook Comments