Our skin—the largest organ in the body—insulates us, protects us, and allows us to feel pressure, heat, and cold. Like a thermostat, it regulates our temperature; and like a sponge, it absorbs products. It can also be a good reflection of the overall health of the body (are we getting enough sleep? Using sunscreen? Cleansing as often as we should?). Dermatologists and aestheticians can help you determine what it is you need to keep your skin looking healthy for as long as possible—whether you're 18 or 88.
Charles E. Crutchfield III, M.D., Clinical Professor of Dermatology at University of Minnesota Medical School and Medical Director at Crutchfield Dermatology
What are the basic principles of good skin care?
The four principles of good skin care include the following: 
1) Gentle cleansing with a non-detergent cleanser like Vanicream Cleansing Bar, Cetaphil, or Dove Unscented Cleansing Bar. (Everyone's skin chemistry is different, so experiment until you find a product that works best for your skin type.)
2) Hydration: The key to keeping your skin moist is to apply an emollient moisturizing lotion after bathing. Gently pat your skin dry with a cotton towel and immediately apply a lotion. This does two things: It creates a protective barrier and seals in moisture. It also adds additional moisturizer lotions to generate an increased production of the body's natural hyaluronic acid.
3) Protection: (this includes broad-spectrum sunscreens and protective clothing)  
4) Correction: (this includes anything from alpha hydroxy acids to fillers to Botox). *The most important thing you can do for your skin is to protect it from the sun and keep it gently hydrated. 
How important is sun protection when it comes to your skin?
It's vitally important. In fact, a suntan indicates that your DNA has been damaged, and you are at a higher risk for developing multiple skin cancers later in life. I recommend a broad-based sunscreen applied 30 minutes before going out into the sun and then reapplied every hour. I use this in combination with sun protective clothing.   
How does a consumer know they're seeing a qualified professional? 
When you're considering any type of aesthetic medical treatment, make sure that you receive an evaluation from a physician who is a member of the Doctors for the Practice of Safe and Ethical Aesthetic Medicine: safeandethicaldoctors.org.
Jane Lisko, M.D., Associated Skin Care Specialists
Clinic locations in Fridley, Coon Rapids, Eden Prairie, and Maple Grove
associatedskincare.com 
What advice do you have for women on how best to care for their skin? 
I really try to emphasize preventive therapies. There are so many options today, it can be overwhelming, which is why I aim to keep regimens simple (increasing the likelihood of follow-through). To begin, a gentle non-soap cleanser for washing the face in the morning and evening is a must. I like to use a Clarisonic with the cleanser.  For the morning regimen, most women are familiar with—and in the habit of—using a moisturizer with sunscreen. The big news is that we can augment the power of our sunscreen by 8 to 10 times when we also apply a vitamin C antioxidant. I like SkinCeuticals C+E Ferulic acid. A few drops of the vitamin C under our sunscreen once per day decreases the UV burden on our skin and may even help to lessen brown spots from prior damage. Most women then apply makeup over sunscreen. Here again is an opportunity. Choose makeup products with sunscreen in them.  Layering the sunscreen in this manner gives greater protection. At night, always, always, always wash your face before bed. I also recommend using a vitamin A retinoid—either generic or branded—along with a richer moisturizing cream. This whole simple routine really applies to everyone as a foundation. The regimen can then be further developed to treat other skin care concerns (e.g. dry skin, acne, sun spots).
As a Mohs surgeon dedicated to the treatment and prevention of skin cancer, what can you tell us about sun exposure? 
Sun exposure is the leading cause of skin cancer, and this includes indoor tanning, too. While genetics and skin type also play a role, it is the chronic sun exposure over the years that leads to the development of skin cancer. Skin cancer is at epidemic proportions in the United States. Therefore, sun protection is tantamount in decreasing the number of skin cancers in our country. In discussing sun protection with my patients, I always begin by saying that sun protection does not mean never going in the sun, it simply means living in the sun smarter.  Applying sunscreen and Vitamin C is a great start.  We must remember to re-apply the sunscreen, too.  I suggest setting an alarm on a cell phone for every 90-120 minutes as a reminder.  Wearing hats and sun protective clothing is another easy and practical option.  Wear your sunglasses, too, as we want to protect our eyes from cataracts.  Finally, try to plan activities early in the day or later in the afternoon when the sun is not at full strength.
Tina Shaffer, M.D., Dermatology Consultants
Clinic locations in Eagan, Vadnais Heights, St. Paul and Woodbury
dermatologyconsultants.com
Are there any skincare products you highly recommend? 
Look for products containing niacinamide. Topically this B3 vitamin packs a powerful anti-inflammatory punch and is especially helpful for patients battling acne, facial redness, and hyperpigmentation. High purity niacinamide can be found in Elta MD UV Clear Broad-Spectrum SPF 46 sunscreen and in SkinCeuticals Metacell Renewal B3. 
On the nutraceutical front, real science supports taking niacinamide orally 500 mg twice a day to help reduce the formation of squamous cell and basal cell cancers of the skin. This supplement is easy to find for around $10 per month. 
How crucial is collagen as we age? How can a woman boost the collagen in her skin?
Collagen is critical for skin support. There are several ways to preserve and boost your collagen production, starting with sunscreen! Ultraviolet radiation from the sun breaks down your collagen. Get your Vitamin D from a bottle and wear your sunscreen of at least SPF 30 every single day on sun-exposed skin. 
The second thing you can do is apply retinol every night (as long as you are not pregnant or nursing). Retinol enhances collagen production and can be found in many OTC products. My favorite is SkinMedica retinol complex 0.25 percent cream which is gentle enough to use every night, but powerful enough to improve fine lines and wrinkles.
After that, see a board-certified dermatologist trained in laser resurfacing. These high-powered resurfacing lasers use specific wavelengths of light to penetrate deep into your skin where your collagen lives. Your skin will glow and you will have more collagen and healthier skin after each treatment. The Fraxel DUAL is my favorite laser resurfacing device. It is like a magic wand for your skin! 
And last but not least, consider topical products containing growth factors that also support collagen production, like NeoCutis Bio Restorative Serum or LifeLine Daily Defense Complex.
In your opinion, what's the key for the healthiest, most beautiful skin? 
Prejuvenation is key. This means taking care of your body's largest organ at an early age, following a good skin care regimen (at minimum, a topical antioxidant, daily sunscreen, and nightly retinol), and seeing a cosmetically-inclined board-certified dermatologist for a complete treatment plan, which might include Botox (to prevent the formation of lines caused by frowning and squinting), strategically placed fillers (to keep your skin from sagging), laser resurfacing for a golden glow, or period skin tightening with Ulthera to prevent the dreaded turkey neck.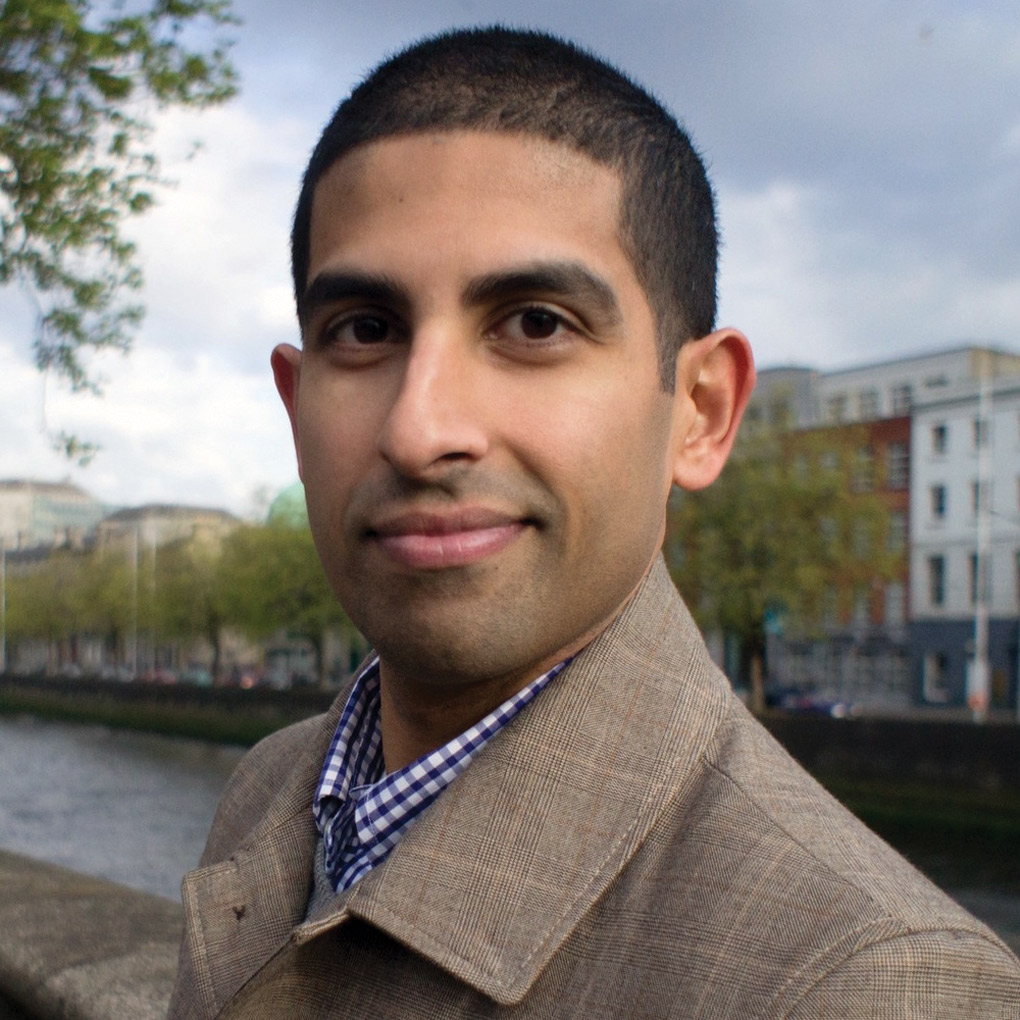 Neil A. Shah, M.D., FAAD, Founder and medical director of Clarus Dermatology, Adjunt clinical assistant professor, University of Minnesota
What are some common skincare tips?
One of the greatest myths of skincare is that the skin needs to be regularly cleansed. The skin has evolved ways to protect itself. Those mechanisms are disrupted when anything other than water is applied to the skin on a regular basis. This includes use of soaps, cleansers, toners, and scrubs. As a rule of thumb, a cleanser is never necessary for the face unless makeup is being removed. In those cases, only a gentle, non-medicated cleanser (such as Neutrogena Ultra Gentle Hydrating Cleanser or Cetaphil) should be used no more than once per day.  I invite my patients to take the "two-week no-soap challenge," where nothing but plain water is used on the face for two weeks. In nearly all cases the skin feels better, is visibly less inflamed, and appears more healthy after only two weeks. Patients also save a ton of time and money by going this route.
Second, moisturize, moisturize, moisturize. A bland, unscented moisturizer should be applied to the face at least once daily. Another myth is that you need specific moisturizers for specific body parts. This is untrue. Nearly all mass-marketed lotions are tested to be noncomedogenic, meaning they won't clog pores and cause acne bumps. A general body lotion like Vanicream, Aveeno, Curel, Lubriderm or Eucerin can be applied to the face without any issues. If a patient prefers a lighter lotion for the face, then we recommend Vanicream Lite. Another myth is that there's more to be gained by spending more money on a moisturizer. Save the money for something that works, like prescription tretinoin or Botox injections, and use a less expensive moisturizer instead.
What do you recommend for a skincare regimen at night? 
If wearing makeup: cleanse using a non-soap cleanser using only your hands (no Clairsonics/buffs/brushes/loofahs), rinse well with cool tap water, pat dry with a soft cotton towel, apply a moisturizer and go to bed.
If not wearing makeup: go to bed.
What's the most effective way for a woman to treat her eyes, where the skin is thinner, more dry, and more sensitive?
In order to minimize irritation, she could consider using Albolene to remove makeup instead of a soap-based cleanser. For patients with very sensitive eyelid skin I recommend a nightly application of a thin coat of Vaseline or Aquaphor to the upper and lower eyelids. This will help protect and heal the eyelid skin overnight.
Kathryn Mayer, Spalon Montage senior medical aesthetician (special training required)
Locations in Edina, Woodbury, and Chanhassen
spalon.com  
What is collagen? Why is it important?
Collagen is the support structure to the skin. Vitamin C, retinols, treatment facials and medical procedures all help boost collagen production. I use the analogy that collagen is like the springs to our mattress. If the springs start to weaken, then we no longer have full support. If our collagen weakens, the dermis can't effectively support the epidermis. If that becomes compromised due to age, stress, or prolonged sun exposure, we need to stimulate the sluggish cells to produce more collagen with either home care products that contain antioxidants or retinoids such as retinols, Tretinoin, or a newer medical procedure, such as SkinPen (aka collage induction therapy, or microneedling). This is a medical procedure that stimulates and promotes healthy collagen production. First the skin is numbed. The tool is essentially like a tattoo gun without ink. When the pen is placed on the face, 12 stainless steel needles create thousands of microscopic incisions. This controlled injury stimulates new collagen growth from the sluggish cells, remodeling the tissue as it heals from the bottom up rather than the top down, popping up the floor of a scar or wrinkle—you get a boost of collagen to heal the wound and thicken the skin. It doesn't matter how long you've had acne scarring or wrinkles, this can help. In most cases, you'll see a drastic improvement. However, it takes time—it doesn't happen overnight.
As far as wrinkles and aging, SkinPen could be an ongoing treatment. We want to continue to stimulate collagen in the body because it stops producing naturally after 25-30 years of age, this is why we age.  Therefore, you could  treat 3-6 times, take a break, treat monthly, it all depends on the outcome you want. After a 45-minute  SP treatment, your skin continues to model healthy collagen for up to six months.  This is the least risky treatment, with as little as 24 hours of recovery. It looks like a slight sunburn, with mild redness that goes away quite quickly. It's ideal for people who don't want to request time off from work.
What do you recommend for a skincare regimen at night? 
Definitely cleanse, tone, and moisturize the skin (the basic of all basics). It's like eating three square meals a day. If we don't eat three square meals a day, our body won't function optimally. I think of cleansing, toning, and moisturizing like this—a way to "feed" our cells. If we just feed our body once a day, it won't work as hard for us.
Another important thing to do at night—make sure you get the makeup off your face. It absorbs oil and toxins throughout the day. Sleeping in your makeup can be detrimental to your skin in the long run because your makeup forms a barrier over the surface of your skin, locking in irritants and locking out moisturizers.
I highly recommend that people 30 and over also introduce vitamin C, a topical antioxidant to protect the skin, and a retinol which will help to turn over dull, dehydrated cells and stimulate new collagen production. As long as we understand how the skin functions, we can keep it stimulated to function at an optimal level.  
Facebook Comments