photos courtesy bonterra organic vineyards
Bonterra Organic Vineyards has developed a rich history as a producer of organically and biodynamically farmed wines from Mendocino, California. The winery has also become a fan favorite at Minnesota Monthly's Food & Wine Experience, where you can sample a wide selection of its wines at Target Field on March 2-3. We checked in with winemaker Jeff Cichocki to get caught up on what's new with Bonterra.
MNMO: Bonterra prides itself on its organic and biodynamic farming practices. Are there any new approaches or innovations you have implemented recently?
JC: As a leader in organic grape growing, we're engaging a network of like-minded farmers, helping those who aim to transition their vineyards from conventional to organic cultivation to do so. In our estate vineyards in Mendocino County, biodiversity is at the heart of our farming practices. That's why, in keeping with our biodynamic approach of forging natural partnerships, we recently welcomed three cows—including one with a calf on the way—at McNab Ranch. By contributing additional fertility to our compost, the cows will enhance the biodiversity in our vineyards, allowing us to boost vitality from within this self-sustaining site.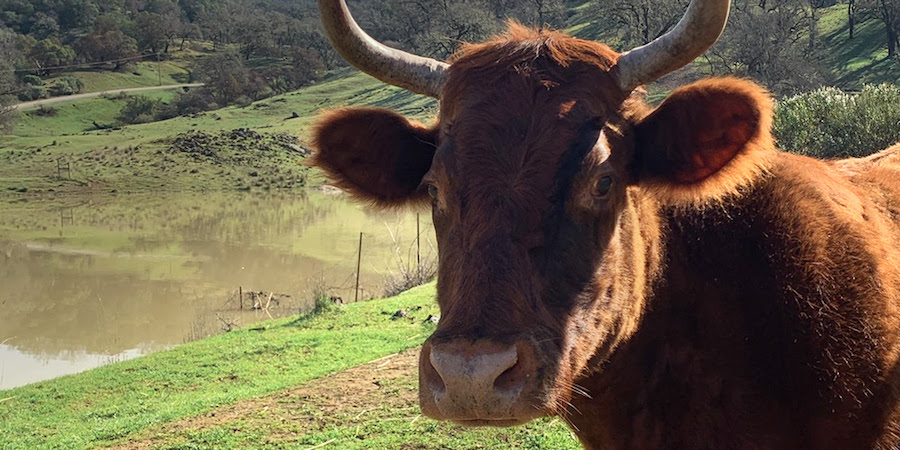 With over 30 years in the industry, how do you stay fresh with consumers?
This is an exciting time at Bonterra. We've recently introduced several new offerings that build on our heritage in organics, while signaling the next chapter of our journey. Our Young Red is a fresh, vibrant, and light-bodied wine meant to be enjoyed chilled. Equinox Red is a rich red blend that pays homage to nature's natural balance between the spring and fall equinoxes.
Congratulations on Bonterra's TV debut in the new Amazon Prime series, "It Starts with Wine"! What can viewers learn about Bonterra by tuning in?
We are thrilled to be a part of this engaging new series on Amazon Prime. Viewers can learn a little more about the people behind our wines, including Bonterra Vineyard director Joseph Brinkley and founding winemaker Bob Blue. The California episode takes viewers behind the scenes at our estate vineyards in Mendocino County to showcase how biodynamic farming practices work in concert with the cycles of nature to enhance our soils and, ultimately, the quality of our wine. It's also a lot of fun to watch!
We are excited to have Bonterra joining us for the 25th annual Food & Wine Experience! How can attendees learn more about Bonterra at the event and which wines will you be pouring this year?
We are also excited to be back at the Food & Wine Experience this year. We'll have a table in the main tasting area, pouring Bonterra Organic Vineyards Rosé, Sauvignon Blanc, Chardonnay, Pinot Noir, Merlot, and Cabernet Sauvignon, as well as our new offerings, Young Red and Equinox Red. I'm hosting a seminar on Sunday at noon called Bees, Sheep, and Cows: Biodiversity in Bonterra Wines, where we'll discuss how the biodiversity of our organic and biodynamically farmed vineyards creates purity of flavor in the glass. I look forward to sharing our wines with the attendees.
Where else can people find your wine in Minnesota?
Bonterra wines are available throughout Minnesota at large retailers, including Trader Joe's, Sam's Club, and Costco, as well as a variety of supermarkets, wine shops, and restaurants.
Any other news you'd like to share?
We are very pleased to share news of our latest endeavor, The Elysian Collection, a new brand from Bonterra Organic Vineyards offering elevated wines from select blocks of organically grown fruit. "Elysian" refers to pastoral locations where animals, including sheep and other life forms, create a vital network of biodiversity that enhances soil and grape quality. We've been farming organically for more than 30 years, and we will continue to innovate in the coming years with new offerings made from organic grapes. Partnering with our network of farm partners throughout California, we also look forward to remaining instrumental in growing organic vineyard acreage in the U.S.
Facebook Comments