PHOTOS COURTESY OF TRIA RESTAURANT
A love of cooking started early for Jason Cole, Executive Chef at award-winning Tria Restaurant in Oakdale, Minnesota. He grew up in a small town in western Wisconsin and started cooking at a local restaurant when he was just 15 years old. With this experience under his hat, he attended Le Cordon Bleu culinary school in the Twin Cities, graduated at the top of his class in 2001, and then landed an externship at James Beard award-winner Susan Spicer's restaurant, Bayona, in New Orleans.
Cole felt attending culinary school gave him an advantage when he entered the field, but it is up to the person's drive and dedication to move forward—and to embrace learning from those who share the kitchen. "I have worked with some very talented chefs during my career; you pick up something from all of them," says Cole. "The key is to learn proper technique, develop your palate and see as much food as you can. Your own cooking style develops from this process."
Prior to his role with Tria, his own cooking style and expertise was put to good use as a senior regional chef with Landry's, a national multi-brand dining, hospitality, entertainment and gaming corporation. With the company's Mitchell's Fish Market he covered the region from New Jersey to Florida to Wisconsin and everywhere in between. But after traveling for work, he wanted to keep his roots planted closer to home and joined Tria Restaurant this past summer. Cole's plans for this popular dining spot known for its fresh regional American menu include lending his take on current food trends. "People want colorful food, vibrant flavors and new exciting ingredients—we are focused on delivering that," he says.
While he has learned a lot alongside acclaimed chefs through the years, one of the best pieces of advice he received is pretty simple, he says: "Start with the best fresh products you have available, use great technique, season your food and the rest falls into place."
Home cooks can put that advice into practice with Tria's recipe for comforting Wild Rice Meatloaf, which Cole shares below. To start with a great product for the recipe, try Laura's 92% Lean Beef. Cattle are raised on a vegetarian diet of natural grasses and grains and no additives, fillers, or artificial ingredients are ever used in the beef. His tip on technique: "Don't overmix the beef," says Cole, "this will keep it lighter." The wild rice in the recipe brings a touch of Minnesota to the dish and keeps the meatloaf from becoming too dense while adding a nutty, roasted flavor, he adds. For a finishing touch, he says, "In the restaurant we use demi-glace, which makes the sauce very rich. For the home cook, a good family-style mushroom gravy works as well." He likes serving the meatloaf with garlic chive mashed potatoes, roasted Brussels sprouts and a French baguette.
Some of Cole's other favorite uses for ground beef are hamburgers on the grill—of course—and meatballs, tacos and stuffed peppers top the list. Plus, comforting recipes are often at the center of great food memories. "When I was growing up, my mom made a hamburger casserole with ground beef, canned tomatoes, green beans and topped it with whipped white potato. She tossed it in the oven and brûléed the top for some color and a bit of crunch," says Cole. "It was fantastic and I find myself wanting that dish from time to time."
Look for Laura's 92% Lean Beef now available online, at Target and other select local grocery stores. A store locator is available here.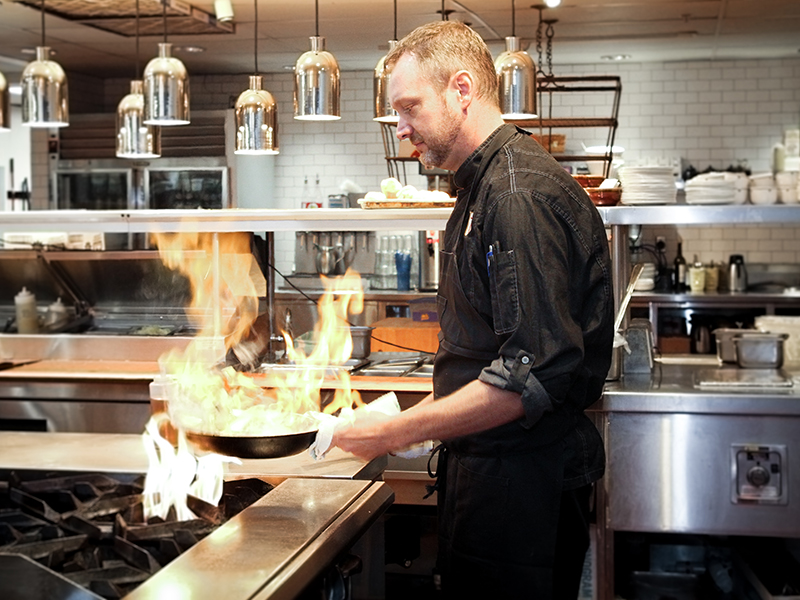 Wild Rice Meatloaf
Makes 6 Servings • Recipe by Executive Chef Jason Cole, Tria Restaurant
2½ pounds Laura's 92% Lean Beef
1 cup wild rice, cooked until soft and drained
½ cup chopped yellow onion
1 tablespoon peeled and chopped garlic
¾ cup shredded mozzarella
4 large eggs
1 teaspoon dried rosemary
2 tablespoons kosher salt, divided
1 teaspoon ground black pepper
2 teaspoons Worcestershire sauce
1. Prepare the wild rice: Heat 6 cups water and 1 tablespoon salt in a medium pot until simmering, add wild rice and cook until soft and rice begins to pop, about 25 minutes. Drain and cool.
2. Preheat oven to 325°F.
3. Combine the cooled wild rice, onion, garlic, mozzarella, eggs, rosemary, remaining 1 tablespoon salt, pepper and Worcestershire sauce in a large mixing bowl. Mix thoroughly to combine.
4. Add the beef and thoroughly mix.
5. Line a loaf pan with parchment paper and coat the paper with cooking spray.
6. Form the meat mixture into a loaf in the pan and place in the preheated oven. Bake for 1 hour or until the internal temp reaches 165°F.
7. While the meatloaf is cooking prepare the Wild Mushroom Demi-glace (see recipe below).
8. When meatloaf is done, remove from oven and let rest for 10 minutes. Pull from the pan and slice and serve.
9. Serve with Wild Mushroom Demi-glace (recipe below) or beef gravy.
Wild Mushroom Demi-glace
Makes 6 servings • Recipe by Executive Chef Jason Cole, Tria Restaurant
¼ cup olive oil
2 shallots, peeled and diced very small
2 cups wild mushrooms (shiitake, cremini and oyster)
2 ounces ruby port wine
2 teaspoons fresh thyme leaves
16 ounces (2 cups) beef demi-glace (see Cook's Note)
2 tablespoons unsalted butter
salt and pepper, to taste
1. Add olive oil to a large skillet and sauté the shallots and wild mushrooms over medium heat until softened, about 3 to 4 minutes.
2. Deglaze the pan with ruby port. Add the thyme and simmer for 3 minutes.
3. Add prepared demi-glace to the pan and simmer for 15 minutes.
4. Remove from heat. Add butter and stir. Season with salt and pepper to taste.
Cook's Note: Find ready-made beef demi-glace in specialty stores and some grocery stores or order online. Any family-style mushroom beef gravy can serve as a substitute for the Wild Mushroom Demi-glace.
This post is sponsored by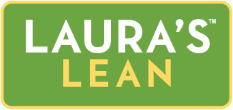 Facebook Comments