Cradled by the Mississippi River on one side and 500-foot-tall bluffs on the other, Winona is an astonishingly beautiful, unexpectedly cosmopolitan city that is as legendary for outdoor recreation as it is for its arts scene. For outdoor enthusiasts, it is surrounded by some 20,000 acres of public lands that provide endless hiking, biking, climbing, birding and paddling trails.
Arts lovers by the thousands trek to Winona to take in its national Shakespeare festival, international classical music performances, world-class art displays and deep roster of festivals and live music events throughout the year. An exploding foodie and craft cocktail scene have helped it become one perfect little city in the Southeastern corner of the state.
Scroll through the gallery below to find ideas for the perfect itinerary in Winona.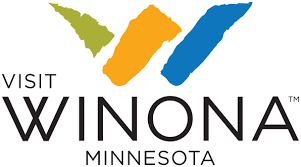 VisitWinona.com
924 Huff Street Winona, MN 55987
(507) 452-2278