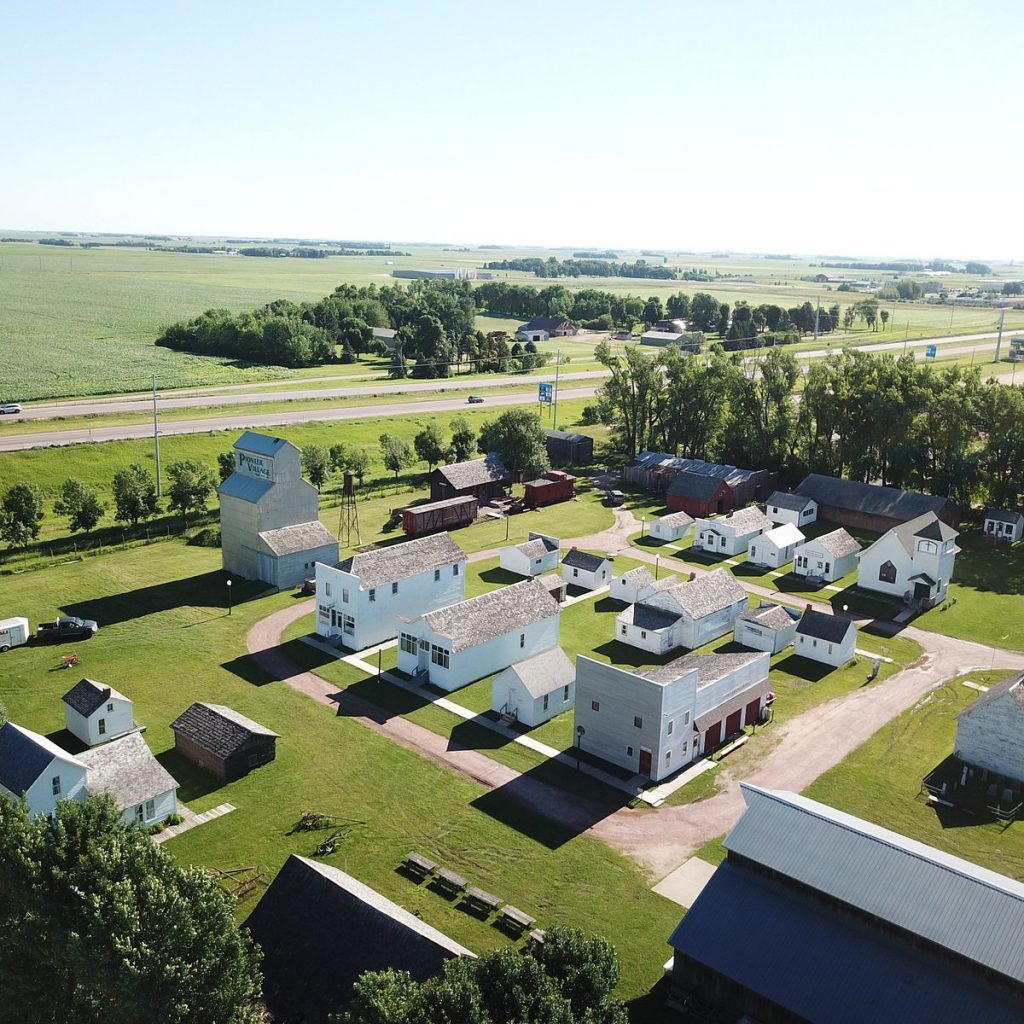 Quaint lighting, comfortable benches, and decorative columns give ambiance for the wide variety of unique shops and restaurants found downtown. You can also find everything from nationally known retail stores, hotels, eating establishments, furniture, gifts, jewelry, auto sales, financial institutions, convenience stores, farm implements, beauty supplies and service, and much more on Oxford Street, North Humiston, and Ryan's Road in Worthington.
Lake Okabena is situated in the center of Worthington with 10 different lakeside parks to enjoy. Each offers different updated amenities such as restrooms, picnic/shelter area, playground equipment, sand volleyball courts, basketball courts, boat launches, and more.  The splash pad is ideal for small children or those with disabilities. The Beach Nook is newly renovated and open noon to 9 p.m. daily. They offer canoe, paddle board and kayak rentals. Food and beverages are also available from this beach front amenity.  Showers and restrooms are open to the public. There are also over 7.5 miles of bike paths around Worthington for you to enjoy.
Don't miss the outstanding collection of classic cars and automotive memorabilia at Spomer Classics. Pristine porcelain and neon signs and clocks spanning several decades will take you back in time as you see the history of the automotive industry on display. This amazing collection contains over 1,000 items, including more than 200 glowing neon signs, as well as rare automobiles and fascinating artifacts.
Newly opened in 2019, Forbidden Barrel Brewing Co. is nestled in downtown Worthington. The only micro-brewery in the area, they offer MN Craft Beer, Wines, & Whiskey. Non-alcoholic drinks, pizza, nachos, and daily food specials are also on the menu. Trivia night, live entertainment and other events take place throughout the year. The name and logo are derived from an 1872 story about East Coast settlers who didn't abide by Worthington's temperance movement. During a Fourth of July celebration, Prof. Ransom Humiston, Worthington's founder, learned there was a keg of beer in the Worthington House Hotel. So he seized it, dragged it outside and destroyed it with an axe.
Stately surroundings set the stage for a super game. Nestled in the southwest corner of the state, statuesque trees and an established course provide the backdrop for enjoying an afternoon of challenging golf at Great Life Golf & Fitness in historical Worthington, Minnesota. Established in 1919, this 18-hole, par 71 golf course provides 6,274 yards of play from the longest tees and features beautiful fairways and greens, trees, and sand to test your game.
Step back in time and into Minnesota's largest historic village.  On your self-guided tour of our 30-plus buildings, you will experience the trials and tribulations of America's westward expansion into the prairie. From our historic farm site to our extraordinary rail depot, our exhibits represent the industries that built America. Along the way, you will find unique collections and artifacts, including our celebrated iron long, blacksmith shop, and saloon.  Come experience Pioneer Village!