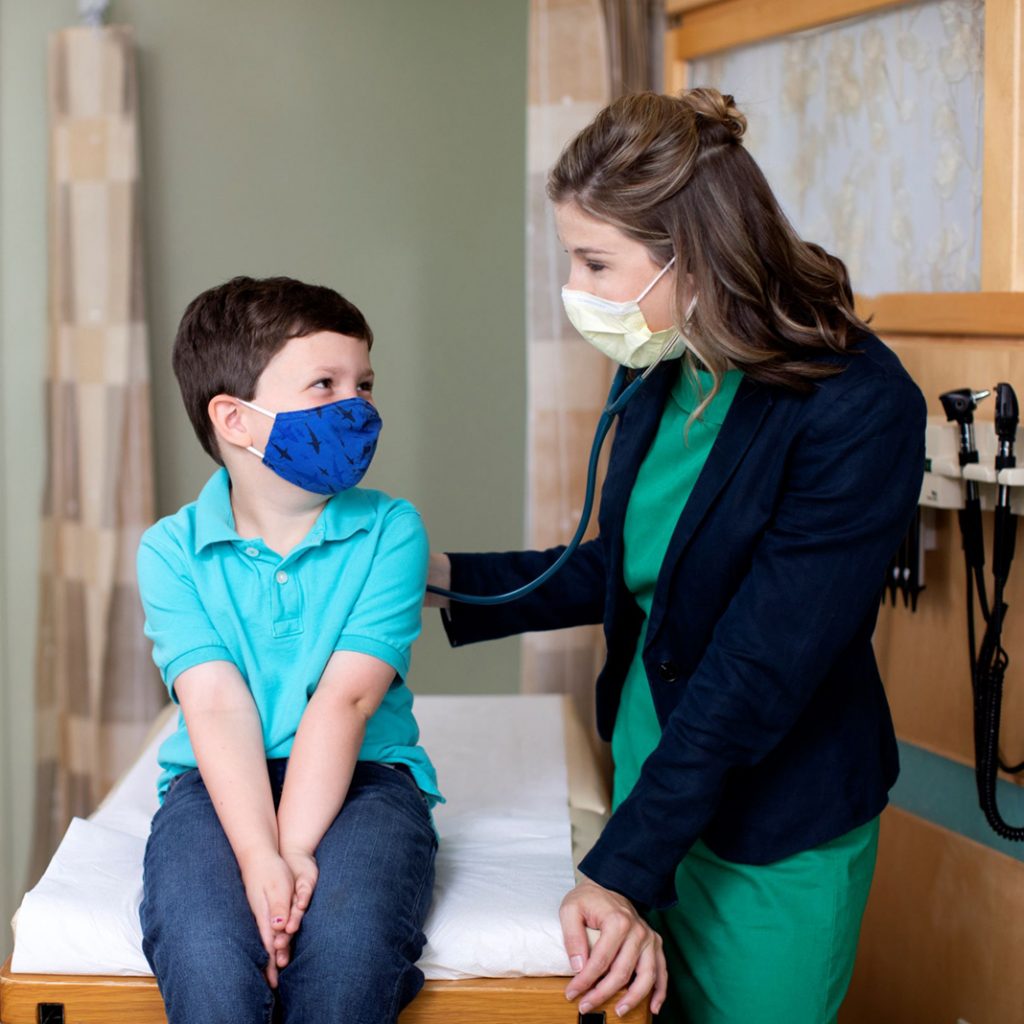 Big expertise for even the littlest patients.
Mayo Clinic quality is available to all patients. The pediatric experts at Mayo Clinic Children's Center offer excellence in clinical care, advanced research and innovation, and a passion for children in a child and family-friendly atmosphere.
Kids deserve world-class care, too.
Mayo Clinic Children's Center cares for children with a wide variety of diagnoses, from the common to the rare and complex. This is where the diagnostic, clinical, and research expertise of Mayo Clinic is leveraged for children. For example, cancer therapies usually go through clinical trials with adult patients before they are available for children. But through a close, integrated relationship with our adult practice, we bring the latest diagnostic and treatment innovations to the pediatric population. Mayo Clinic Children's Center also has world-renowned surgical subspecialties and a fertility preservation program, offers access to treatments like CAR T-cell therapy and bone marrow transplantation, and is the only proton beam facility in Minnesota and many surrounding states.
We are on your team.
Having a multidisciplinary team participating in the care of your child means that rather than a single doctor deciding the course of care, you work with a collaborative and coordinated team of experts across various specialties. Team members communicate closely with each other, and with your family, to develop a comprehensive diagnostic and treatment plan for your child's unique circumstances. For a child with cancer, these specialties could include pediatric experts from oncology, hematology, imaging, radiation oncology, surgery, anesthesiology, neurology, cardiology, GI, urology, fertility preservation, rehabilitation, genetics, child life, palliative care, social work, and nutrition. This teambased approach is followed across our pediatric specialties—it is more efficient, and more focused on the needs of the patient. Which is how it should be.
The best is closer than you might think.
U.S. News & World Report ranked Mayo Clinic Children's Center the #1 children's hospital in the five-state region of Iowa, Minnesota, North Dakota, South Dakota, and Wisconsin. Cutting-edge technology, specialized pediatric expertise, efficient evaluations, and coordinated multispecialty teams are all just a short drive from the Twin Cities. With inpatient and outpatient care for children of any age, Mayo Clinic Children's Center is focused on meeting the needs of our pediatric patients with excellence and compassion.