Looking for something fresh, local, and fun to watch on TV? Then you'll want to tune in to Twin Cities Live weekdays from 3:00-4:30 p.m. on KSTP. Each day, the show focuses on the people and places that make the Twin Cities unique. The on-air segments are varied and diverse to include local business entrepreneurs, chefs and restaurant owners, fashion and trend experts, nutrition and fitness professionals, gardening whizzes, musical guests, and tons of deals, discounts, and bargains.
Twin Cities Live is co-hosted by Minnesota native, Elizabeth Ries, who shares quite a bit of her personal life on Twin Cities Live with viewers. She's a city gal who has a passion for cooking and growing local, sustainable food. She raises chickens in the city and prefers vegetable gardens to manicured lawns. (That is, of course, when it's not covered with snow.) During her time hosting the show, she even met and married her husband, Jay. She gave birth to their daughter, Bernadette (Bernie), in January 2015 and welcomed their son, Franklin, in July 2017. They are excited to welcome baby No. 3 this fall!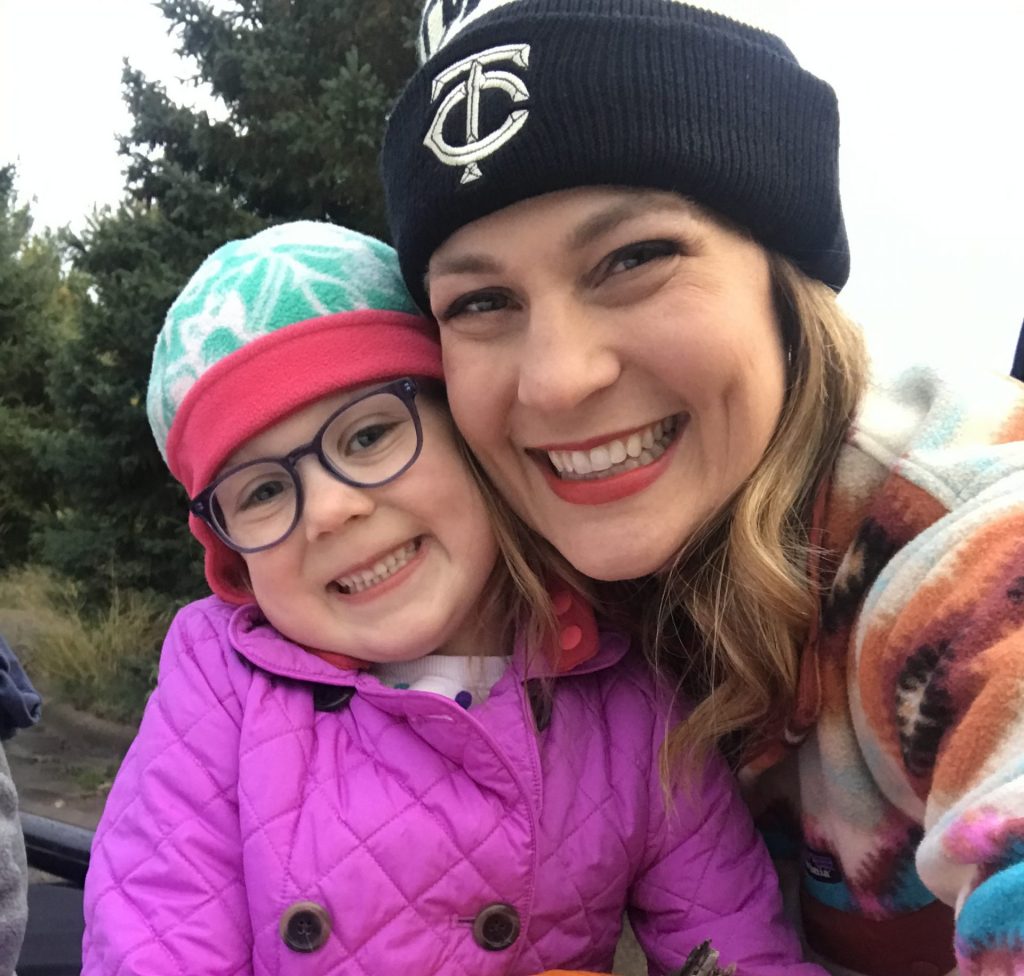 Twin Cities Live is all about food, fashion, and fun. There is always something cooking on the show, and new foods and recipes are a daily focus. The most popular recipe prepared on the show is Bernie's favorite carbonara. Fresh eggs from the backyard coop, a splash of bacon fat, and some heavy cream are the secret to this delicious dish. You can check out this fan-favorite recipe here.
Elizabeth was born in Cambridge but grew up in Apple Valley, graduating from Apple Valley High School in 1999. After interning at KMSP in Eden Prairie and WMTV in Madison, Elizabeth received her B.A. in journalism and political science from the University of Wisconsin – Madison. She immediately jumped into TV news, anchoring the morning newscast at KDLH in Duluth and later anchoring and reporting at WBAY in Green Bay, Wisconsin. Before making the move to Twin Cities Live, she was reporting for 5 Eyewitness News. Elizabeth is proud to be from this community and loves to showcase what makes the Twin Cities so special every day on TV. If you have a story idea or comment for Elizabeth, you can email her at eries@kstp.com or connect with her on Instagram or Facebook.
Facebook Comments