Looking for something fresh, local, and fun to watch on TV? Steve Patterson, one half of the Twin Cities Live team with co-host Elizabeth Ries, brings Minnesotans inspiring stories about the people and places that make the Twin Cities unique, every day from 3-4:30 p.m. on KSTP. The pair's on-air segments are varied and diverse to include local business entrepreneurs, chefs and restaurant owners, fashion and trend experts, nutrition and fitness professionals, gardening whizzes, musical guests, and tons of deals, discounts, and bargains.
Patterson originally joined 5 Eyewitness News in December of 2013 as a news reporter. He was already a member of the Hubbard family prior to coming to the Twin Cities and had worked for Hubbard Broadcasting in Los Angeles and Albuquerque, New Mexico for the company's entertainment cable news network, REELZ Channel. During his time there, Steve worked as a featured red carpet reporter and anchored the network's daily entertainment news program, as well as anchoring special events for the network.
Steve studied at Azusa Pacific University in Southern California, earning a degree in Communication Studies with an emphasis in Media Studies. During his time in college, he anchored various campus television shows. After graduation, he took a job at his alma mater working in the Undergraduate Admissions Office as an admissions counselor. By day, he helped students and their families' work through the admissions process. By night, he covered various red carpet events for an entertainment website he created. The website was purchased by REELZ. Before leaving REELZ, Steve co-created, wrote, produced, and hosted a weekly comedic show called "Who Said What?"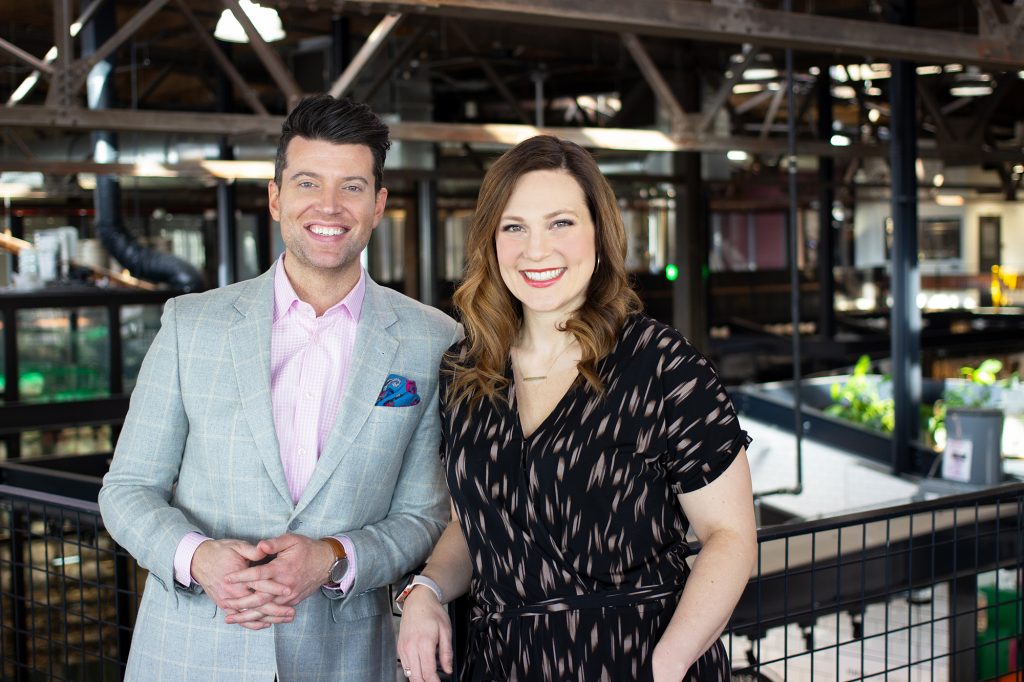 While working for 5 Eyewitness News, Steve was asked to guest-host for Twin Cities Live in February 2014. He had no idea what it would turn in to! After multiple fill-in appearances, Steve joined Twin Cities Live as a co-host, which gave him the opportunity to return to his entertainment roots. He also co-hosts a weekday radio show from 9 a.m.-noon on myTalk 107.1 called the "Donna and Steve Show," which also has a popular podcast. Steve has made over a dozen appearances on the nationally syndicated show "Live with Kelly and Ryan" and has become their go-to commentator on Minnesota's extreme weather swings.  His Instagram page has nearly 130,000 followers who enjoy his take on parenting, pictures of his hair, and his musings on parenthood as a Millennial father of four.
Steve has had family in Minnesota for years and he fell in love with the state after spending a summer here in high school. He and his wife, kids, and new puppy are grateful to finally be able to call Minnesota home. Steve is always up for trying something new, thinks there's no such thing as too much cologne, and has an infectious laugh. When he's not entertaining people on the radio and TV, he enjoys reading, grilling, and hanging out with his family.
If you have a story idea or comment for Steve, email him at spatterson@kstp.com!
Connect with Steve: Instagram, Facebook
Facebook Comments