Hippy Feet, a Minneapolis-based sock and apparel company, is taking a fresh approach to giving back. For every American-made and environmentally-friendly product it sells, employment is created for young people ages 16-24 who have been affected by homelessness.
Through a program called Pop-Up Employment, Hippy Feet creates jobs for homeless youth via their packaging, screenprinting, and embroidery operations. Hippy Feet brings these jobs directly to the young people they aim to serve. By strategically partnering with local nonprofits, the company is able to ensure that its employment efforts are happening in a safe, convenient, and familiar environment that eliminates the traditional barriers that limit homeless youth from finding consistent forms of work.
The company's goal isn't to be a forever employer for young people affected by homelessness. Its aim is to provide income, opportunity, and job training in a way that is both earned and respects human dignity. The long-term goal is to play a pivotal role in positioning young people into stable housing and transition them into full-time employment elsewhere.
Hippy Feet values transparency when it comes to its mission to employ homeless youth, which is why the packaging on every sock and apparel product comes signed by the homeless young person who is employed to package that product. Since developing the mission to employ homeless youth, Hippy Feet has provided over 1,300 hours of employment to more than 100 young people.
Not only is Hippy Feet's mission to employ homeless youth effective and unique, its products are also sustainably made and of the highest quality. The company creates the majority of its products out of recycled cotton or organic cotton yarns, significantly reducing the use of water, artificial dyes, and the overall impact the products have on the environment.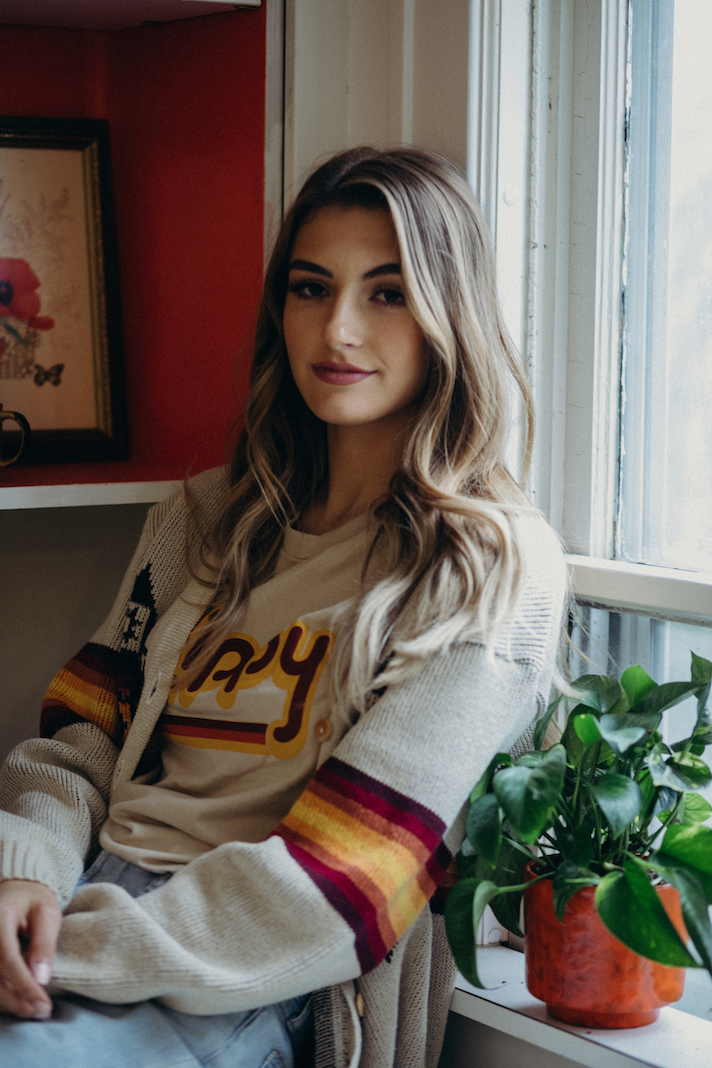 In the most recent Fall/Winter product release, Hippy Feet rolled out five variations of knit sweaters, including the Nordic Sunshine Cardigan and the Technicolor Striped Sweater, both of which are made with recycled cotton yarns and knit in New York. The Cardigan sweater even comes adorned with adorable wooden buttons and every sweater features a vegan leather patch, making these cozy sweaters a sustainable fashion statement.
It's easy to see from Hippy Feet's product selection and mission to make the world a better place, that the company draws inspiration from the '60s and '70s hippie movement. Just take a look at this pair of Groovy Chevron socks. The old school color pallet, vintage design, and impact on people in need speak directly to one of the grooviest moments throughout history. This pair of socks might even remind you of the kitchen wallpaper at your silly hippy relative's house.
To shop all of Hippy Feet's products or to support their mission to employ homeless youth, visit hippyfeet.com.
Facebook Comments