For many years, Minnesota has earned a reputation for our high-quality public and private school education, ranking at the top (or close to it) in nationwide measures. To keep up in a competitive global economy, it's more important than ever to support early childhood screenings, enrichment activities, and growth opportunities so that students can reach their full potential and find success later in life, however they define success. It's the goal of dedicated educators around the state to prepare students for college, career, and life. And it's the job of parents to make important decisions about their child's education.
Where a person attends school, whether that school is an elementary school, middle school, high school, or post-secondary school, can mean the difference between a good education and a great education. Finding a school that offers a solid academic foundation, reflects your family's values, provides the right mix of extracurricular activities, and is a good fit for your child can feel like a daunting task. High test scores don't always show what goes on in a classroom. Visit the schools. Does the classroom seem chaotic or do the kids seem focused and accountable for their actions? Do they appear to be happy? Are they respectful of the teacher/professor and other students? Does it seem like their curiosity to learn is encouraged? Learning should be fun, not a chore, and the right environment can help with this. Our School Guide presents a snapshot of some of the most highly respected schools and districts in the state.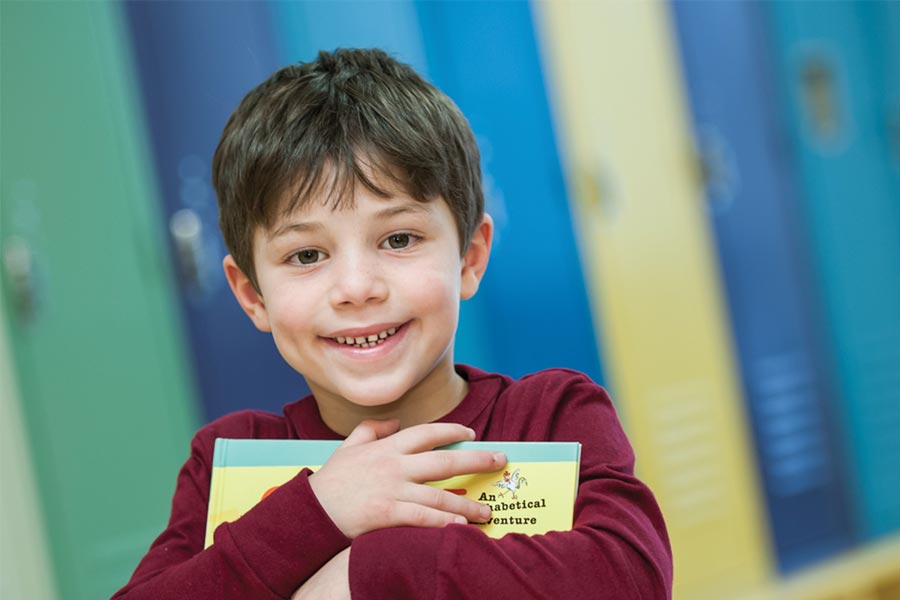 photo by Jeffrey Schmieg
---
Amos & Celia Heilicher Minneapolis Jewish Day School
2017-18 full-time tuition:
Ranges from $15,815 – $16,215, depending on grade level.
Enrollment:
205
About us:
Heilicher is an independent K-8 school
Our philosophy:
Our inquiry-based/STEAM approach delivers strong academics and Judaic and Hebrew language studies in a nurturing environment, where every student is known and appreciated. Students become critical thinkers, confident communicators, and creative, engaged community members.
Unique programs:
In addition to low student-teacher ratios, we offer an interdisciplinary, values-based curriculum with art, music, and physical education; intensive second-language learning starting in kindergarten; individualized academic enrichment and support; a focus on public speaking and leadership; hands-on community learning; and extracurriculars including robotics, athletics, and chess.
Barry Family Campus
4330 S. Cedar Lake Road, Minneapolis, MN 55416, 952-381-3500, hmjds.org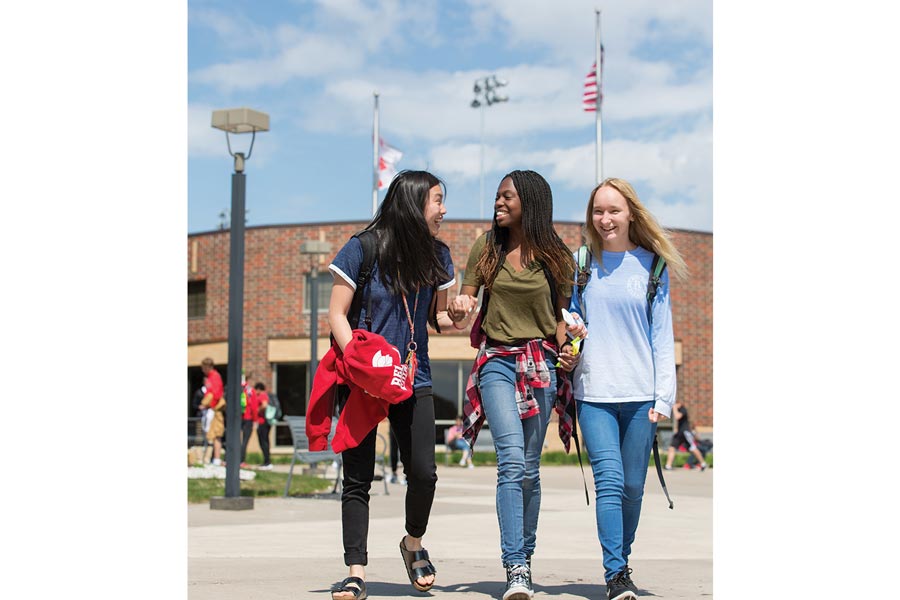 photo courtesy of BENILDE – ST. MARGARET'S SCHOOL
---
Benilde – St. Margaret's School
2017-18 full-time tuition:
Ranges from $12,340 (junior high) to $14,395 (senior high).
Enrollment:
1,135
About us:
We are a dynamic Catholic learning community for grades 7-12.  We provide students with a foundation to grow and develop into successful individuals.
Our philosophy:
We partner with parents/guardians to develop the student's highest potential in body, spirit, and mind. We offer a challenging college preparatory curriculum and a uniquely caring experience that includes faith formation, academic rigor, social responsibility, and extensive extracurricular activities. We educate servant leaders for a global society.
Unique programs:
1:1 laptop program, Engineering and Robotics program, award-winning journalism department.BSM is one of only two National Service Learning Leader Schools in the state of Minnesota, equipping young people to lead and serve.
2501 Highway 100 S., St. Louis Park, MN 55416, 952-915-4345, bsmschool.org
photo courtesy of Blake SCHOOL
---
Blake School
2017-18 full-time tuition:
Ranges from $25,340 to $30,215.
Enrollment:
1,375
About us:
We offer a rigorous education grounded in shared values – respect, love of learning, integrity, courage, and a commitment to pluralism. Blake's three campuses unite PK-12 students, representing 55 neighborhoods in the Twin Cities area.
Our edge:
We start with small classes of 15-16 students. Our academics emphasize critical thinking in literature and language arts, science, math, technology, humanities, engineering, social studies, and world languages.
Unique programs:
Visual arts, music, and theater classes are part of Blake's Lower School core curriculum, and students continue with these studies, as well as speech and debate, throughout Middle and Upper School. We offer 30 sports and are home to more than 75 athletics teams. We are also the only school in the state part of the Global Online Academy, offering students a variety of courses from around the world.
Campuses in Wayzata (Pk-5), Hopkins (Pk-8), and Minneapolis (9-12)
952-988-3420, blakeschool.org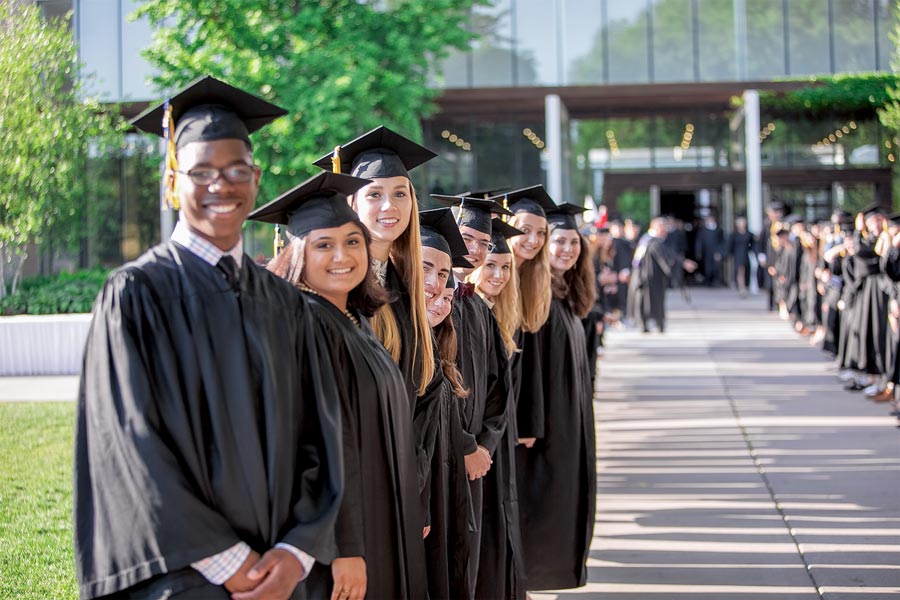 photo by Karyl Rice
---
Breck School
2017-18 full-time tuition:
Ranges from $18,385 – $29,995 (includes lunch and all fees)
Enrollment:
1150
About us:
Located on one beautiful campus in Golden Valley, Breck offers excellence in private school education for grades preschool through 12.
Our philosophy:
At Breck, we don't just foster great students. We also nurture good people. Breck students garner a strong sense of social responsibility throughout their years here.
Unique programs:
We offer a groundbreaking Chinese program; an innovative research center providing world-class support to students, faculty, and parents (The Peter Clark Center for Teaching and Learning); and an innovative center for cultivating future leaders (The Melrose Family Center for Servant Leadership). Upper School academics include challenging interdisciplinary courses and advanced research programs that allow talented students to pursue real-world inquiries.
123 Ottawa Ave. N., Golden Valley, MN 55422, 763-381-8100, breckschool.org
photo courtesy of Calvin Christian School
---
Calvin Christian School
2017-18 full-time tuition:
Ranges from $5,700 (K) to $10,350 (HS). Financial aid is available.
Enrollment:
420
About us:
We partner with parents to provide second-to-none education that meets individual student needs, so that each child can become all that God intended.
Our philosophy:
We provide quality education that is fully integrated with a biblical knowledge of God and his world, supporting Christian parents and the church in nurturing children as disciples of Christ.
Unique programs:
K-8 Learning Resource Program (addressing learning difficulties); K-5 Challenge Program (providing enrichment opportunities); Spanish beginning in first grade; 9-12 individual laptop computers; independent projects; service learning; and off-campus learning opportunities. Schedule a visit to see the Calvin Christian difference. Admission is first-come, first-served, so early application is encouraged.
Campuses in Edina and Blaine (K-8) and Fridley (9-12)
612-900-7300, calvinchristian.org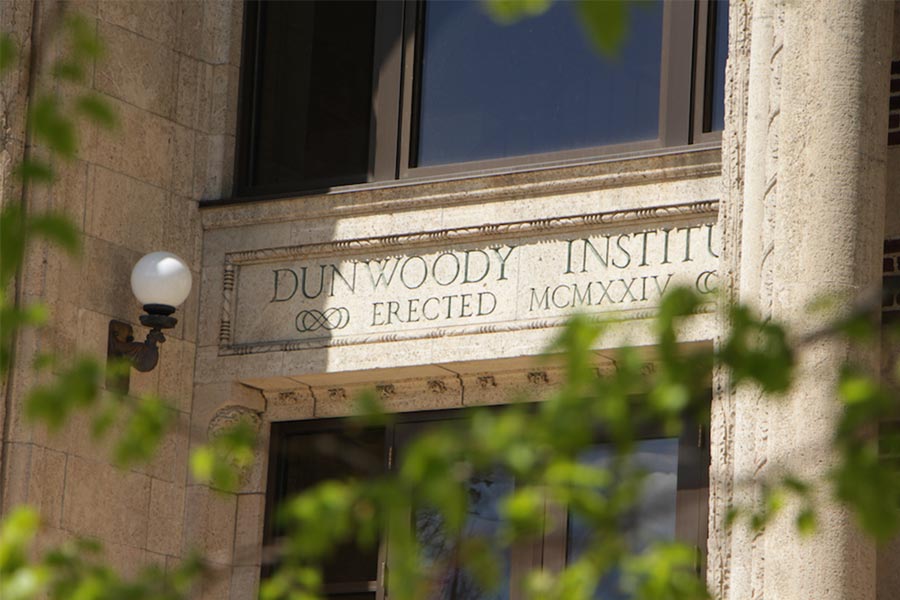 photo courtesy of Dunwoody College of Technology
---
Dunwoody College of Technology
2017-18 full-time tuition:
Ranges from $12,826 to $24,207
Enrollment:
1,264
About us:
We provide a premier technical education in a small college environment. In fact, Dunwoody is the only private, not-for-profit technical college in the Upper Midwest.
Most popular majors:
Construction Project Management, Computer Networking Systems, Engineering Drafting & Design, Web Programming & Database Development, Industrial Engineering Technology.
Our philosophy:
There's a lot of talk about the value of a college degree, especially four-year degrees. Our philosophy is that you should earn whatever certification is required to get the job you want and then you should be able to add degrees and certifications to advance in your career. We offer a variety of certificates, associate's degrees, and bachelor's completion degrees as well as bachelor's degrees in architecture, engineering—electrical, mechanical, software—and  interior design.
818 Dunwoody Blvd. Minneapolis, MN 55403, 612-374-5800, dunwoody.edu
photo courtesy of Eden Prairie Schools
---
Eden Prairie Schools
2017-18 full-time tuition:
Free
Enrollment:
8,958
About us:
Our mission is to inspire each student every day.
Unique programs:
We have some of the lowest kindergarten class sizes in the west metro. We are No. 1 in college preparation. According to National Student Clearinghouse, Eden Prairie Schools have maintained— since 2008— the largest average of any graduates enrolled in college of any Lake Conference school (Edina, Hopkins, Minnetonka, Wayzata). We offer gifted programs: Eden Prairie Schools offers Mosaic, a full-day program for highly gifted students in grades three through eight and KEY, a gifted and talented program for second through sixth graders. Our co-curricular activities include the largest variety of athletic, academic and music options in the state. We offer Spanish Immersion: A comprehensive Spanish immersion elementary school is open to students in kindergarten through sixth grade. Academic recognition: We have been recognized among the highest performing Title I schools in the state.
District 272, 8100 School Road, Eden Prairie, MN 55344, 952-975-7000, edenpr.org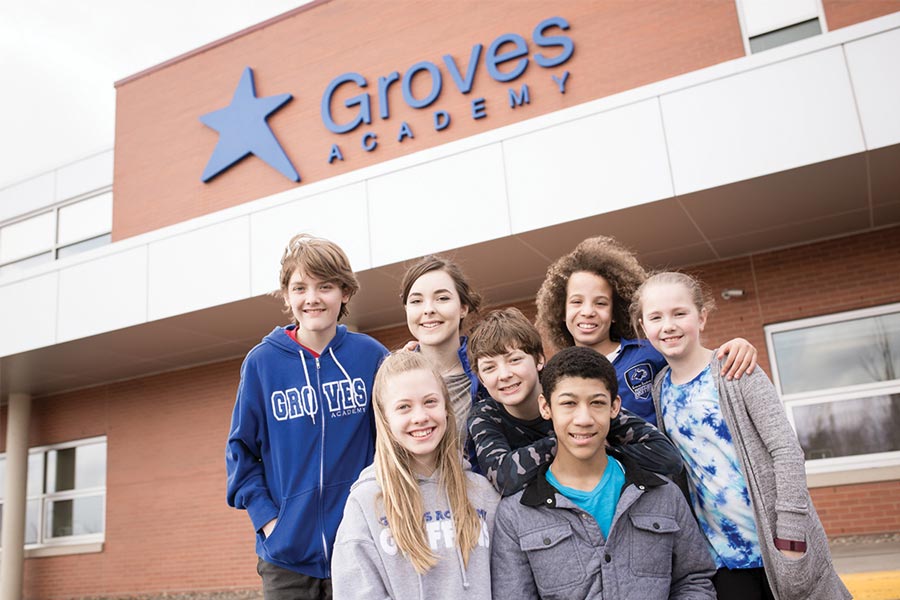 photo by amber rishavy
---
Groves Academy
2017-18 full-time tuition:
Ranges from $28,480-$29,570, depending on grade level.
Enrollment:
260
About us:
Groves Academy, founded in 1972, serves students in grades 1-12 with dyslexia, ADHD, or other learning disabilities. Groves has changed the lives of thousands of students and continues to grow and expand its service offering and reach. We are the only school of our kind in the state of Minnesota.
Goals:
To strengthen basic academic skills, improve self-esteem, and increase independence, self-reliance, and self-regulation in an encouraging environment.
Unique programs:
We teach literacy using the Groves Literacy Framework™, which can advance struggling readers over two grade levels in reading during their first year of instruction. Groves Academy has twice received the "Excellence in Education" award by the U.S. Department of Education.
3200 Highway 100 S., St. Louis Park, MN 55416, 952-920-6377, grovesacademy.org
photo courtesy of Minnesota State University, Mankato
---
Minnesota State University, Mankato
2017-18 full-time tuition:
$8,164 (in-state)
Undergraduate enrollment:
13,155 (plus 1,955 graduate students)
About us:
We prepare our students for success through real-world learning experiences in the classroom and beyond.
Our edge:
Our campus is situated in the beautiful Minnesota River Valley. Our students enjoy all the benefits and resources of a larger university, but with personal attention on a campus that's easy to get to know. Many of our classes are between 20-30 students, and almost all of them are taught by faculty.
Most popular majors:
Nursing, psychology, elementary education, law enforcement, management, art, automotive engineering technology, aviation
150 years:
We're turning 150 in the fall of 2018, and will be celebrating with events starting this fall, leading up to a culmination in 2018.
122 Taylor Center, Mankato, MN 56001, 800-722-0544, mnsu.edu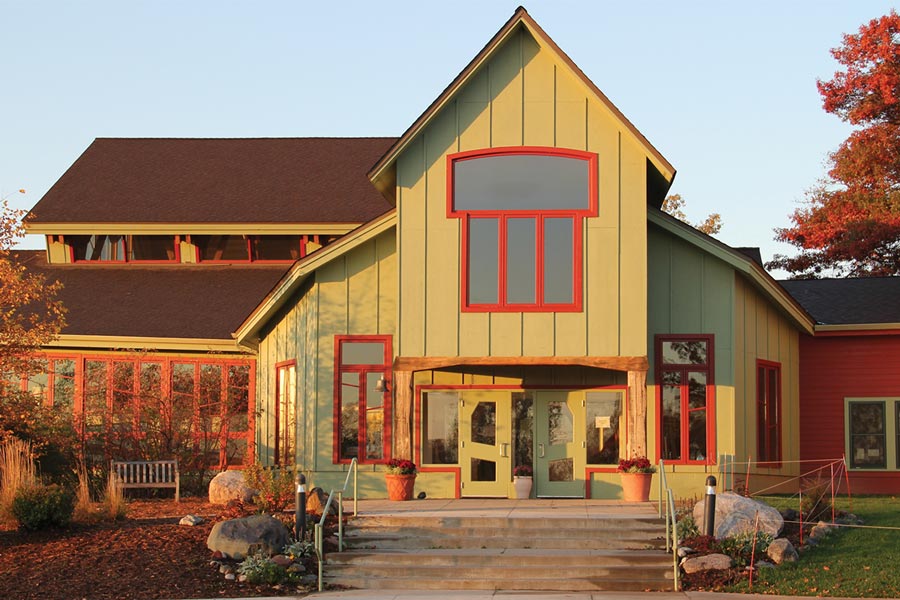 photo courtesy of Minnesota Waldorf School
---
Minnesota Waldorf School
2017-18 full-time tuition:
Ranges from $13,320-$13,750
Enrollment:
200
Our philosophy:
To provide a joyful, holistic learning environment that meets the diverse needs of the developing child from preschool through eighth grade.
Unique programs:
Foreign Language, String Ensemble, Choir, Fine Arts, Performing Arts, Handwork, and Woodwork.
Noteworthy accomplishments:
Dual Accreditation through the Independent Schools Association of the Central States (ISACS) and the Association of Waldorf Schools of North America (AWSNA).
Our edge:
Located on eight green acres in St. Paul, we combine rigorous academics, a rich arts curriculum, plus ample time for lunch, recess, and the important work of being a child! Schedule a private tour or visit during an open house or workshop.
70 East County Road B, St. Paul, MN 55117, 651-487-6700 ext 202, mnwaldorf.org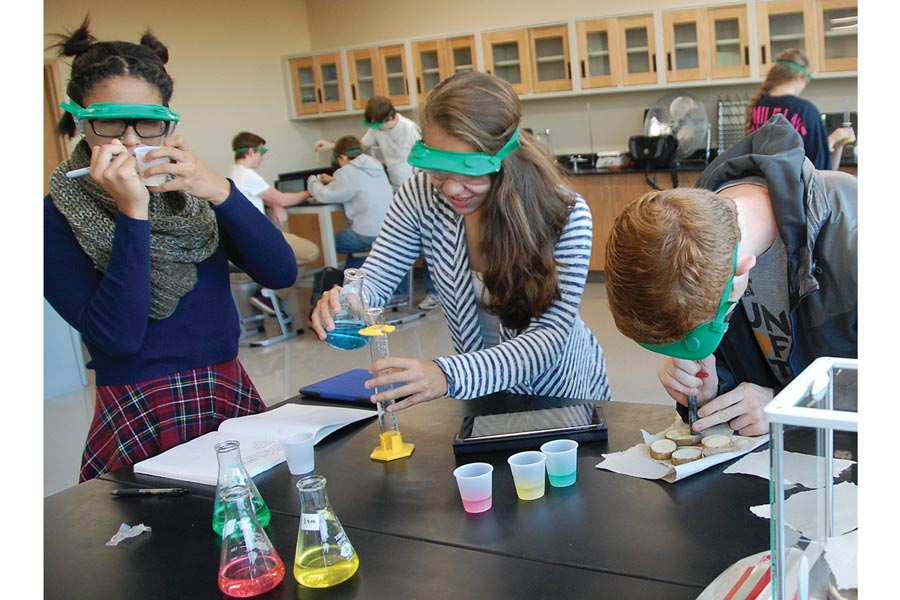 photo courtesy of Minnetonka Public Schools
---
Minnetonka Public Schools
2017-18 full-time tuition:
Free
Enrollment:
10,600 (K-12)
Unique programs:
We offer the state's largest Language Immersion program (Chinese and Spanish, K-12); the state's first elementary school computer coding curriculum; and award-winning music and fine arts programs. Compared to national norms, by the end of fifth grade, the average student is performing beyond the eleventh grade level in reading and math. In high school, students can choose from Advanced Placement and International Baccalaureate programs; VANTAGE, Minnetonka's Advanced Professional Studies program; Minnetonka Research; and 30+ MDE and NCAA-approved Tonka Online courses.
Noteworthy achievements:
The District and our flagship Minnetonka High School (MHS) are ranked No. 1 in the state by Niche.com. The average ACT score is 27.5 (our top 200 students average 32.4), and 91 percent of our students are college-bound.
5621 County Road 101, Minnetonka, MN  55345, 952-401-5000, minnetonkaschools.org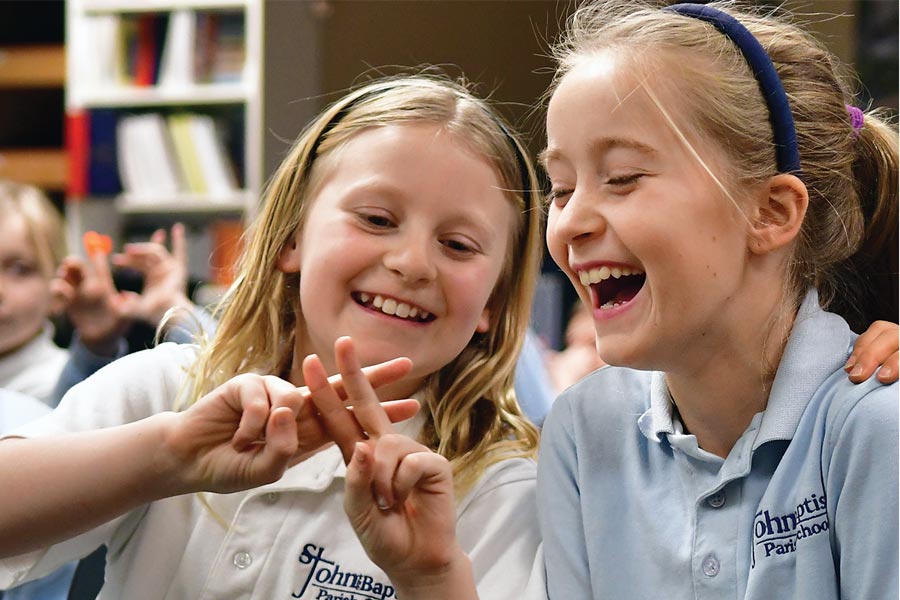 photo courtesy of St. John the Baptist Catholic School
---
St. John the Baptist Catholic School
2017-18 full-time tuition:
$4,625 for full time K-8 tuition
Our philosophy:
For generations, it has been our mission to educate the whole child both academically and spiritually—setting a foundation for life. With our JOY (Jesus-Others-You) philosophy, we encourage students to seek active participation in our faith-filled environment fostering a personal relationship with God. We help children discover and live up to their full potential, developing leaders who not only have self-respect, but respect for others.
Unique programs:
Our Prayer Partner Program pairs our younger students with our older ones, we integrate modern  technology in students' daily learning in grades preschool-8, we are a STEM school and we also offer Spanish in K-8.
Noteworthy awards:
We have been named "Best Private School," "Best Preschool," "Best Principal," and received "Best Teacher" awards in Reader's Choice polls.
845 2nd Avenue NW, New Brighton, MN 55112, 651-633-1522, stjohnnyb.org
---
How to Make the Most of Your School Visit
You can't tell everything about a school from statistics alone. To get a better sense of the school, you need to walk in the halls, meet a teacher or two, chat with a student, see if you can imagine your child (or yourself) in that environment. By making an appointment to visit a potential school, you'll get a much better understanding of the overall atmosphere. To plan an effective visit, think ahead and do the following:
Schedule your visit.
Call the main number and explain that you're considering enrollment and would like to get a better feel for the school by visiting the campus. Find out if you'll have a chance to meet the principal or any teachers while you're there.
Read …
as much as you can before you go—learn about the culture, programs, and students. Do your homework.
Pay attention …
to the interaction between students and teachers/professors if you're able to see a class in action. Are the students engaged and prepared? Does the content of the course seem compelling? Are the students asking questions? Do the teachers seem knowledgeable and enthusiastic?
Ask questions …
about the school's philosophy or mission, their  approach to discipline and safety, library resources, available technology, extracurricular activities, teaching strategies, highlights of the school's curriculum, support services, opportunities for teacher development, and the school's greatest accomplishments and challenges. If you're scouting a high school, ask if they have any school-to-work programs or specialized academics, a good selection of Advanced Placement courses, whether or not the school is accredited, available counseling support, and SAT/ACT scores, graduation rates, and what percentage of students attend college after graduation.
---
The Importance of STEM
The snappy STEM acronym—science, technology, engineering, and math—is a key to the U.S. economy. In short, it's the skills more and more employers need in an always-changing marketplace and always-changing technological world. STEM fields lead to social, economical, and national security benefits and help the U.S. stay competitive. According to the STEM Education Coalition, 20 percent of all U.S. jobs are STEM jobs —yet there's still a struggle to fill these positions and make sure the field is inclusive for women and minorities. Minnesota alone needs to fill 155,000 STEM jobs by 2020.
In Minnesota, there's been an explosion of STEM-focused elementary and middle schools, preparing kids for careers in STEM. High schools are offering computer science and tech courses—many also offer AP STEM subjects to prepare students for the future. The Minnesota High Tech Association offers Tech Experience Tours, an opportunity for high school students to visit local tech businesses and meet a number of STEM professionals in a variety of occupations.
Universities can play a leading role in growing STEM fields, but in order to stay competitive, they need support—mostly at the state level—to continue working on research. According to Ted Modrich with the Minnesota High Tech Association, "The University of Minnesota continues to take great research and spin it out into startup companies through its Office of Technology Commercialization and Venture Center. Just a year ago, the U of M launched its 100th startup developed through university research. Efforts like these will help our universities play a leading role."
We are directly affected by STEM every day—whether through advanced chemotherapy treatments or the newest innovative smartphone technology—and to protect our future, we must work together to produce the talent we need to fill the jobs of today and tomorrow.
Facebook Comments