Wander over to Wisconsin for a little fun! Check out Hudson's top five ways to enjoy the season with the people in your life.
Tour Around Town
Even visitors who have come to Hudson, Wisconsin, in the past will find some new views with the unique tours. The Hudson Trolley Company runs themed public tours while offering private tours. Eagle Eye Farm also offers public, family-friendly farm tours with alpaca, sheep, and mini-highland cows and private tours for events or parties. Octagon House Museum opens up in spring to showcase the town's history and provide unique tours and events for the public. The true gem is St. Croix River Cruises, where you can experience our National Wild and Scenic Riverway on one of their public tours, or you can book a private event with food, music, and more.
Historic Downtown Shops
If you haven't visited the heart of Hudson, this should move to the top of your list. In a very walkable distance, visitors can explore unique boutiques and shops, indoor and outdoor artwork, award-winning restaurants, a self-guided historic walking tour, and a fantastic, paved river walk in Lakefront Park. Make it an historic, refreshing trip and book some time in a jacuzzi suite at the Phipps Inn Bed & Breakfast. The entire house is a trip through history!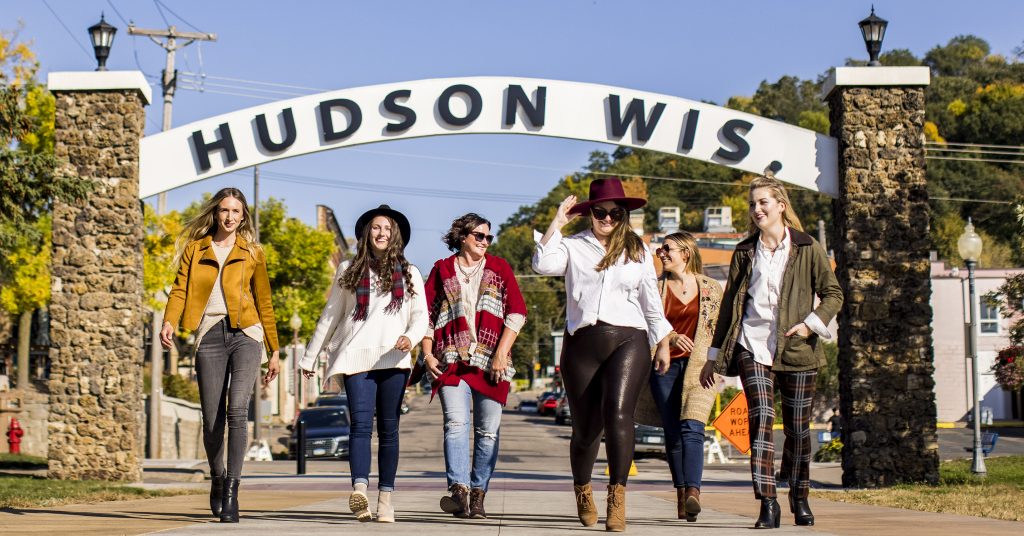 Bring Your Four-Legged Friends
Hudson has a special place in its heart for dogs. As the temps warm up, you'll see some businesses have water bowls on the sidewalks and others have furry friends working their shops. Bring your best bud to hike, camp, or for a restaurant meet up. Several local hotels are dog friendly if you want to extend your stay.
A Flavorful Experience
Hudson has phenomenal choices for eating and drinking. Whether it's a winery or brewery, fine dining, or the best burger ever, Hudson has it all! Be sure to check out all the restaurants in historic downtown Hudson, on the Hill, North Hudson, and surrounding areas. But don't forget to top off any food experience with some handmade chocolates from local favorite Knoke's Chocolate and Nuts or an unforgettable treat from Chef Froke at St. Croix Baking Company in the historic downtown area.
A Plethora of Parks
Hudson is a river city twice over, plus a lake or two to explore. In addition to the phenomenal Willow River State Park waterfall for which Hudson is known, Homestead Park offers numerous rentable activities to enjoy on Perch Lake. Bring some food for a picnic, shoes for a hike, and even some little ones because it has a full playground as well.
Hudson is home to 11 parks that could easily fill a day trip agenda or a family summer park challenge. The newest nature development: Carpenter Nature Center has started creating their Wisconsin campus, currently offering hiking trails and even more to come later in 2022!
Facebook Comments