One-of-a-kind natural wonders splashed with fall colors. Strolling through vibrant downtowns on a crisp and cool evening.
There is no better place to escape into the beauty of fall than the Fox Cities. Take in the sights and sounds of the season with these local favorite activities:
Walk, Pedal, Paddle and More
The Fox Cities comprises 19 communities nestled along the Fox River and the northern shores of Lake Winnebago. That means you're never far from the water. Hop in your kayak and paddle the calm waters of the Fox River surrounded by the changing fall leaves. The best places to launch a kayak along the waterway include Shattuck Park in Neenah and Sunset Park in Kimberly.
Looking to stay dry while taking in the fall colors? Bike or walk the Loop the Lake Trail. This 3.5-mile route consists of four trestle brides and pedestrian trails that take you over Little Lake Butte des Morts and into three different Fox Cities communities. Wander off the trail into historic downtowns for a little bit of shopping or a quick bite to eat.
Round out the scenic tour with a stop at High Cliff State Park, a fan-favorite destination that overlooks Wisconsin's largest inland lake, Lake Winnebago. The Park rungs along the Niagara Escarpment, which in turn extends east all the way to New York, and is a hiker's paradise with over seven historic trails showcasing limestone cliffs and centuries-old, sacred Indigenous burial mounds. Stay the weekend at High Cliff and camp right on the grounds.
Bites, Brews and Big-Time Fun
Dating back to 1981, Appleton's Octoberfest is a 2-day celebration, September 24-25, that marks the true start of fall in the Fox Cities. Party your way down a one-mile stretch of Downtown Appleton enjoying locally made brews, bites from area restaurants, and multiple stages of live music. If you can't get enough of the delicious food, stick around for Restaurant Week Fox Cities running from September 29 through October 10.
Find Your Original
The Fox Cities is built on the spirit of originality, authenticity, and creativity. For generations, passionate people have shared their originality with others in the Fox Cities, resulting in a cluster of communities filled with distinctive tastes in music, art, food, and drink. Spend a fall weekend discovering what these communities will inspire in you. You might find your original at the Bergstrom-Mahler Museum of Glass, a lakeside Tudor mansion showcasing the world's largest collection of glass paperweights and other contemporary glass art pieces.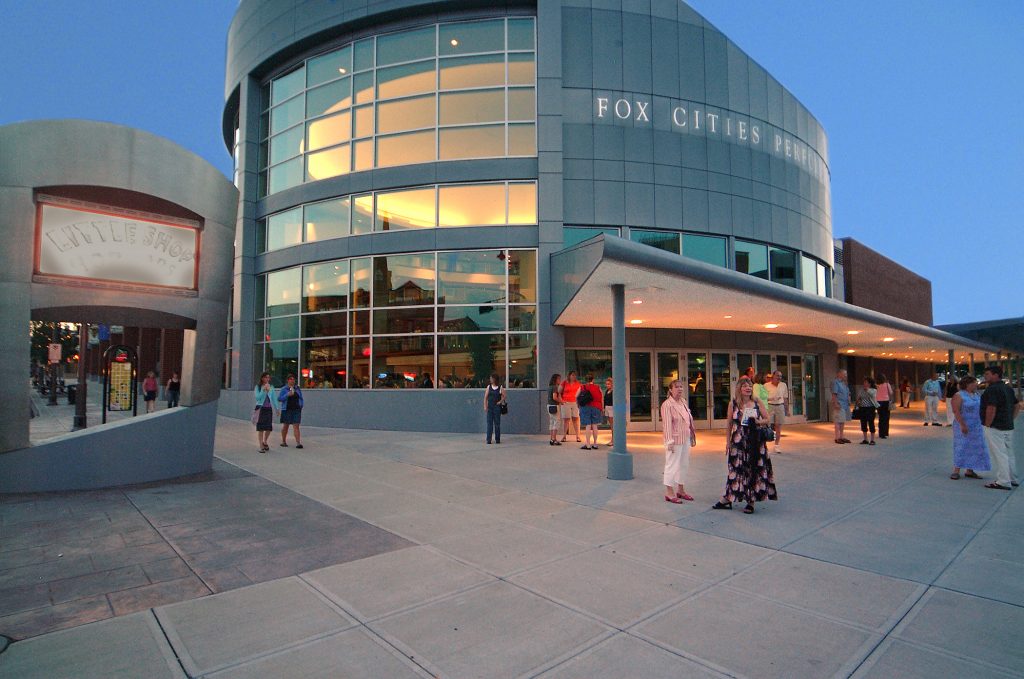 Performing arts enthusiasts will find their original at the Fox Cities Performing Arts Center, a venue that has presented more Broadway show premiers than any other center in Wisconsin. This fall, Broadway sensation Wicked returns for 17 days. No matter your interest, there's an original experience for everyone in the Fox Cities.
Ready to plan your trip? We're here to help! Visit foxcities.org for more information on accommodations and all things Fox Cities.
Facebook Comments