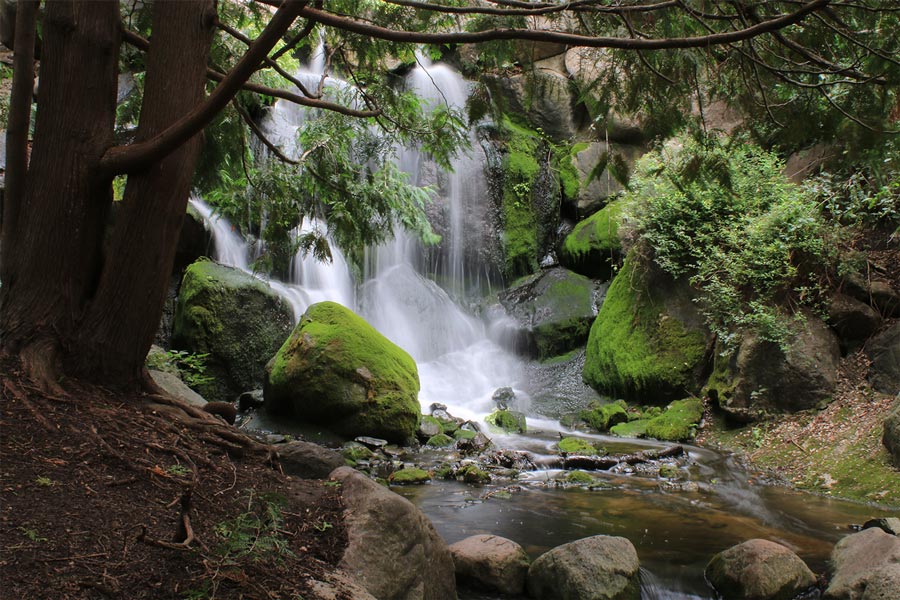 Minnesota Landscape Arboretum
photo by NatureNerd – flickr
---
With spring being just around the corner, we thought we'd celebrate by pointing out some of the best public gardens in the state that will soon be sprouting with life. Explore these green spaces for the views, smells, and maybe even some inspiration for your own backyard refuge.
Minnesota Landscape Arboretum
The goliath of geraniums, the Hercules of hydrangeas, the mammoth of maple trees, the Minnesota Landscape Arboretum is the crown jewel of public gardens in the state. Spread out over more than 1,200 acres, this botanical masterpiece grows world-class collections of gardens, tree collections, prairie and woods. A number of trails can also be found for those looking to surround themselves in some of Mother Nature's greatest creations.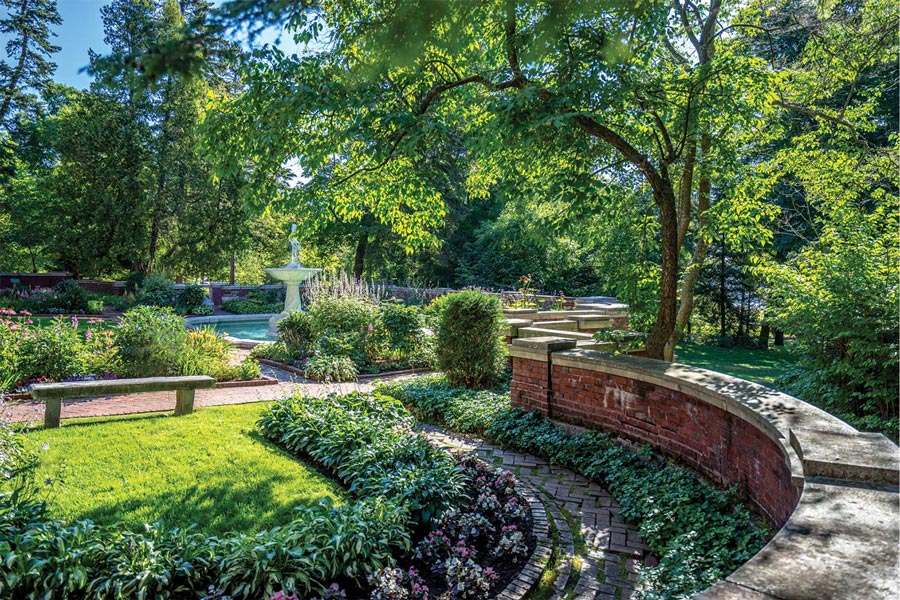 Glensheen Mansion
photo courtesy Glensheen Mansion
---
Glensheen Mansion Grounds
The Glensheen Historic Estate is probably right up there in popularity with the city of Duluth's iconic lift bridge. It can be tough to outshine the 39-room 20th century mansion the gardens surround, but they make a strong case. Once the home of the influential Congdon family, the 12-acre estate houses garden favorites such as fountains, bridges, and a profusion of plants—all on the shores of Lake Superior. I dare you to find a better backdrop.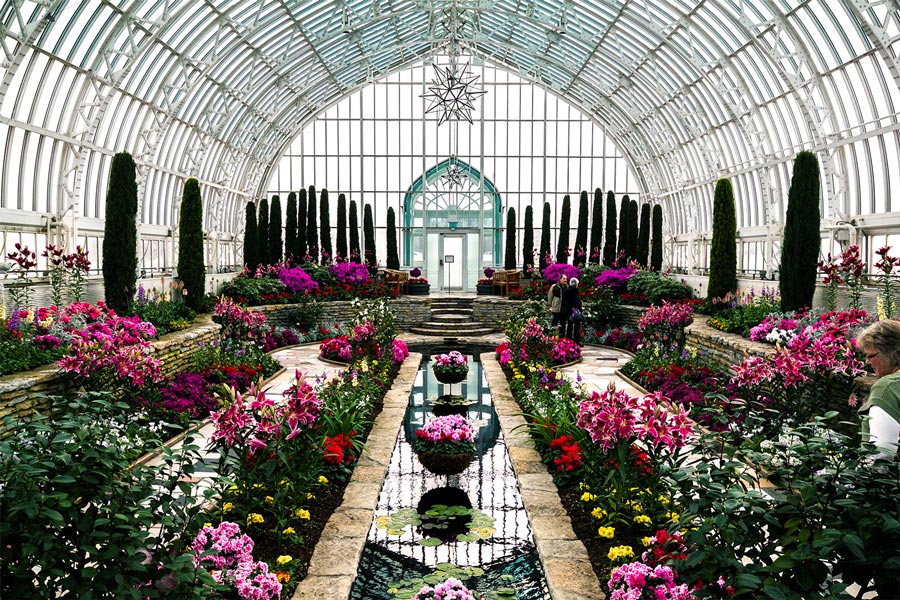 Sunken Garden at Marjorie McNeely Conservatory
photo by garret voight – flickr
---
Como Park Zoo & Conservatory
You can't talk about public gardens in Minnesota without mentioning the Marjorie McNeely Conservatory. A resident favorite and jungle in the heart of the city, visitors will find a myriad of gardens, including the Fern Room where more than 100 species of ferns and fern allies are planted, a neo-tropical rainforest in the two-story Tropical Encounters room, and seasonal flower shows in the Sunken Garden—the Spring Flower Show begins March 17 and runs through April 22. If you're lucky, you might even spot the star of the show, Chloe, the conservatory's resident Hoffman's Two Toed Sloth, who's probably taking what we all wish we could during the day—a nap.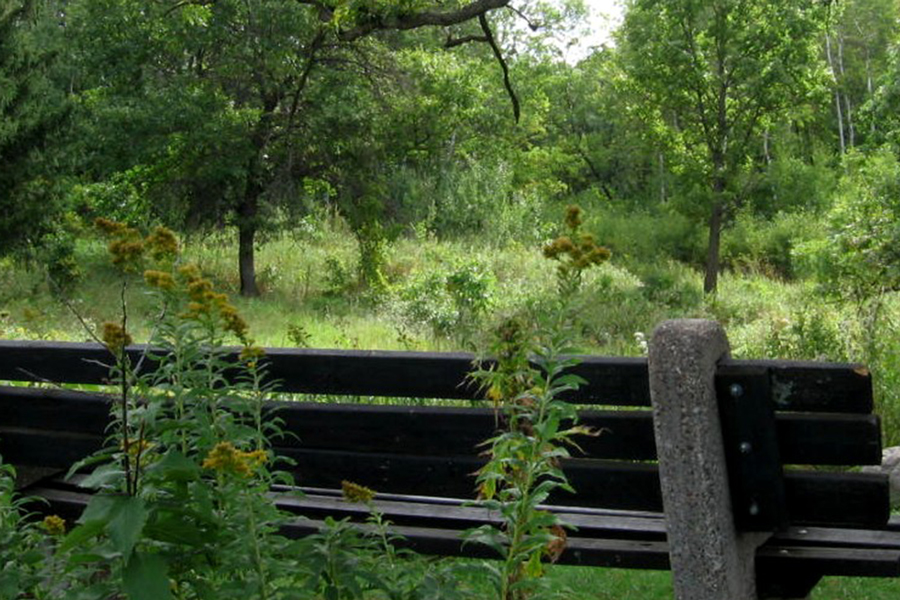 Eloise Butler Wildflower Garden and Bird Sanctuary
photo by kelli koob – flickr
---
Eloise Butler Wildflower Garden and Bird Sanctuary
It should come as no surprise that this field of green makes the list. Part of the Theodore Wirth Regional Park—the largest park in the Minneapolis park system—the Eloise Butler Wildflower Garden and Bird Sanctuary is sprouting with more than 500 plant species spread over 12 gardens, and is home to more than 130 species of birds. One of the garden's biggest draws is the Quaking Bog, a 5-acre wetland that visitors traverse by floating dockway.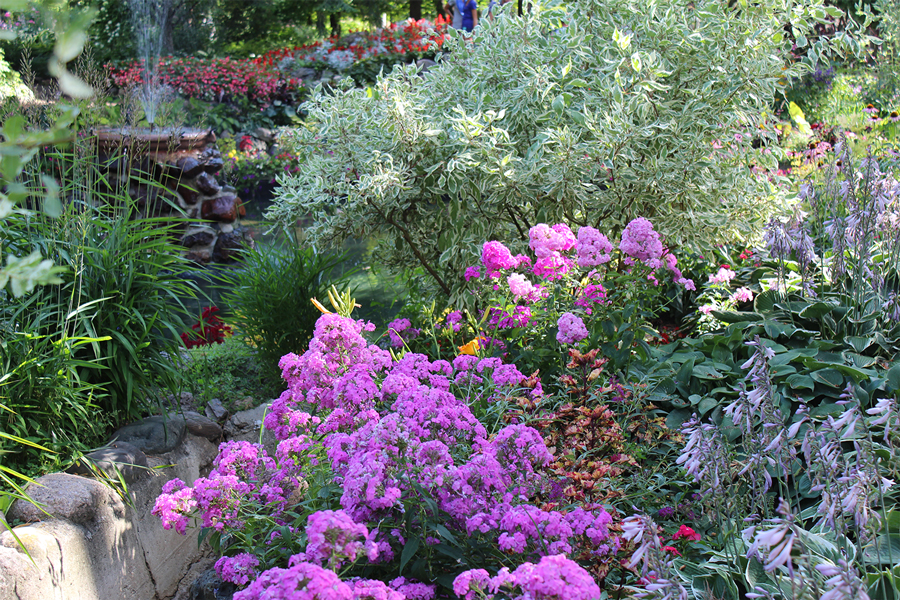 Munsinger Gardens
photo by sheilaphotos – flickr
---
Munsinger and Clemens Gardens
Someone cue Celine Dion's "It's All Coming Back to Me Now." High school Kyle took so many girls on dates to this oasis in the heart of St. Cloud. I can still see the sun setting, it's orange hues reflecting off the waters of the Mississippi River as families of ducks went for an evening swim and my date and I talked about how we had life all figured out. Wait, do you hear that? That's present Kyle laughing at past Kyle's naivety about life. A popular spot for weddings and spending an afternoon or evening outdoors, visitors will find a number of separate gardens, including the White Garden—a tribute to the world-renowned White Garden at Sissinghurst Castle in Kent, England—the Perennial Garden, where a variety of cold hardy perennials can be viewed, and a Treillage Garden featuring a custom arbor treillage that extends for 104 feet and stands 24 feet high at its central dome. You'll also probably find the next generation of Kyle's and their dates believing they have it all figured out.
Facebook Comments