Throughout Minnesota, we are surrounded by art. Our gallery space has comed to define our state, to residents and visitors alike. Now travelers passing through the Minneapolis-St. Paul International Airport will be able to experience our region's work even when they travel. A new art exhibit is now on display at the airport. It marks a couple of "firsts" for this unique exhibit space.
The exhibit, Renewal, is the first national art exhibition to be curated by Robyne Robinson, who began her job last fall as the foundation's new arts and culture director. If the name sounds familiar, it's because most people, of course, will recognize her from her 20-year stint as the Fox 9 Minneapolis news anchor, which ended in 2010.
Robinson brings similar art experience to the new post. She has been the owner/curator of an art gallery, and continues to work as a branding an marketing consultant for arts organizations across the country. For nearly 10 years, Robinson has been the chief designer and CEO of ROX Minneapolis Jewelry and Pathara by ROX, exotic jewelry with 10 boutiques in the Twin Cities and in jewelers and boutiques around the world.
Renewal is a depiction of Minnesota and the renewal of culture, tradition and spirit every spring when the snows melt. All of the artists are from Minnesota (from Duluth to the Twin Cities) using a number of genres (video, photography, ceramic, oils and textiles). Artists include: Moira Bateman, Ernest Miller, Vance Geller, Richard Stephens, James Edward Scherbarth, Dick Cooter, Debbie Cooter, Mary Bacon, Miko K. Simmons, and Steven Hemingway.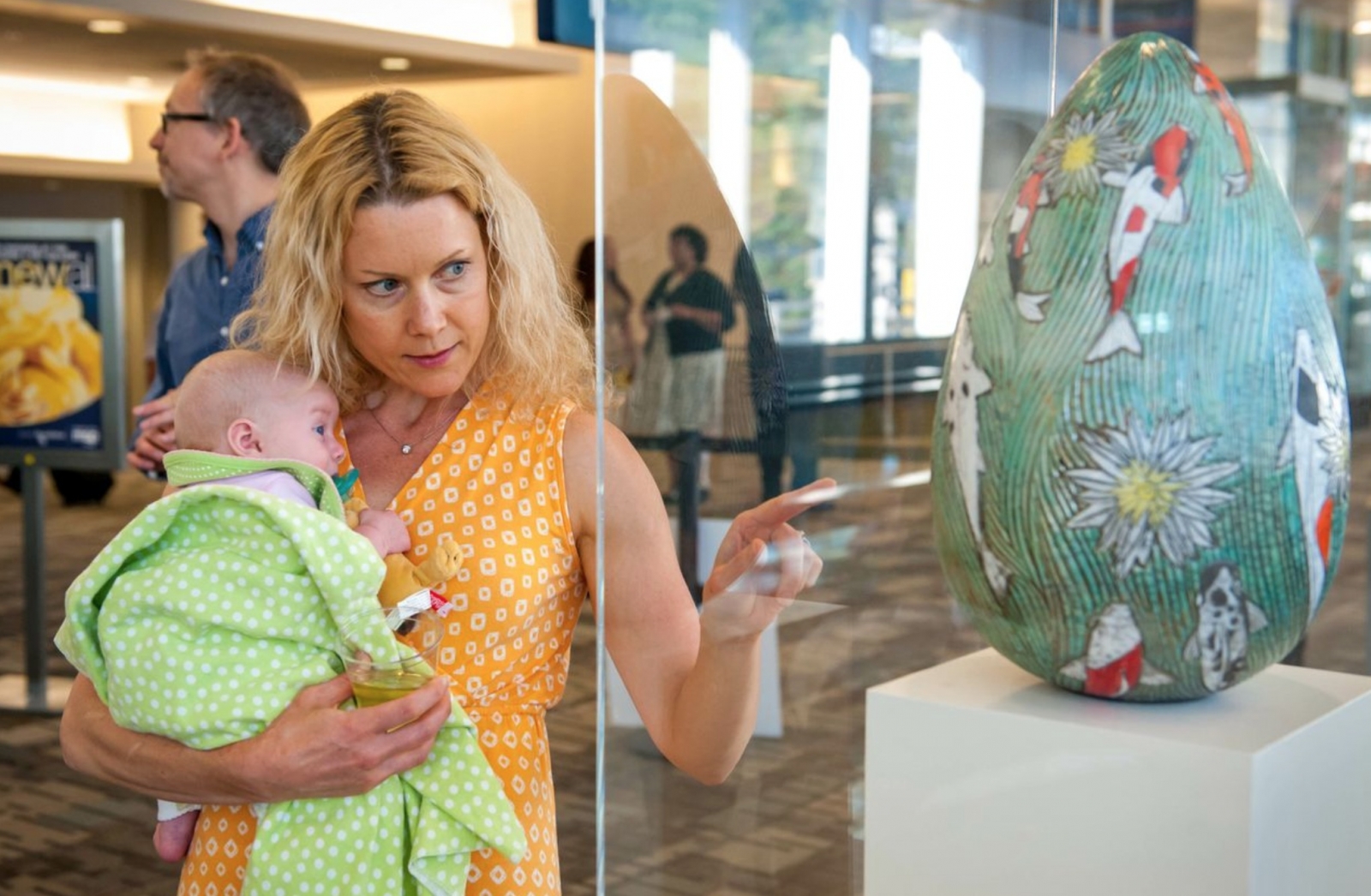 While it is the airport's first national art exhibition, Robinson says future plans for arts and culture at MSP Airport will ensure it won't be the last. The exhibit is free, however Renewal is located past the Terminal 1-Lindbergh's security checkpoints, so access is limited to ticketed passengers. If you find yourself at the airport in the coming months, give yourself a few extra moments to stop by Concourse C art gallery (located just west of TGI Friday's). The exhibit will remain on display through November.