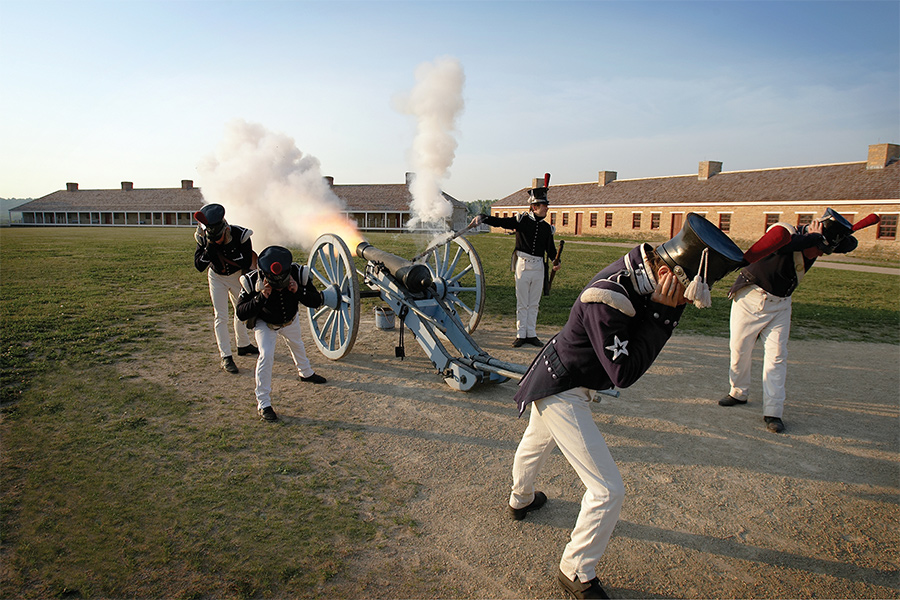 photo Courtesy Minnesota Historical Society
---
Boom! The cannon salutes rip through the air and reverberate in your rib cage. Other sounds fill the air at the historic Fort Snelling: fife and drum performances, an infantry parade and musket firing, a mock battle from the War of 1812. Fort Snelling may be taking you back to the 1800s to show you how they celebrated independence, but it will also have you examine how free people really were back then.
Interactive learning stations around the fort will give a glimpse of what life was like for not only the soldiers of the fort, but also the Native Americans, the enslaved people, and the women of the time. You can celebrate the Fourth with America's favorite past time—a baseball game at 12:30 or 3:30 p.m.—or at the same time, you can attend a re-enactment of an abolition rally.
History cannot be changed, but there is always more to learn about it and always more to be learned from it. Experience one look at it at Fort Snelling and reflect what the Fourth of July truly represents.  
Find out more about Fort Snelling.
Facebook Comments