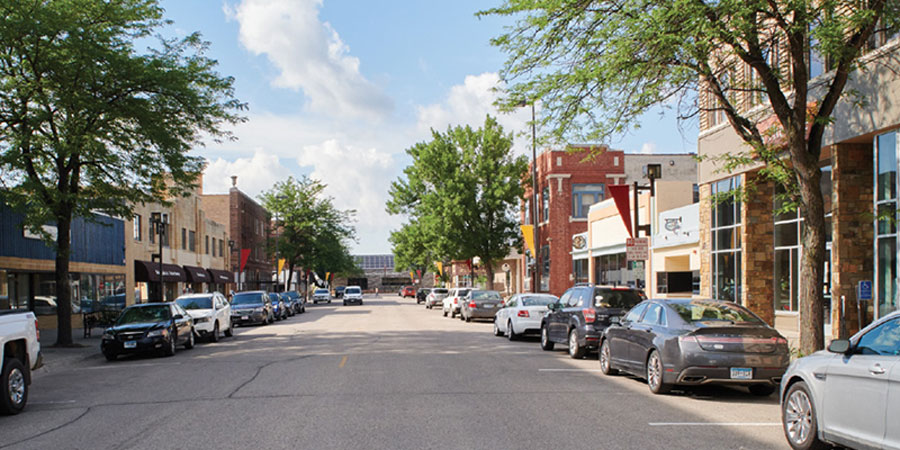 De​stination Willmar is an easy drive—it's only two hours and 15 minutes west of the Twin Cities. Armed with a large iced coffee, a fresh bag of Twizzlers, and a summer 2018 playlist, you're set for your final road trip of the season to a lakes and resorts community which also happens to be the home of Jennie-O Turkey.
A great place to refuel when you arrive is LuLu Bean's. Converted from a single-family home into a coffee shop, the charming spot offers up homemade baked goods, signature soups, sandwiches, and salads. The patio is perfect for lunch or alfresco dining on a beautiful summer day or crisp fall afternoon. When is the last time you saw the classic Monte Cristo sandwich on a menu? Well, this throwback lives loud and proud at LuLu's. The reboot of the Cristo (a fried ham-and-cheese sandwich) is so delicious that you might see me taking the return drive on Highway 12 just before the first snow falls.
Take a hike at Robbins Island Regional Park, located on the shores of Foot and Willmar Lakes, spanning more than 120 acres. The year-round destination for biking, fishing, disc golf, swimming, and cross-country skiing also hosts movies in the park, concerts, and a holiday lights display. For kids, there's the massive 19,000-square-foot Destination Playground.
Sweet relief awaits at Mr. B's Chocolates, a cute, bright place featuring hand-crafted Belgian treats. The ever-changing, unique designs range from farm animals to classic automobiles. They once created a chocolate microphone for longtime WCCO radio personality Charlie Boone, and they do a 9-by-8-inch hand-painted chocolate turkey for Thanksgiving.
Once dusk sets in, head to the Foxhole Brewhouse for a flight of beers, and stay for trivia, brought to you by our Twincy friends Trivia Mafia. Next door is the Barn Theatre, a beautiful space that was once a J.C. Penney department store. They run six shows a year, and September's is the Tony-nominated Mothers and Sons, a play by Pultizer-nominated writer Terrence McNally, which opened on Broadway in 2014.
Among Willmar's options for a good night's sleep, I chose the Holiday Inn Express & Suites. But I skipped the breakfast buffet to visit Frieda's Cafe, a classic diner aptly described as "frozen in time." Owners Amy and Steve Rodelius do the serving, cooking, cleaning, greeting, and everything in between.
The pancakes were just like my mother used to make: thin, light, and the perfect platform for homemade maple syrup and a heaping dollop of real butter. The packed house of known-by-name regulars all had their favorites off the $3.99 breakfast list. Everyone loves the 50-cent coffee. My grand total for two full breakfasts, including a heavenly caramel roll, was less than an unsatisfying trip to a drive-thru.
As I was leaving this little slice of Small Town, U.S.A., Amy caught me at the door, wanting to share with me a poem, "Ode to Frieda," written by one of her regulars. It sums up Frieda's, and the soul of the Willmar I discovered on my visit.
The poem ends with these lines: "Stories to tell / People to meet / You'll always find / A friendly seat / So when you're down / Feeling blue / Just let Frieda / Take care of you."
---
Eat, Play, Stay in Willmar
Jake's Pizza
Rolling out dough in downtown Willmar since the early '70s, this place is a local favorite. The Jake's Special is sausage, mushrooms, and green olives—and it delivers. The lunch special is a personal-size pizza and a trip to the salad bar for less than $10.
Country Inn & Suites
Most chain hotels are well represented. Country Inn is close to the golf course and includes an indoor pool with a water slide—to entertain younger travelers—and a fitness center.
Bill Taunton Stadium
Nothing says 'merica like a ball game in a small town. The Willmar Stingers are part of the Northwoods League, which features top college baseball players from all around North America.