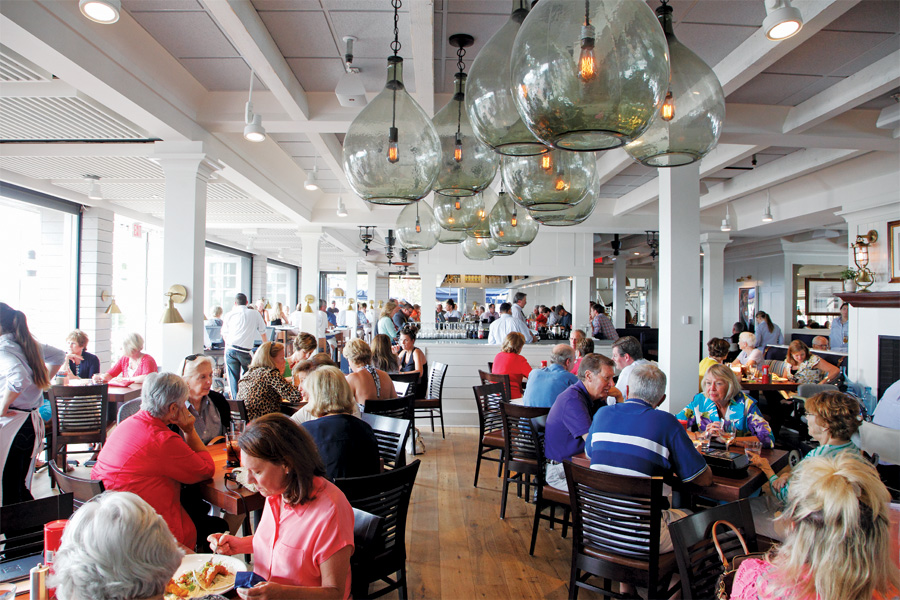 cov by alex steinberg
Neighborhood Character
Everything about downtown Wayzata is charming—even the Starbucks has a front porch and climbing ivy framing the front door. Known as a vacation destination spot in the 19th century for the wealthiest of Twin Citians who wanted to spend summers on Lake Minnetonka, Wayzata has flourished into a full-fledged suburb—but its downtown maintains a quaint midcentury appeal. The East Lake Street area has everything its suburban residents could want within reach—nature, food, shopping—all with an enchanting small-town feel.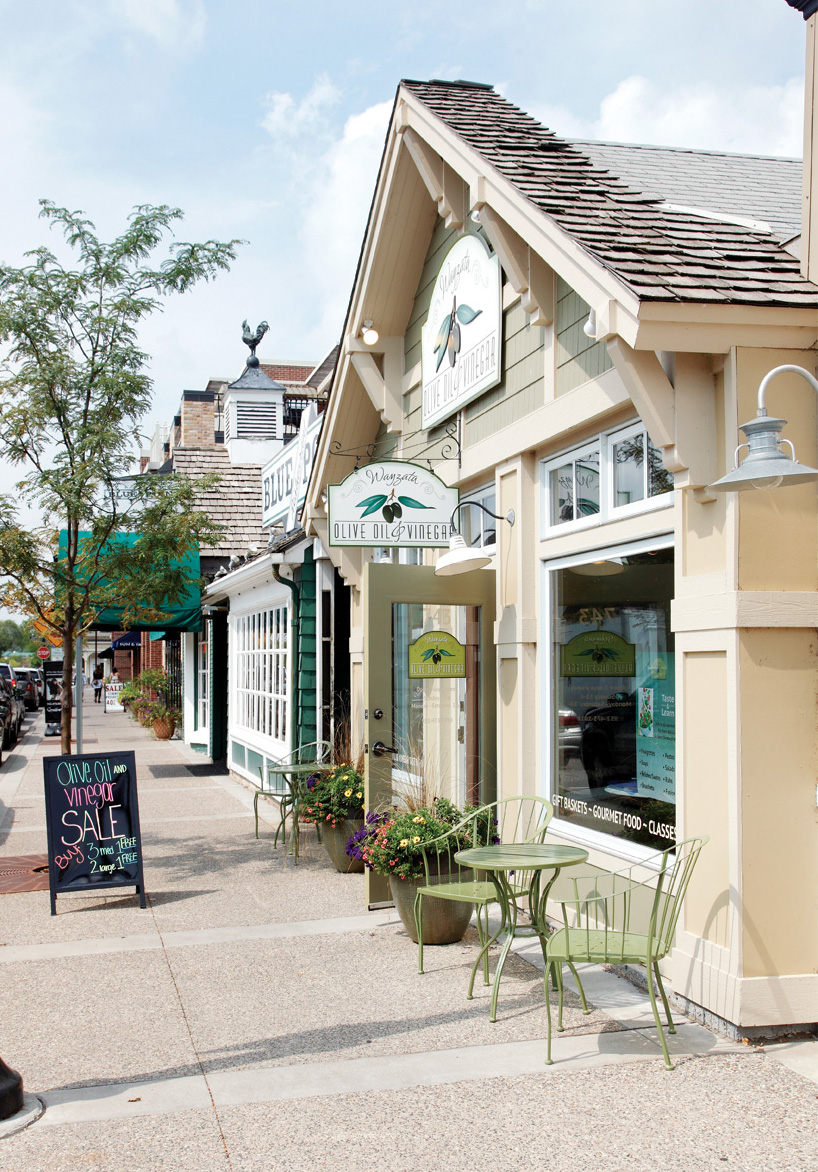 downtown wayzata by alex steinberg
The Classics
The old kids on the block know their game well—dining on the water never gets old and lends a special-occasion vibe. Gianni's Steakhouse is the classic white-tablecloth spot, with a menu full of steak, seafood, and seared foie gras. Blue Point serves everything from scallops to swordfish to its namesake oysters in a chic nautical setting with a gorgeous back garden. Pick up something to wear for a night out (or a silver serving platter for entertaining at home) at Blanc de Blanc boutique, a housewares-and-apparel mecca that has inhabited Lake Street since the '80s but has aged as well as its Tony Patrons.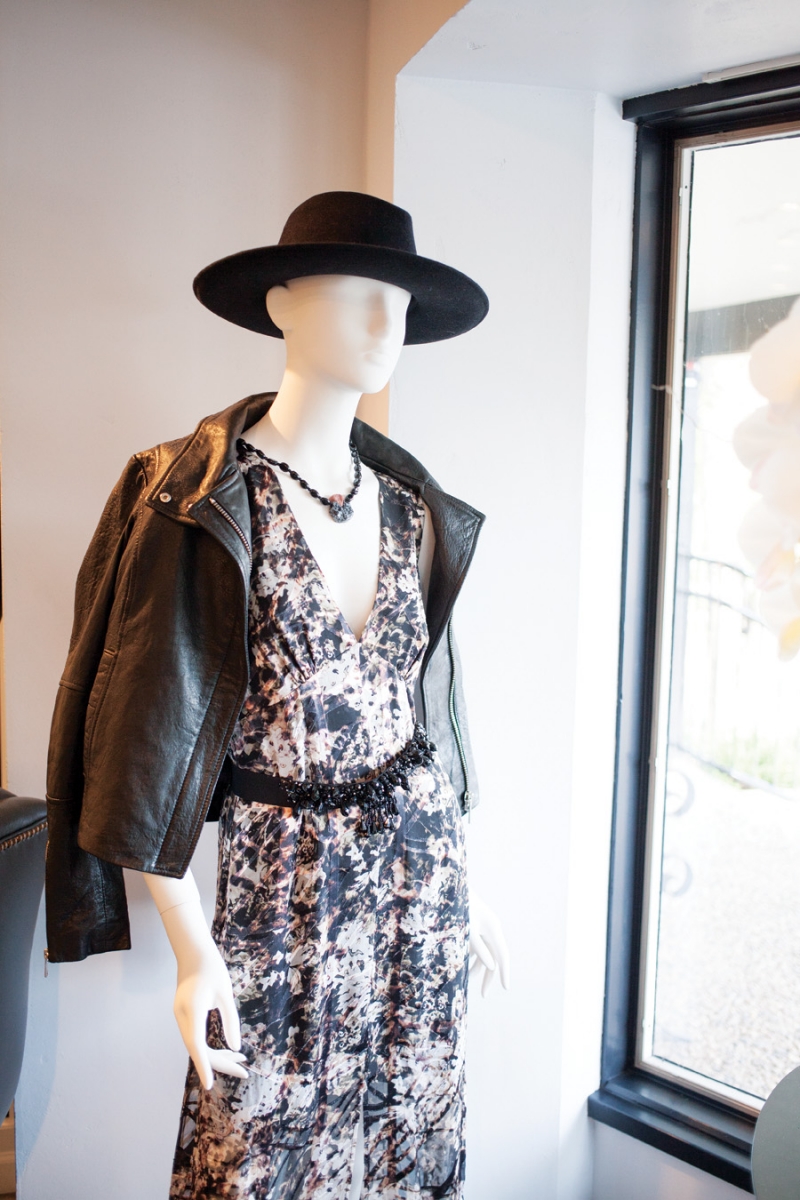 house of 365 by tj turner
New Arrivals
The lakeside charm and upscale clientele in Wayzata draw high-end boutiques like boats to a harbor. 2014 launched womens' apparel shops House of 365 and Merilou Boutique, both in glamorous spaces with equally chic inventory. New restaurants COV (in the space of the longstanding Sunsets) and 6Smith a few blocks down are defining a new guard of steak-and-seafood hot spots, pairing trend-forward menus with modern waterfront dining rooms and outdoor seating—in 6Smith's case, a hopping roof deck. Not far from Wayzata's Lund's supermarket is the company's new grocery/restaurant concept, Lund's & Byerlys Kitchen, which offers shoppers the opportunity to head to happy hour after picking up their provisions. There's more change to come in the next few years—the flourishing Promenade development on the corner of Lake and Superior is slated to add more luxury housing, an Anthropologie store, and a new green space for concerts and a farmers' market.
By the Numbers
Median Home Price: $348,000
Average Commute: 21 minutes
Median Income: $65,077
---
Why Wayzata?

Teri huml, owner of gianni's steakhouse
"I live three blocks from the restaurant, and on nice days I walk to work and have a habit of poking my head into all the businesses along the way to say hello. This is such a lovely community to come to, and chock-full of history. Even though there are developments going up in town, we try to keep that charming small-town quality about us. It is kind of like Mayberry. I get a lump in my throat when I think about all the businesses here trying to be successful."
Discover More Best Neighborhoods in the Twin Cities: