When I was younger, one of my favorite TV shows was Grizzly Adams. I remember playing outside with my brother, calling out "You comin', Mad Jack? You got Number Seven with ya? I'm over here in the forest with big Ben." (Hmmm, maybe that's why I was drawn to the name Adam (based off Adams) when we had our oldest son; and Ben when we had our youngest?)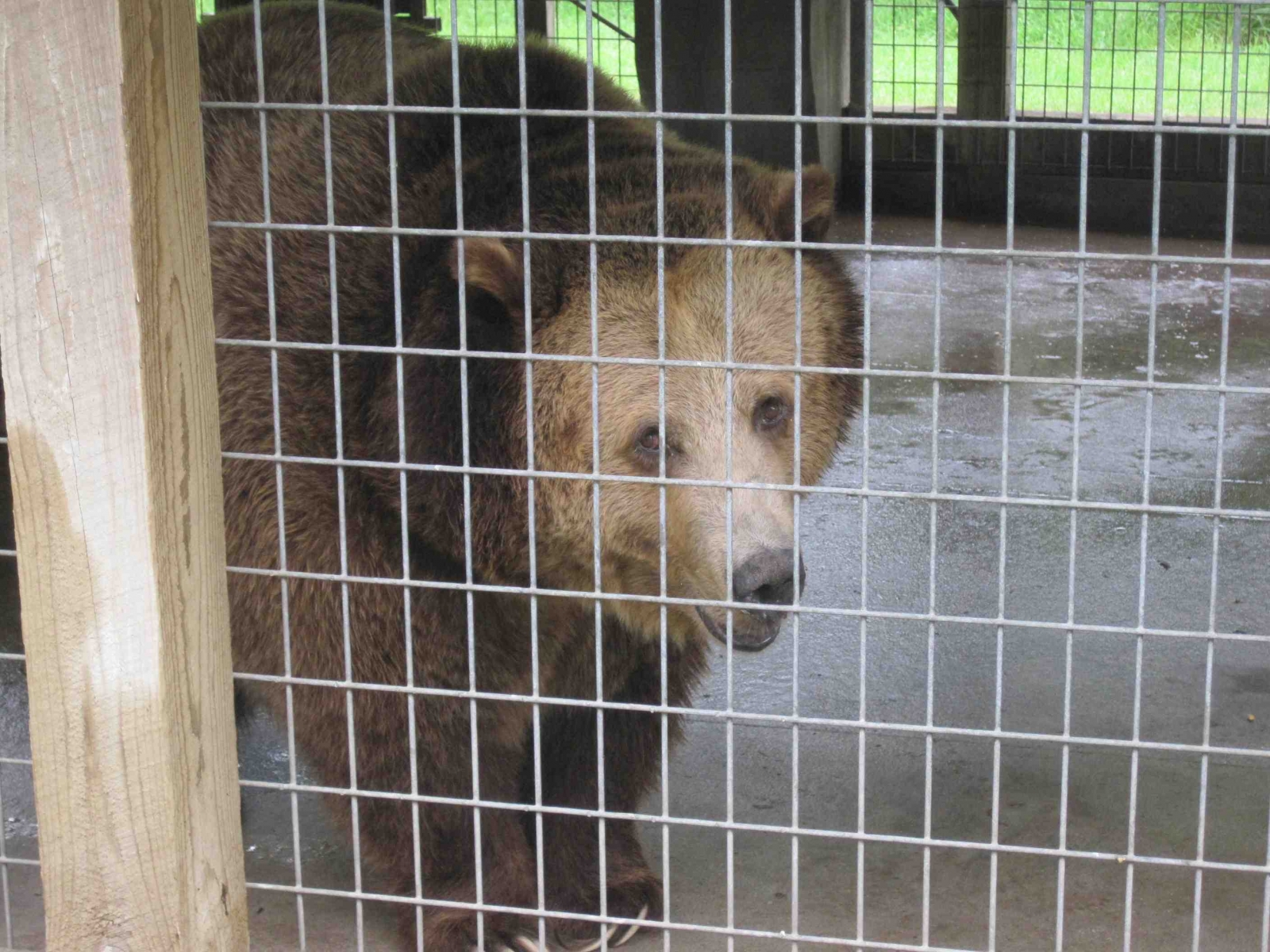 Ever since then, I've been fascinated by bears. (Another coincidence = I was a North High Polar, and my parents lived for awhile in White Bear Lake. Ahh!)
The first time I went to Fawn-Doe-Rosa Wildlife Educational Park in St. Croix Falls, Wis. (on Highway 8, just across the river from Taylors Falls), it's no big surprise that the main draw for me was the massive black bear. How much did he weigh? What was he thinking? And how could such a mellow-looking creature do such savage things in the wild?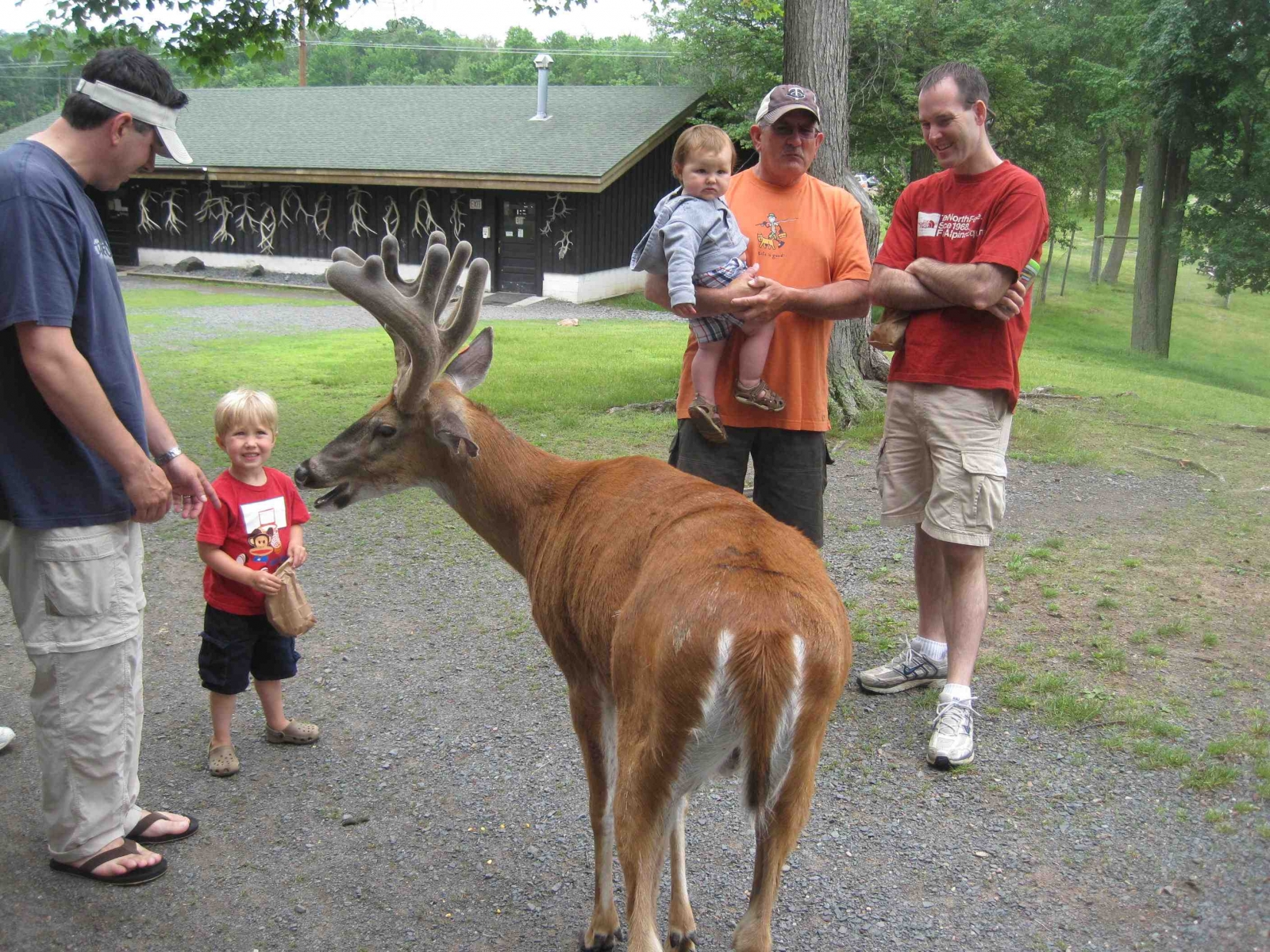 Not only was I intrigued by the bear, but I had no idea a place existed so close to home, where you could wander along paved trails and hand-feed the deer, and the ducks, and those greedy little baby goats (don't get too close or they'll try to eat the paper feed bag, too). You can see peacocks strutting along the lawn, wild cats pacing, and many, many other examples of wildlife. There's also a large pond where you can stand and watch the ducks and geese, and a "farmyard" petting zoo with ponies (and pony rides), rabbits, pigs, and chickens. My parents introduced me to the park when my niece was younger, and that's all it took to get me hooked. This summer will mark my fourth visit.
The park first opened back in 1963, and since then, "Generations of love and care have gone into Fawn-Doe-Rosa." According to the website, "We work with conservation departments, the United States Department of Agriculture (USDA), and rehabilitators as we share the goal of animal care, awareness, and education."
Every time I've gone, I've been impressed by the well-run family-owned park and the knowledgeable staff. You can tell they take great pride in the park, especially the "educational" aspect. I've also been surprised at how few visitors there are. It has never felt crowded, even when the weather was 70 and sunny.
Now that I have little ones of my own, it has been so much fun watching the boys react to the warm nuzzle of deer eating feed from their hands (at first tentatively holding out the food, and later boldly marching up to the deer), or seeing how gentle they were when approached by a staff member holding a baby fox, or the excitement on their faces when they passed by the enormous black bear, able to see it up close rather than in the pages of a book.
The appeal is multi-generational, too. When we go, I think Grandma and Grandpa have just as much fun as the grandkids.
Admission is $7.75 + tax for adults and $6.75 + tax for kids 2-16 years. The park is open 10 a.m. to 5 p.m. on weekdays, and 10 a.m. to 6 p.m. on weekends, Memorial Day through Labor Day. The park will close at 5 p.m. on Saturday, July 21 for the Wannigan Days parade.
Facebook Comments