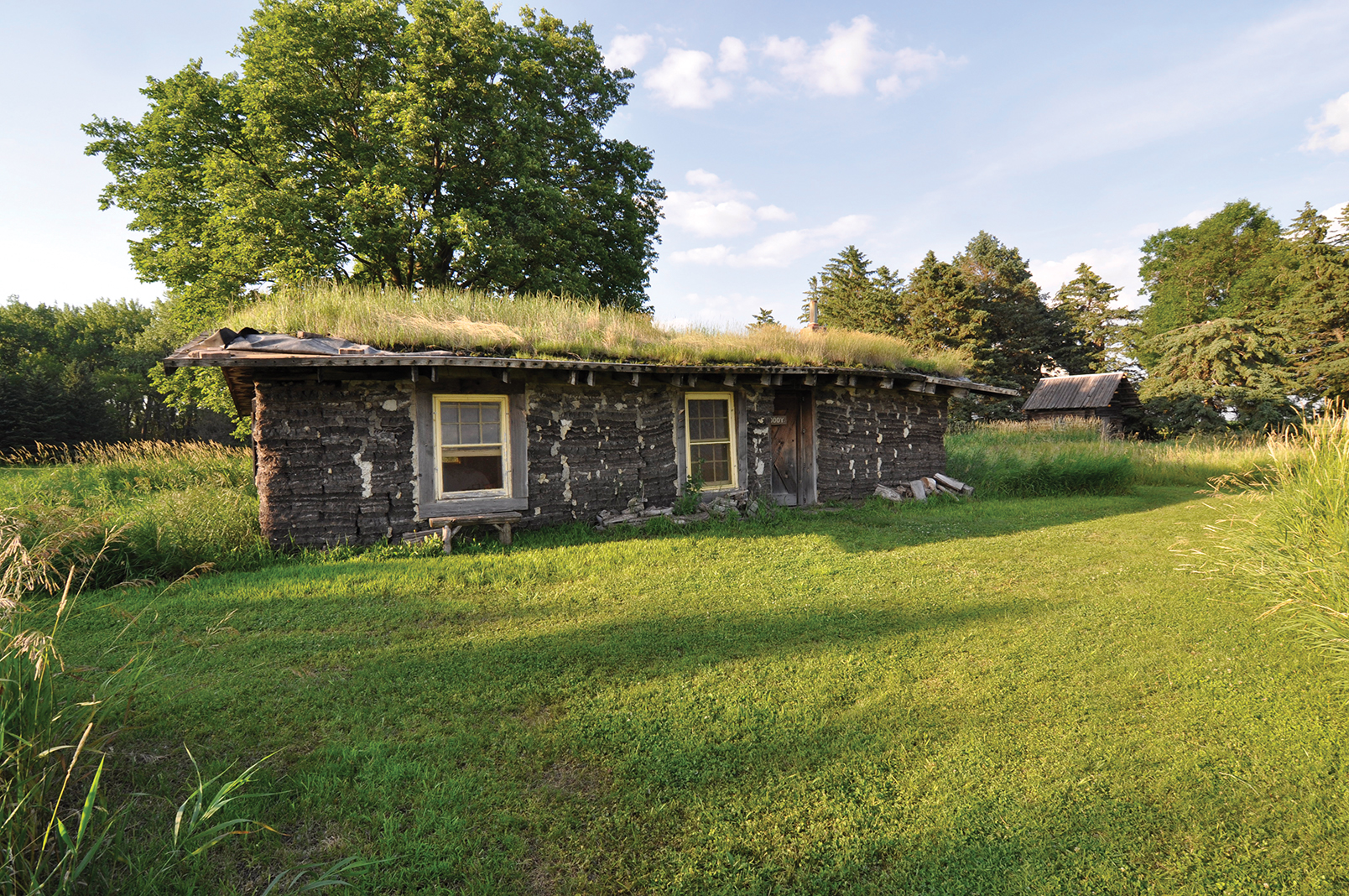 One of the first things I thought of when I visited a sod house was The Lord of the Rings. From a distance, it appeared to be almost entirely covered in tall grass, like something a hobbit dug out of a small hill. This wasn't Middle Earth. Not even close. I was on a road trip in southwestern Minnesota to learn more about formative moments in the state's past.
A 20-minute drive separates Sod House on the Prairie and the Jeffers Petroglyphs—the latter run by the Minnesota Historical Society—but their histories are thousands of years apart.
Sod House on the Prairie is near Sanborn, about a 20-mile drive east of Walnut Grove, where Little House on the Prairie author Laura Ingalls Wilder lived for part of her childhood. Since the area inspired her writings, the attraction is popular for fans of her books (and the TV series). As a child, I was one of those fans: I watched reruns of the Michael Landon series growing up, devoured the books, and even used to enact Little House stories at my best friend's house when I was in elementary school.
Surrounded by beautiful prairie flowers, Sod House on the Prairie's two historic sod house replicas were built in the 1980s by the late Stan McCone, who used to run a bed and breakfast there with his wife, Virginia. Overnight stays are no longer available, but the McCone family still keeps the sod houses open for visitors, for a very modest donation. (I paid $4.)
Entering the sod houses, decked out with period-appropriate furnishings, I felt like I was 9 years old, stepping into a world I had only imagined before. There was a little stove and a bed with small toys evoking the 19th century.
Arriving at Jeffers Petroglyphs near Comfrey provided a glimpse deeper into the past, but I'll admit I didn't see the petroglyphs right away. Imagine large, red slabs of Sioux quartzite, also set in scenic prairie country, marked with carvings of humans and animals. (Visiting after 5 p.m. is recommended for the best light.)
At first, I was disappointed. I didn't see any carvings. A staff member indicated the figure of a hunter, but it didn't really make any sense to me. There's a lot of variation in color and texture in the rocks themselves, so the subtlety of the carvings were really hard for me to decipher. We walked a bit farther and another staff member showed us a buffalo. I still couldn't make anything out, and I was frustrated.
After a while, the sun got lower in the sky, and the light changed. I finally figured out how to look: It's a peripheral way of seeing. Forget about the color and the rock texture and instead look for the particular gestures of the carvings. Once I got the hang of it, I could see animals, tools, weapons—the rocks are covered with them.
The carvings were created between 7,000 and 9,000 years ago by Indigenous communities that lived in the area, and are considered an important spiritual site to a number of Native tribes today. I had a sense, as a non-Native person, that I was very privileged to experience such a powerful and spiritual place.
On this trip touching two very different eras, I gained a bit more of an understanding of why this land was, and continues to be, viewed as sacred to Native people, and also why my own ancestors sought to build a home here. It's a beautiful land, and I felt a renewed appreciation for it.
More in Southwestern Minnesota
Bergen Bar & Grill in Windom has the atmosphere of a small-town dive bar, but don't let looks deceive you. The food here is incredible, especially if you are in the mood for a juicy steak. Just don't forget to bring cash, as they do not take credit cards.
If you're in the mood for quirky, make a stop in Hector to Hill's Unique Gifts, which is filled with rooms of Christmas ornaments, wooden roses, animal statues, and other delights. There's also the appointment-only R&S Snowmobile Museum. In Olivia, you'll find the Giant Corn Gazebo, and in Redwood Falls, Ramsey Park is the largest municipal park in the state. Many of the trails are paved, and it is an easy short hike to the falls, a trip that includes walking across a cool pedestrian suspension bridge, offering a nearly 360-degree view of the woods.
Facebook Comments