Photo courtesy Glensheen Mansion
Historically preserved homes are always fun to visit, but experiencing them during the holiday season adds a special kind of magic. Perhaps it's the Christmas lights and garlands, or maybe it's the light snow falling from the sky that makes you feel like you're in a snow globe. Regardless of what you love the most about the holiday season, these historical mansions are sure to get you in the Christmas spirit.
Glensheen Mansion
Glensheen Mansion's grandeur in Duluth is stunning year round, but it's especially breathtaking during the Christmas season. Purchase tickets for the Candlelight Christmas tour that takes place Fridays 7-9 p.m. (staff asks that you keep your flashlights at home) or take in the mansion during the day with the Foundational Christmas Experience self-guided tour. Built between 1905 and 1908, Glensheen Mansion has 39 rooms and is located on a 12-acre estate right on the shore of Lake Superior—it's also the most visited historical mansion in Minnesota.
James J. Hill House
Located on the historical Summit Avenue in St. Paul, visitors can experience what Christmas looked like for the Hill family and their servants with the Christmas Tradition Guided House tour. During the 60-minute guided tour you'll explore the basement, first floor, and second floor while your tour guide tells family stories and memories from over the years supplemented by Hill family letters, journals, and rare historic photographs of the neighborhood.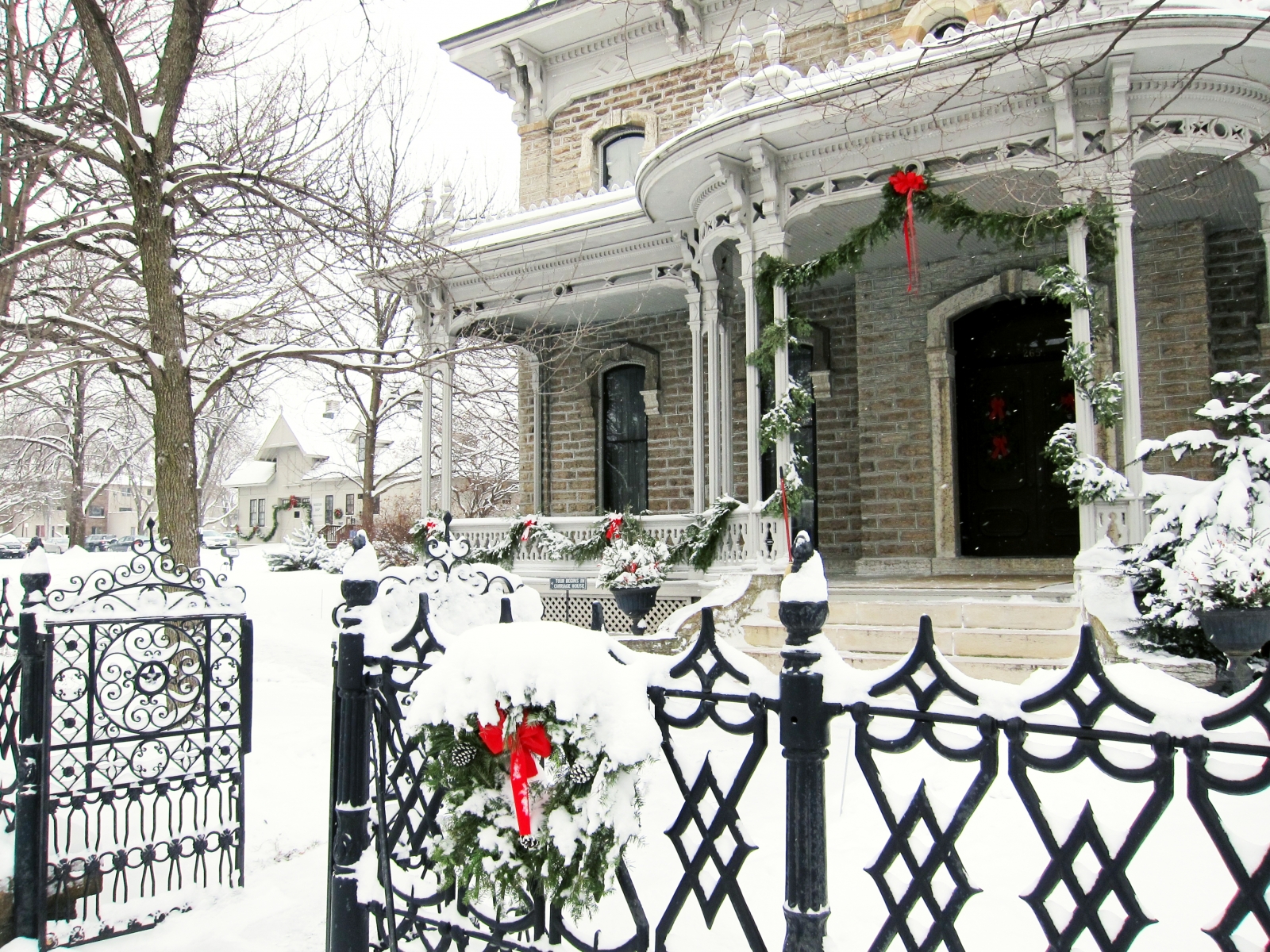 PHOTO COURTESY MINNESOTA HISTORICAL SOCIETY/ALEXANDER RAMSEY HOUSE
Alexander Ramsey House
Hosted Thursdays through Sundays during the holiday season, the Victorian Christmas Guided Tour of the Alexander Ramsey House sheds light on the Ramsey family, the Victorian era, and more with fresh cookies from a wood-burning stove and holiday music on the piano. The tour is slotted for 60 minutes on weekends between Thanksgiving and New Year's Eve with the tours starting every 15 minutes.
The Minnesota Governor's Residence
Take a self-guided tour of the Minnesota Governor's Residence on Summit Avenue during select weekends in December with performances by the Armstrong Chamber Singers, pianist Paulette Day, and the South St. Paul Secondary Choir. Local interior designers have donated materials and created signature looks for the public spaces at the Residence for visitors to enjoy. The tour is free, but you are invited to bring a monetary donation or non-perishable food item for Second Harvest Heartland.
Mayowood Mansion
Built in 1911 by Dr. Charles H. Mayo, a co-founder of Mayo Clinic, Mayowood Mansion is located southwest of Rochester and is a sight to behold during Christmas time. Presented by the History Center of Olmsted County, the Christmas tour at Mayowood Mansion begins with light refreshments and a Mayowood film before visitors board a trolley to the mansion. Reservations are required, and the guided tour lasts one hour.