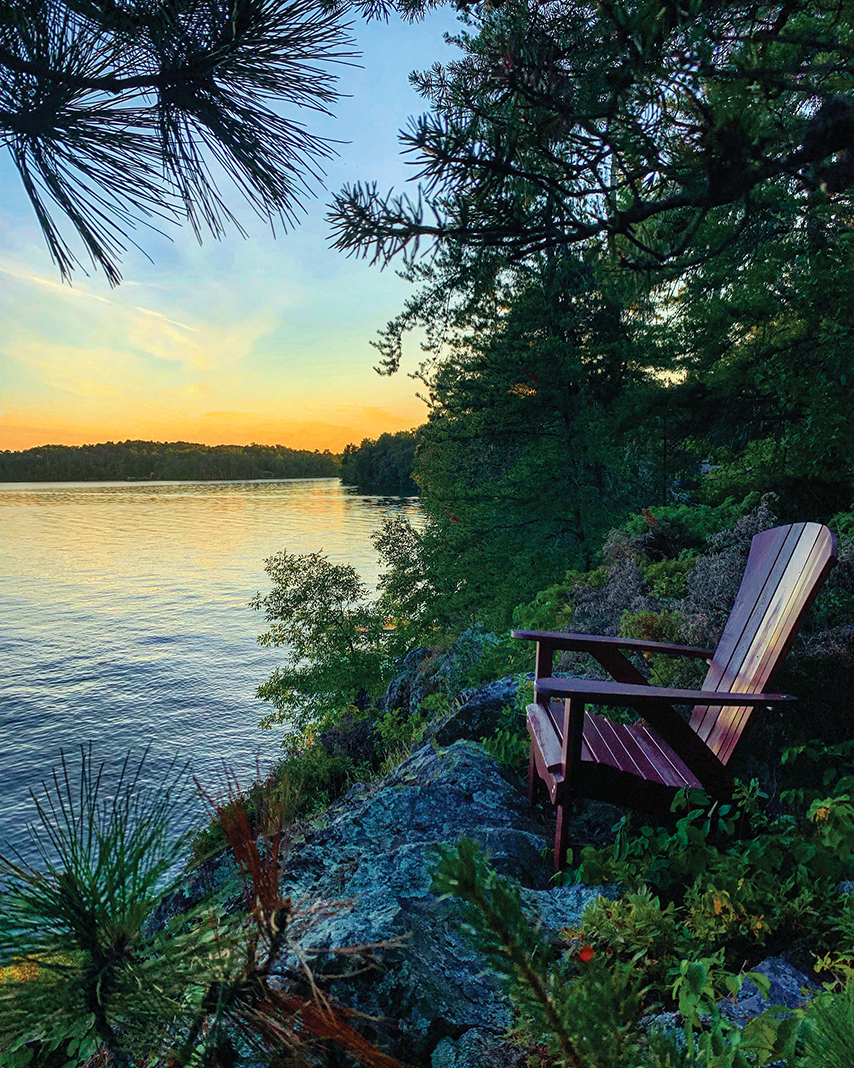 My first trip to Lake Vermilion was in May 2015. It was the 68th annual Governor's Fishing Opener with then-Governor Mark Dayton, and I was there as part of my then-job at the Minnesota tourism office. As a recent transplant from Chicago, the fact that my new home state had an unofficial holiday dedicated to the first day of the fishing season blew my mind. (And, frankly, it still does.)
We intentionally timed our drive from St. Paul around a lunch stop at Gordy's Hi-Hat in Cloquet. Serving its famous homemade onion rings, hand-pattied burgers, and old-fashioned shakes and malts since 1960, Gordy's hit the big time after an appearance on Guy Fieri's Diners, Drive-Ins and Dives in 2010. (The restaurant was featured on the show again in May.) The seasonal eatery opened for its 61st season this March, with carhop service and an outdoor walk-up window as added pandemic precautions.
Our next stop was Lake Vermilion-Soudan Underground Mine State Park, which would prove to be one of the highlights of the trip. That weekend served as the groundbreaking for the newly merged state park, which has since added 32 drive-in campsites, two canoe sites, three group campsites, hiking and snowmobile trails, a public boat access point, picnic areas, and the most recent addition, eight year-round camper cabins.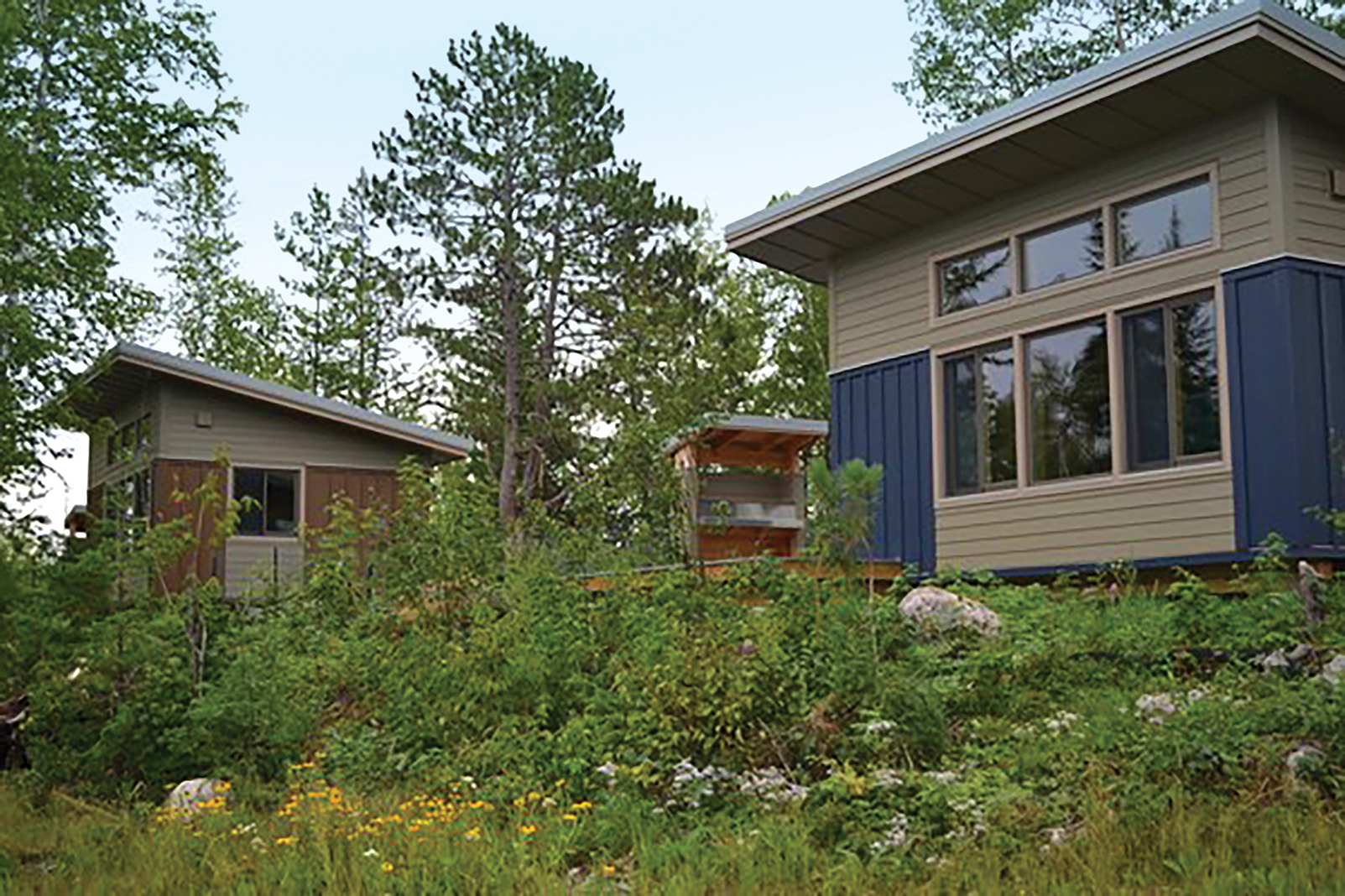 Given Ojibwe names to honor the area's Indigenous people, each new cabin sleeps six people and has electricity and heat, Wi-Fi, a camp kitchen, picnic table, and fire ring, with a heated restroom/shower building nearby. The cabins' color schemes mimic the iron-rich banded rock that's found throughout this region, and green-building practices make them extremely energy efficient. Prime dates get snatched up quickly; call the DNR reservation line (866-857-2757) at 8 a.m. 120 days before your preferred arrival date for your best shot.
Even cooler than the park's above-ground amenities is what's below ground—way below. Opened in 1882 and considered the "Cadillac" of mines, the Soudan Mine operated continuously until 1962, at which time easier-to-access, lower-cost ores took over the market. The mine lives on as an educational destination, offering self-guided audio tours and, when conditions allow, subterranean group tours.
We donned hard hats and took a cage ride half a mile underground, then boarded a train to the last and deepest area that was mined. In addition to the fascinating mining history, we discovered the underground physics lab, which has since closed, that ran a dark matter experiment, and learned that the 12,000 or so bats that live here were being threatened by white-nose syndrome. (The population has since dwindled to less than 1,000.)
For 2021, the park's underground tours are expected to resume once state guidelines allow it, and a surface walk experience tour will be available in the meantime. In future years, the mine plans to add a science-based experience discussing past lab experiments and the latest research, as well as a walking drift tour focusing on geology.
Having spent most of the weekend on land, it was time to experience the area's main attraction: the lake. One of Minnesota's 10 largest at 40,000 acres, Lake Vermilion is a top fishing destination thanks to its diverse population of smallmouth and largemouth bass, musky, northern pike, and the focus of this expedition, walleye.
As is often the case on opening day, it was a brisk morning to be out on a boat. I'd only fished a few times before, and usually off the dock. But thanks to our knowledgeable local guide (highly recommended for newbies like me) and a little luck, I caught not one, not two, but three walleyes in rapid succession. After the requisite fish photo, we set them free to swim another day.
We ran out of time to partake in some of the other local highlights—golfing at the top-rated Wilderness at Fortune Bay, hiking in the Superior National Forest—but made a point to hang out with the locals at the Vermilion Club in Tower, which serves a 24-inch pizza called the Bamboozler. Next time, we'll bring enough people to finish it.
Facebook Comments