What's not to love at the Minnesota Landscape Arboretum? Its mission is straightforward: to build a northern climate habitat that will aid in conducting research as well as provide the public with a national resource on horticulture and environmental information. But it's the last part of the Arboretum's mission—"to inspire and delight all visitors" with its well-manicured gardens—that makes it such an attraction this time of year.
The Landscape Arboretum comprises more than 1,100 acres of natural landscapes, plant collections, and beautiful gardens—28 of them to be exact—featuring an amazing variety of plants and flowers. Garden highlights include the Palma J. Wilson Rose Garden and the Nelson Shrub Rose Garden that include 400 varieties of hybrid garden roses and shrub roses; Seisui-Tei or "Garden of Pure Water" a traditional Japanese garden featuring hardy plants and a stone waterfall; and the Mary L. Griggs Annual Garden, a new garden that features more than 75,000 plants enhanced by circular stone walls and large Victorian fountain. It is hard to overstate just how many horticulture delights are contained within the Arboretum (I haven't even mentioned the tall grass prairie or the more than 300 crabapple trees that draw many visitors each May when they are in full bloom). The site also serves as a wonderful setting for events that may have nothing to do with horticulture at all. Last week, my wife and I attended the fourth annual Taste and Toast in the Gardens, an event featuring cuisine from Twin Cities restaurants and samples from Minnesota breweries and wineries.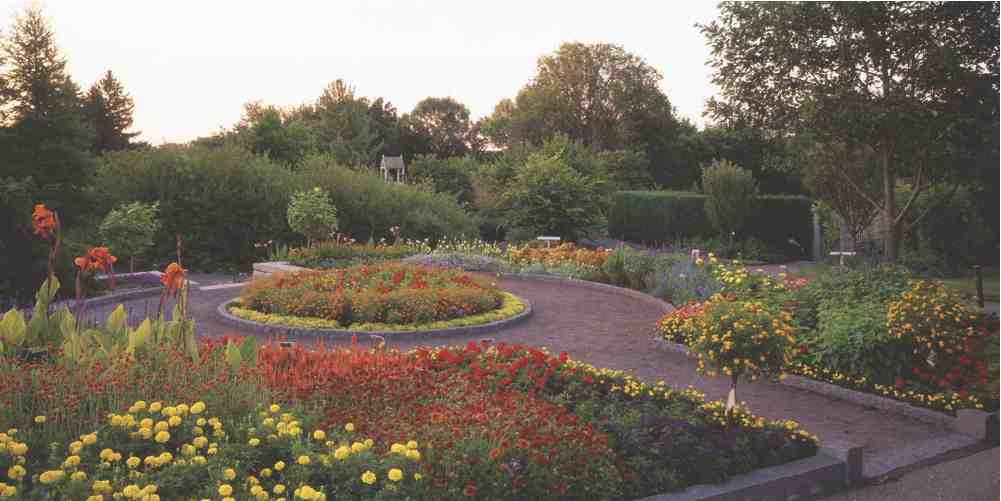 The Minnesota Landscape Arboretum fulfills its mission as a national resource for education and research as well. Operated by the University of Minnesota as a part of the Department of Horticultural Science within the College of Food, Agricultural and National Resources Sciences, the Arboretum first served as a remote research station designed to discover plants suitable for growing in a harsh northern climate. Over its more than 50-year history, the site has contributed to much research, introducing more than 150 plants, including fruit such as the Haralson Apple, and the Marquette grape, a cold-hardy varietal that produces a wonderful red wine much like Pinot Noir.
So if green's your thing, then this should be on your travel agenda. Attend a special exhibit, or just enjoy a stroll through any part of the 12.5 miles of hiking trails. If you go, make a note of current Highway 5 construction. The road is open to the Arboretum entrance.
Minnesota Landscape Arboretum
3675 Arboretum Drive, Chaska
arboretum.umn.edu
Open every day, except Thanksgiving and Christmas Day
Current Hours: 8 a.m. to sunset.
Admission: $12 for adults age 13 and older
From April through October, admission is free on the third Thursday of the month after 4:30 p.m.
Facebook Comments