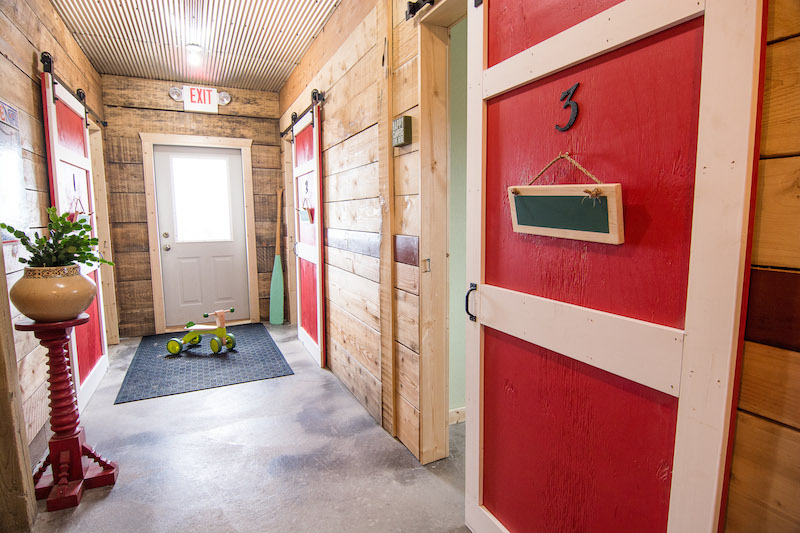 Photos courtesy Hungry Hippie Hostel
Hostels are a common lodging option for travelers on a tight budget, or for hikers who want a break from the trail to sleep on an actual bed. In the land of 10,000 lakes, a hub for outdoor activity and adventurous voyagers, it's surprising that there are just a few hostels in Minnesota, and nothing like it along the 310-mile long Superior Hiking Trail (SHT).
Though I'm a newbie to hiking (I've only covered about four miles of the SHT so far), I'm excited about Minnesota's newest lodging option, the Hungry Hippie Hostel in Grand Marais. In 2012, Jeremy and Kate Keeble bought a homestead in the area to start a farm. Kate had worked in the food industry for about 15 years, and says the land is exceptionally fertile compared to most of Grand Marais' rocky territory, and is wide open—perfect for growing.
To supplement and financially support their farming endeavors, the couple transformed the barn into a place for visitors to stay. The hostel opened in January, but Kate says that some people have been skeptical, as the term "hostel" has many connotations. This hostel though, constructed with local lumber, has a familiar, comforting cabin feel. Plus, it has all the amenities that a campsite, and certainly a hiking trail, would lack: bathrooms, refrigerator, microwave, sink, and beds. Right now, the cozy digs accommodate 25 people, with five private rooms and an upstairs bunkhouse.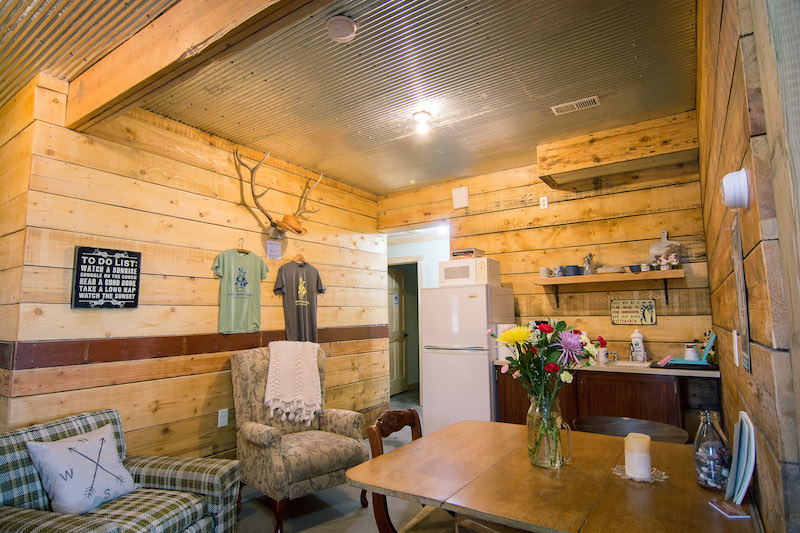 Hungry Hippie Hostel is off the beaten path, an ideal place to stay for visitors who are all-too familiar with the lakeside town of Grand Marais and looking for a new experience that's closer to the outdoors (Kate describes the area as "a little more laid back and a little more wild"). Yet, it's still less than two miles from Hwy 61 and Lake Superior, and only a quarter mile from the SHT.
Jeremy has hiked more than 6,000 miles and stayed in several hostels, and thought that was an element missing from Minnesota's most well known hiking trail. Like other hostels and posts along trails, hikers can ship packages to the Hungry Hippie Hostel to replenish with supplies before continuing on their journey.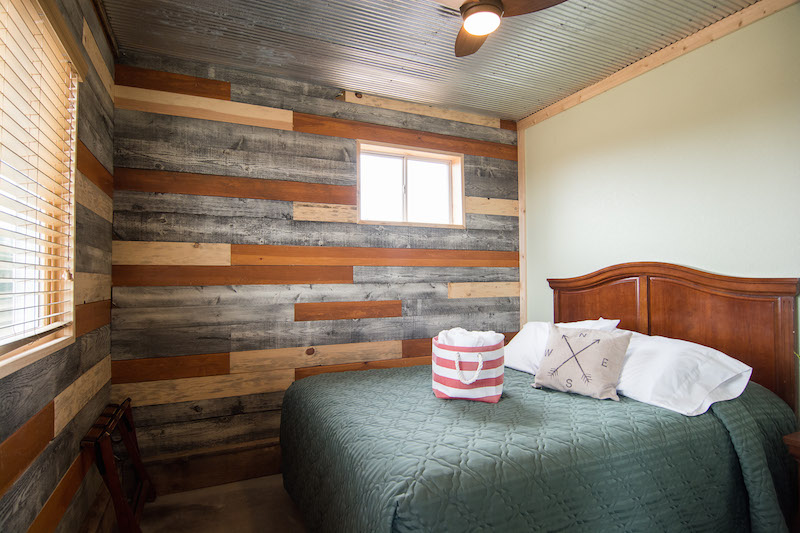 This is just the beginning for the hostel, but last weekend there was already a wait list. Jeremy and Kate have plans on expanding to offer more lodging space, and a commercial kitchen so they can prepare and serve guests food grown from their farm.
With only about a handful of hostels in the state, the Hungry Hippie Hostel is filling a void in the lodging industry. While they plan on keeping spots open for walk-ins from the trail, it's best to make reservations to guarantee your stay.
And yes—the name was partially inspired by the game Hungry Hungry Hippos.
Hungry Hippie Hostel
401 County Road 14, Grand Marais
218-387-4827
hungryhippiefarm.com
Facebook Comments