Growing up, I remember finding it so cool that a classmate of mine had a speaking part in The Mighty Ducks (1992) and that a few friends in my high school's choir sang in a scene from Jingle All the Way (1996). I also remember being so bummed that I missed seeing Jason Lee filming Mallrats (1995) at the mall in Eden Prairie. More recently, it was pretty cool that Coen Brothers filmed A Serious Man (2009) in town. There's something fun about seeing someone or someplace familiar on the big screen. Here are a few places you might recognize as you stroll through the Twin Cities:
Mickey's Diner
This Art Deco dining car in St. Paul is on the National Register of Historic Places. Open 24 hours, every day all year, Mickey's is the place to go for thick malts and juicy hamburgers. The restaurant has been featured in the film version of Garrison Keillor's beloved radio show, A Prairie Home Companion (2006), The Mighty Ducks series (1992, 1994 & 1996), and the Arnold Schwarzenegger holiday movie Jingle All the Way.
Mall of America
Of course, the nation's largest mall has had its moments on camera. In fact, the Bloomington mall, which has more than 520 stores, had its own TV show for a while. Mall Cops: Mall of America followed the security staff inside the mall. You'll also glimpse the mall if you watch the The Mighty Ducks or Jingle All the Way.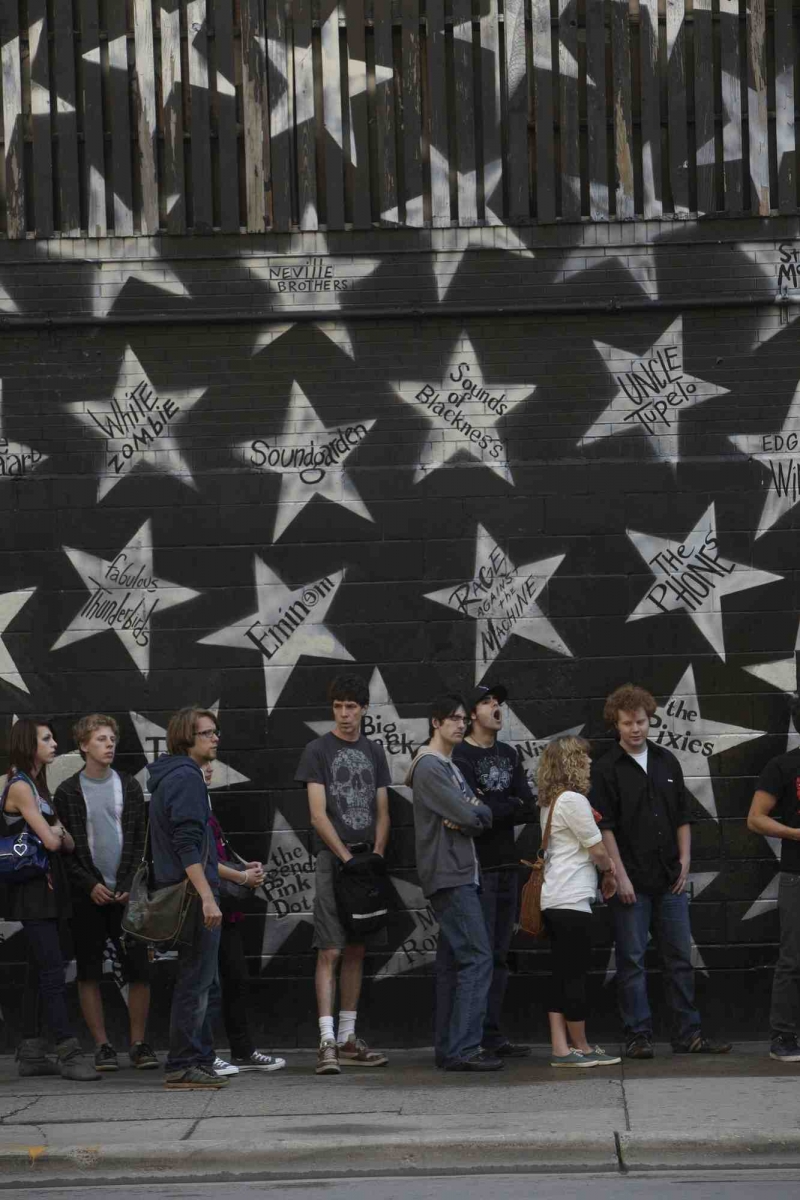 mall of america, mickey's diner and first avenue
Photos By Todd Buchanan
First Avenue
This beloved downtown Minneapolis concert venue ranks tops by Metromix and is set to complete renovations this year. First Ave has been a destination for music lovers for more than 40 years. Just stroll by and you'll see the iconic stars listing the artists, like Prince, who have taken stage at the venue. First Ave even played an important role in Prince's movie Purple Rain (1984).
Bryant-Lake Bowl
This Minneapolis restaurant also is an entertainment destination with a bowling alley and a theater on site. Bryant-Lake Bowl is a favorite place to take a date or gather with friends, and was a location for several scenes in Beautiful Girls (1996), which starred Matt Dillon, Timothy Hutton, and a young Natalie Portman.
Minneapolis-St. Paul International Airport
Yep, America's best airport (Travel + Leisure) was featured in the Coen Brothers' Academy Award-winning movie Fargo (1996). Though I must point out that Fargo itself is actually a city in North Dakota.
There are more movie destinations in the Twin Cities and around the state, but this list should give you a taste of Minnesota's cinematic history. For more Minnesota movies, check out this list from Explore Minnesota Tourism and this one from WCCO.
Facebook Comments