My family has shifted its winter activity focus toward cross-country skiing and snowshoeing in the last few years, but I have fond memories of trips up to Lutsen for downhill skiing when I was younger. If you're a fan of the slopes, now is a good time to start planning your winter downhill skiing trip up north. The early bird gets the best deal on the slopes, or something like that. I did a little digging and found some specials at several local downhill ski destinations.
Photos courtesy of giants ridge
Caribou Highlands at Lutsen Mountains has a Midweeks special offering 50 percent off lodging and ski tickets for a Sun.-Thurs. stay in January or February. Check out their specials page for more offers and further details. For more Lutsen area lodging, there's Lutsen Resort. Their Family Vacation Package bundles two or more nights lodging with a long list of free amenities, breakfast each day, and dining deals. The Girlfriends Getaway Package includes a bottle of champagne, breakfast each day, a one-hour massage, and two or more nights lodging (full list of Lutsen Resort specials).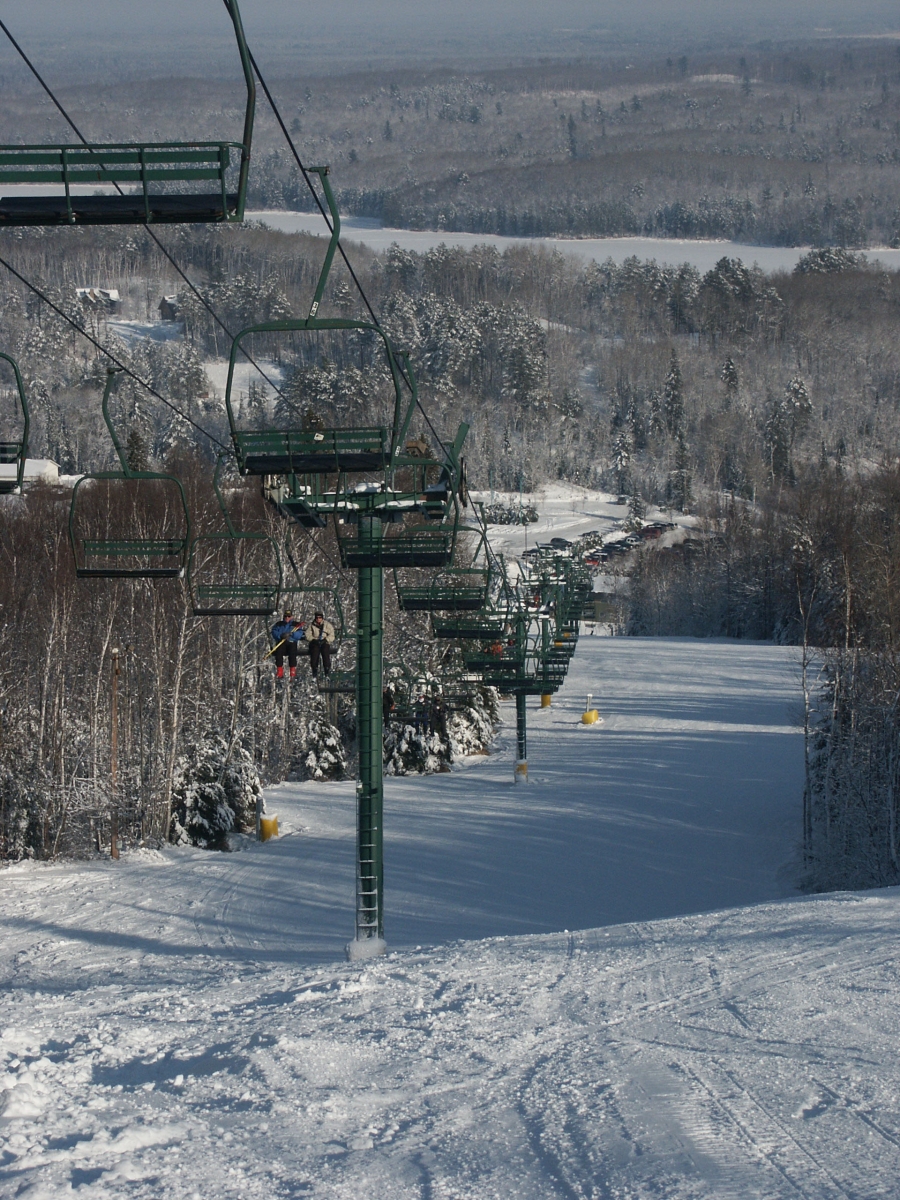 Giants Ridge in Biwabik also offers some deals for skiers. Ski Sunday and Monday on their Sunday Sneak-Away package, enjoy a Cozy Winter Weekend (at 25 percent off lift and lodging) or take advantage of the January Powder Daze 3-for-2 deal (purchase two days lift and two nights lodging and get one more free).
In Duluth, Spirit Mountain is the place. Families might enjoy staying at Edgewater Resort and Waterpark. Their Ski the Slopes and Ride the Slides packages include two four-hour lift tickets per room, per night and four waterpark wristbands for each room. At the Inn on Lake Superior, their Ski and Stay package includes two four-hour lift tickets as well.
Check out all of northern Minnesota's ski destinations, like Ski Gull in Nisswa and Buena Vista in Bemidji, to name a few, then check out the neighboring resorts to see what kind of deals you can score to make your winter on the slopes more affordable.
For more ski trip ideas, check out The New York Times travel section's recent downhill skiing package. Test yourself on their ski trivia, read an article on family ski trips or get to know Minnesota's own Lindsay Vonn.
Facebook Comments