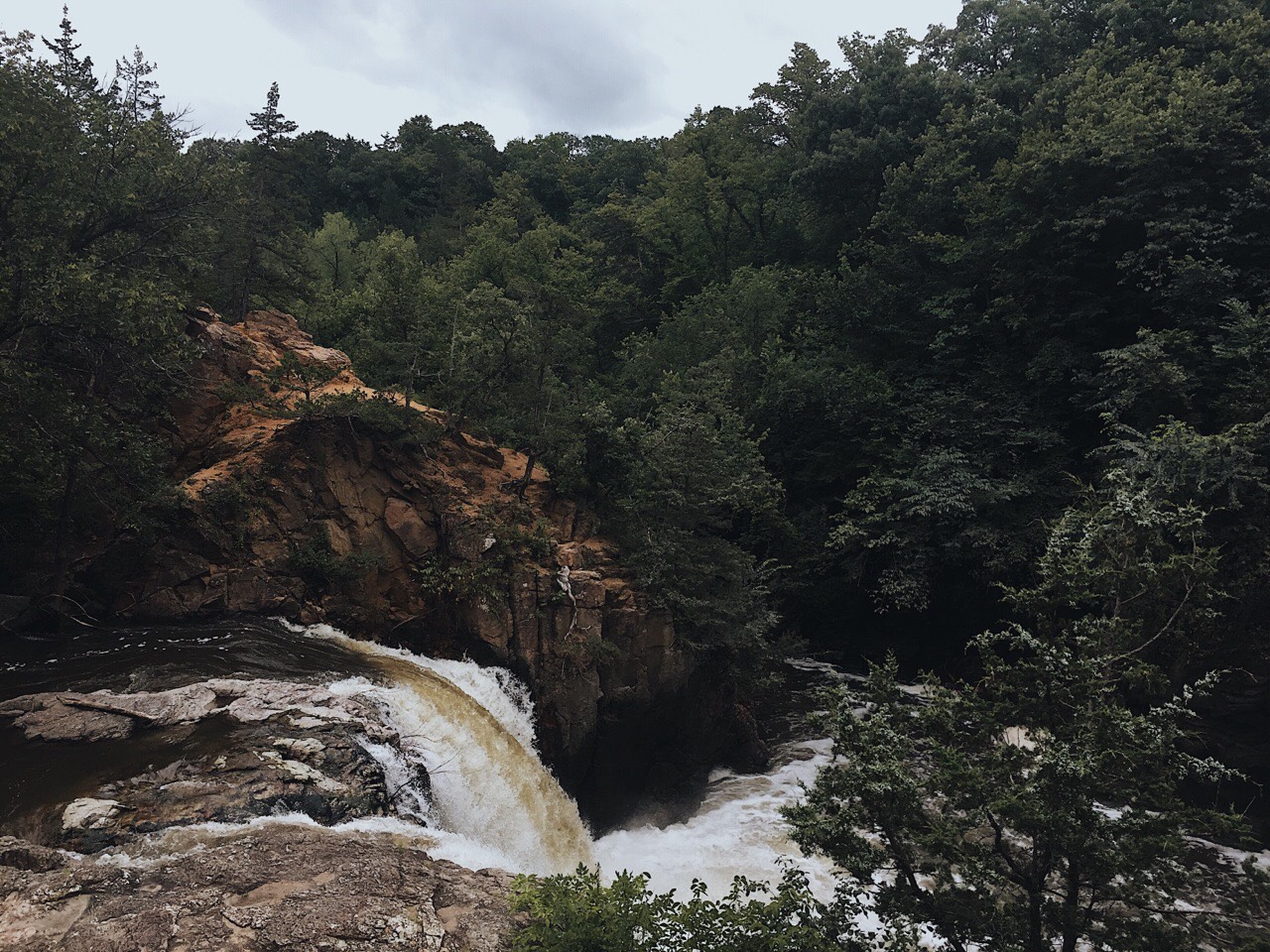 PHotos and captions by Gracie Ballalatak
Known as the "Little Yellowstone of Minnesota," Ramsey Park is located just outside of Redwood Falls. At 256 acres, it's the largest municipal park in Minnesota. Between the bridges, four miles of paved hiking trails, and scenic overlooks, it's a peaceful get-away from the busy-ness of everyday life. Take time to visit the DNR trout stream and the park zoo, with buffalo, elk, deer, prairie dogs, and goat kids. For a weekend trip, check out the park campground which features 31 individual sites with 50-amp electrical hookups. If your summer is filling up too quickly, try visiting in the fall, when the leaves change. No matter when you visit, one thing's for sure—peaceful moments and scenic views await.
One of the first things a hiker encounters on the trail to Ramsey Falls is a suspended bridge that overhangs a trickling stream.
After an easy hike, there's an overlook that provides a stunning view of Ramsey Falls.
Past the paved path, there are more dirt trails that allow hikers to explore the falls from different vantage points.
The park offers many different trails to explore; this one features a wooden bridge that goes over the river.
The scenery and easy-to-navigate paved trails makes Ramsey Falls a peaceful place to walk, jog, and bike.
You can almost hear the rushing water in this close up of the falls' movement.
This simple, vertical shot, while beautiful, does not fully encapsulate the beauty of the falls—only a personal visit will suffice for this little slice of paradise in rural Minnesota.
Facebook Comments