June 2
It couldn't be timelier for CannaFest to launch this year. Happening the day before we host GrillFest (see below), the new event features CBD and THC businesses from Minnesota. Expect cannabis-infused beverages, foods, healing products, and more at CHS Field.
June 3
Des Moines, Iowa
Enjoy live music, local food trucks, unlimited samples of craft beer and cider, and more at this 13th annual event.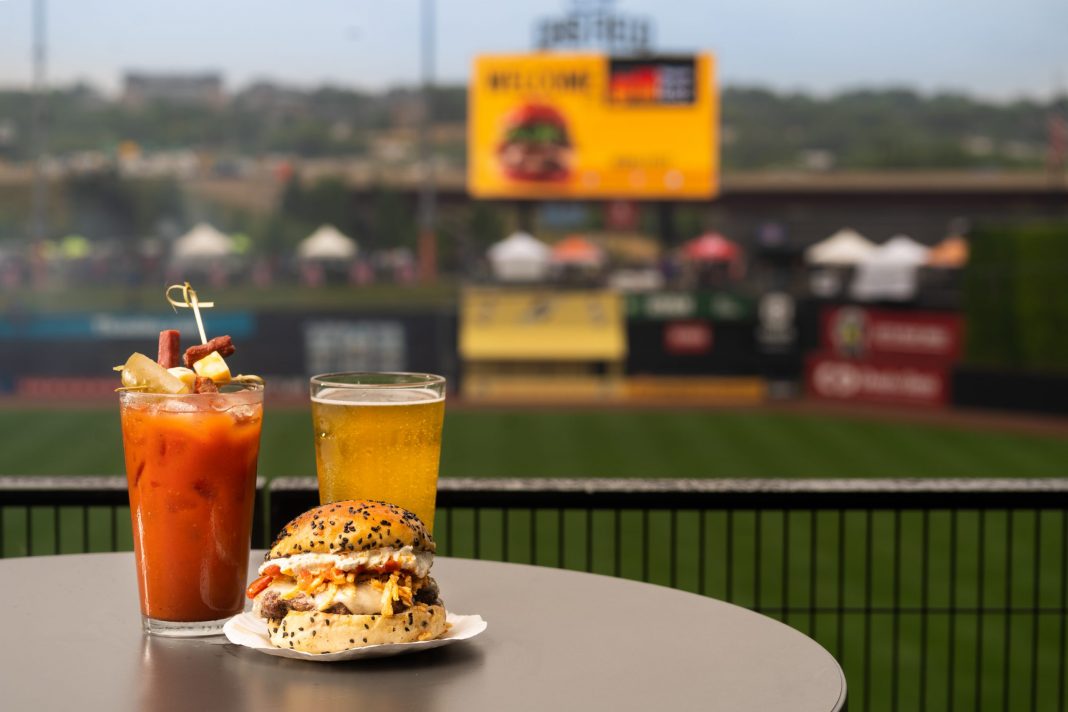 June 3-4
St. Paul, Minnesota
Taste your way through grilled foods and sample wines, specialty beers, and cocktails at this kickoff to summer at CHS Field. Test out the hottest grills, gather recipes, and learn how to barbecue like a pro.
June 8-13 
Beaver Dam, Wisconsin
Shop and create artworks, join a yoga session, buy a selection of flowers, and enjoy food, beverages, and music at this third annual event.
June 9 
Monticello, Iowa
Listen to local music and get to know the community while enjoying food and drinks at this annual festival.
June 9-11 
Fond du Lac, Wisconsin
Enjoy live music, children's shows and activities, sports tournaments, and more at this all-day, family-friendly event.
June 10 
Hartford, Wisconsin
Join a scenic guided tour by kayak to learn about the plants and animals of the Oconomowoc River from a naturalist.
June 10-11 
Maple Grove, Minnesota
This annual street art festival features creations by professional and amateur artists along with live music and food vendors.
June 23-24 
St. Paul, Minnesota 
This weekend of free performances and fun anchored out of Mears Park in St. Paul celebrates its 25th year with dozens of concerts at nearly 20 different venues.
June 24 
Peterson, Minnesota 
Celebrate Scandinavian culture at this annual event that offers food, hayrides, hidden gnomes, and other adventures.
June 24-25 
Wayzata, Minnesota
This event features art, music, food, and fun on the shores of Lake Minnetonka.
July 1-4 
Throughout the region
Watch as the night sky comes to life in brilliant colors during several Fourth of July celebrations.
July 6-8 
Redwood Falls, Minnesota
This smaller, more intimate event of fewer than 5,000 attendees highlights live country music and camping in a serene country setting in Redwood Falls.
July 9-16 
Lakeville, Minnesota
The Panorama of Progress, or Pan-O-Prog, is a weeklong celebration that includes fireworks, a parade, food vendors, shops, music, entertainment, games, and more.
July 13 
Minneapolis, Minnesota
Sample and sip special drinks and cocktails created by top mixologists, meet local vendors, and indulge in small bites at this annual event at the Machine Shop in Minneapolis.
July 13-16 
St. Paul, Minnesota
This performance tells the story of a clown imagining his burial attended by angels.
July 14-16 
Stillwater, Minnesota
The 86th annual festival includes live music, a parade, a medallion hunt, and other fun.
July 19-23 
St. Peter, Minnesota
Discover new music spanning jazz to indie rock at the free concerts and workshops hosted by Minnesota artists.
July 24-30 
Oshkosh, Wisconsin
The annual weeklong event by the Experimental Aircraft Association is the largest aviation-related gathering in the nation.