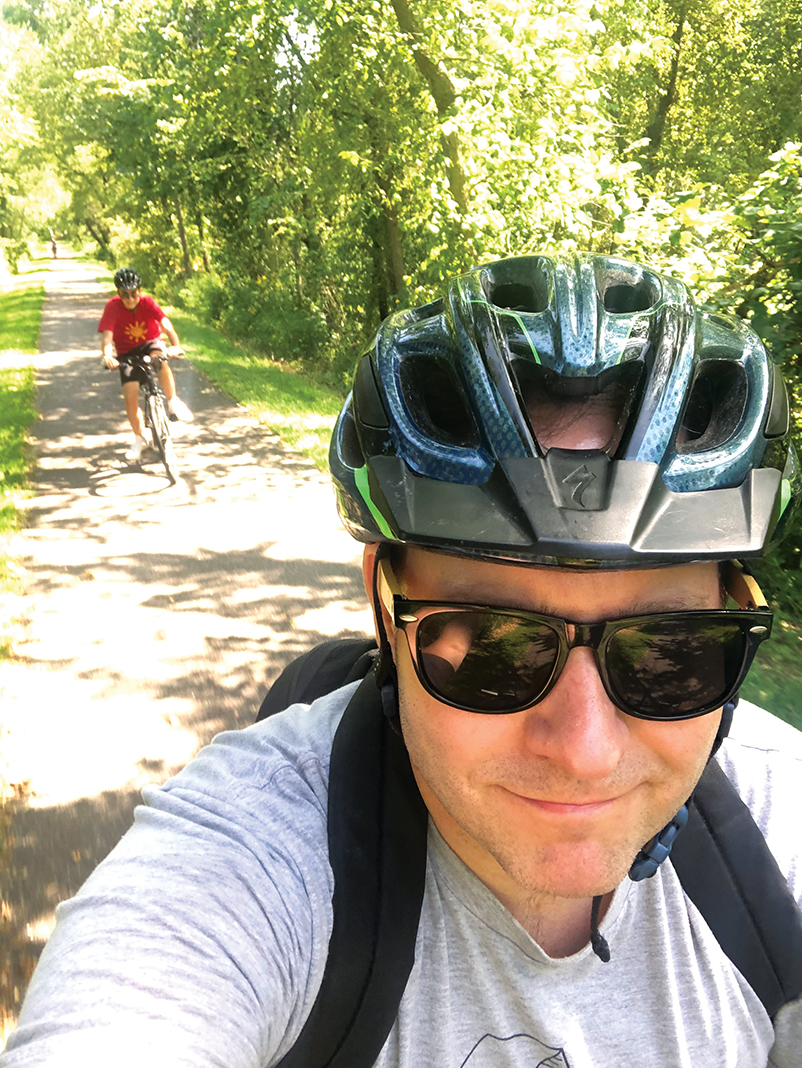 Twin Cities
Grand Rounds Scenic Byway, Minneapolis
Best on a weekday afternoon, these extremely popular trails for runners and cyclists bring you around the urban lakes of Minneapolis. My favorite is Cedar Lake, with the best modern home architecture in the city.
Take the greenway from Bde Maka Ska, across the beautiful Martin Sabo Bridge with its breathtaking view of the skyline, then ride along the Blue Line LRT right up to U.S. Bank Stadium in downtown.
Mississippi River Trail, St. Paul
I like to start near the University of St. Thomas and wind along the Mississippi River past Hidden Falls Regional Park, Fort Snelling, and into the wonderland of marsh and wildlife that is Crosby Farm Park. From there, I emerge and continue right into the heart of downtown St. Paul.
West Metro
When I'm feeling ambitious, I start in Maple Grove, and am not too exhausted after completing a 20-plus-mile loop of hilly trails from Maple Grove to Champlin and back.
Dream about winning the lottery and buying your Lake Minnetonka estate as you ride 28 mostly tree-covered miles from downtown Wayzata to the farmlands of St. Boni and Carver County.
Lake Minnetonka LRT Regional Trail 
Head west from St. Louis Park and Hopkins 16 miles to Victoria on a crushed-stone trail. When you're feeling ambitious, go another 7 miles along Highway 5 and visit Waconia.
East Metro
Brown's Creek State Trail/St. Croix National Riverway
This 6-mile oasis slowly slopes from the city of Grant down into the valley that is Stillwater. Gorgeous forest canopy along the St. Croix River.
This trail has it all: city riding by Lake Phalen, on suburban protected trails through Maplewood and Oakdale, past the giant snowman in North St. Paul, and then through rural Washington County.
Southern Minnesota
Ride the 20-mile stretch along the Cannon River. Beautifully groomed with a $5/day use fee and limited access points, this is a gem between Cannon Falls and Red Wing.
North-Central Minnesota
Bring your bike next time you head up to the Brainerd Lakes area. At 115 miles, this is the longest continuously paved rail-trail in the country.
Facebook Comments